WLYC 24 Hour Race 2012 - Part 1
Report and photographs by Patrick Trollope.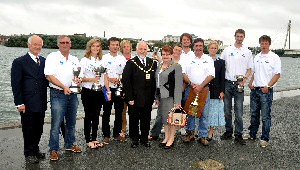 THE West Lancashire Yacht Club's 24 Hour Raceis on of the worlds premier dinghy endurance races that takes place annual on the Marine Lake, Southport. The race attracts participants from all over the world and of all standards. The attendance was down to normal, but that did not stop the amazing action on the water from getting any less competitive. With team mates, friends and family cheering the boats on, as they battened it out on the lake. The race is sailed in Enterprises, GP14s and Larks, on the relatively safe waters, but that did not stop the boats from capsizing as the nautical miles cropped up and tied crews made mistakes.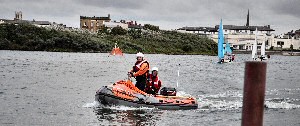 On hand, as in all resent years where West Lancashire Yacht Club, Southport Lifeboat, Southport Yacht Club and Southport Scout association, Southport Sea Scouts, Southport Water Ski Club, all providing safety boats along the course and online St John Ambulance provided first aid cover. Crews, equipment and sail changes where permitted during the race, with in a specially designated area, but one team kept on the water for the full 24 hours! Phil Hodgkins and Justin Smith just kept going, except popping in to the change area to pick up some hot food and drink, every now and again. These two amazing chaps was raised lots of cash for Sail 4 Cancer along with the shore team who providing them with support and motivation and also popped round the site collecting. "24hr race in one stint, now that was endurance..." hosts WLYC's Commodore Kathy Robinson commented after the race... But it is not just the sailing that attacks the clubs year in, year out.. It provides a unique atmosphere to make new friends and catch up with old friends, as on land a marquee, provides social events, a bar and also hot food, this year thanks to a local small firm. The other attractions included 2 club houses, both WLYC and Southport Sailing Clubs, also a canteen provided by the Southport Scouts and two sailing shops and lots more. Enjoying this unique hospitality and what is widely regarded as one of the best, if not the best social events in the UK's Dinghy Racing Calendar where not 1 but 2 sporting stars!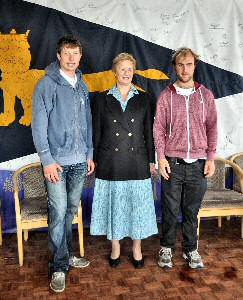 Most of the sailors attending where in for a massive surprise with Bronze Paralympic Games winner Niki Birrell, cheering on the teams from the shore and also fresh from the Olimpics was Silver Medal, GB Team member, Stuart Bithell, joining him. Both of them where amazing with the fans, and Stuart even took part in the action on the water! Stuart was sailing for Hollingworth Lake Sailing Club, who not surprisingly won the overall event! This year results where very close, just one lap between 1st and 2ond place. The 2nd place went to South Staffs S.C. (A) and 3rd place Budworth S.C., West Lancs YC in 4th and Southport S.C. (GP) in 5th.

Sadly not all the boats went home as 1 of the 57 boats had to be scrapped due to damage, after fighting its way around until the end of the race. Well done to all who took part. Next year will be the 47th race and it takes place over 7 September and 8 September 2013. For an entree form click here. Please remember that this is Part 1 of the coverage, Part 2 will be in the next issue.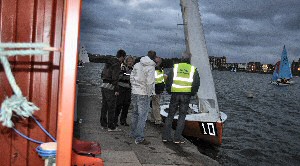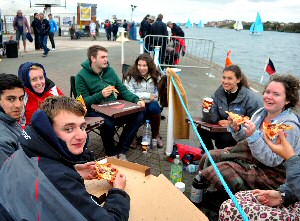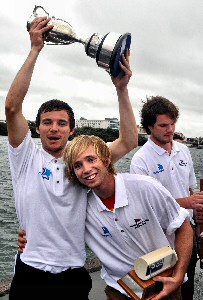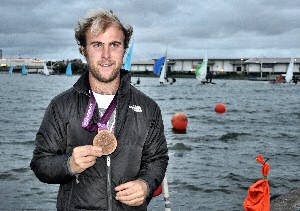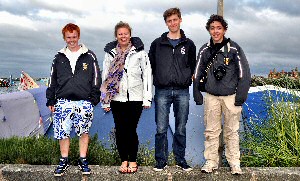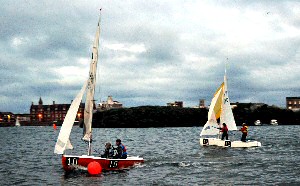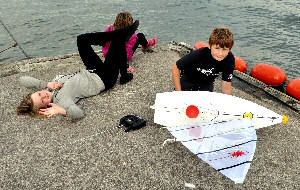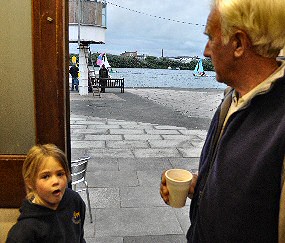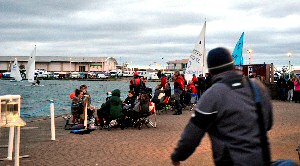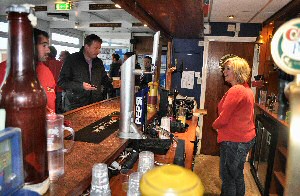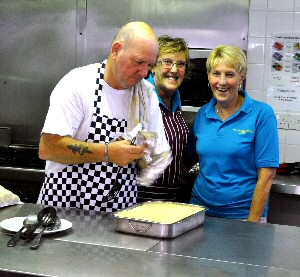 Page 1 of 15
If you like the photos, please order them and do not copy them. Keep this site online.... Click on here to find out how you can get you copy of these photos.