The L'Savage Tribute Show & Friends!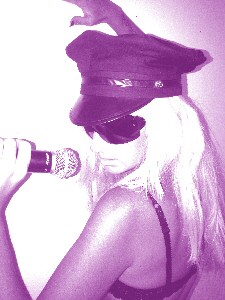 THIS Corporate Christmas Party night features the best in entertainment tributes from around the UK. It comprises of all the best things you are looking for at a Christmas Party Night out! Sharon Stevens, from Southport based Actastic Entertainments, who are running the event said:- "Take 3 Fantastic, Prestigious and Top Class venues, 7 Amazing tribute Artists, Food to die for and you have a Christmas Party Night that you will never forget. Headlining the show is a tribute to the world's most famous Drag Queen, Lily Savage, who not only looks alike, but sounds like and walks, talks and acts like the real thing. Not only will you get this fantastic host for your evening but throughout the course of the night there will be live performances and comedy interviews from the UKs best tribute acts like Lady Gaga, Amy Winehouse, Oasis, Tom Jones, Katy Perry and an ultimate surprise tribute act! This is a UNIQUE show, that has never been seen before in the UK! It will make you laugh out loud and take you on a great journey through your evening with dancing and disco at the end of this amazing night of live entertainment. Basically, we have done all the hard work for you, so that all you need to do, is buy your tickets, turn up and have a brilliant, stress free fantastic Christmas Party night."

The Selected Dates for this Amazing Show are:-

► Thursday, 29 November Abbey House Hotel Barrow In Furness £29.95 (inc Evening Meal, Entertainment & Disco)

► Thursday, 6 December Crowne Plaza Hotel Liverpool £49.95 (inc Evening Meal, Entertainment & Disco)

► Thursday, 20 December Clifton Hotel Southport £34.95 (inc Evening Meal, Entertainment & Disco)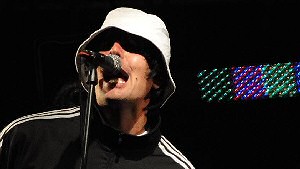 For menu options and more information about this show or to book your tickets, please call:- 01704 880894 or visit:- savageshow.co.uk. Also tickets will be on our Mersey Reporter website in the next few days.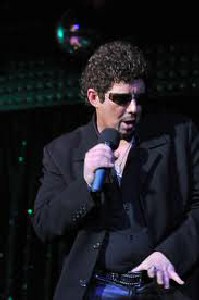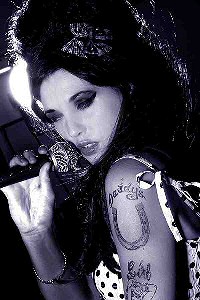 Back in the Habit is at the Liverpool Empire 11 April 2013
'BACK in the Habit' is coming to the Liverpool Empire next year and the producers are looking for singers from across the City to put on their habit's and join the cast of this sing-along tribute to the Sister Act Films.

The show will feature the brand new Liverpool Show Choir, who begin rehearsals for the show on Wednesday, 3 October 2012, at The Holiday Inn Express on Lime Street, Liverpool.

Choir founder and theatre producer Daniel Wood says:- "I am absolutely thrilled to be launching the Liverpool Show Choir in a few weeks' time. We will be providing extraordinary experiences to ordinary people from across the city, and what a great start for us to be performing in this fantastic production at one of Liverpool's most prestigious theatres."

The show will be led by a cast of West End performers and musicians and promises to be a fantastic night out for fans of the Sister Act films. Daniel says:- "The great thing about this show is that the audiences know every word to the songs! From 'Oh Happy Day' to 'Ain't No Mountain High Enough', we have taken this show all over the UK and every night the audiences are up in the aisles singing and dancing along! It is such a great experience!"

There will be no audition process to be a part of the show, the choir is open to any adult of any age with any amount of experience, Daniel says:- "Our choir is about having fun and enjoying singing, our members will never be asked to sing alone and already adults aged 17 to 76 have signed up! We will perform across the city throughout the year and will also be raising money through our performances for Cancer Research UK."

So if you are interested in performing in this fantastic production and being a part of Liverpool's newest choir, sign up online.

Back in the Habit Liverpool Empire Theatre on Thursday, 11 April 2013, 7.30pm. Tickets £18.50 to £26.00.
Available now from Liverpool Empire Box Office, online or via calling:- 0844 871 3017

Show Report - Heat 12
Photos and report by Antony Donnellan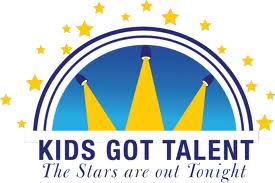 HEAT 12 of this engaging and very pleasurable show took place on Wednesday and despite a number of absences due to illness, the now celebrated show easily meeting its customary high standard.

First onto stage for the night was promising, but unemployed newcomer 23 year old Chad Marsden and this was his first time performing on stage. Chad accompanied by guitar sang 'Brother' and Saturday night' with closed eyes closed throughout his performance.

Next contestant up was Hollie Wills, a previous wild card winner. As last time Hollie chose original songs with evident care and thought and gave a faultless and entertaining performance which thrilled everyone and looked set for success.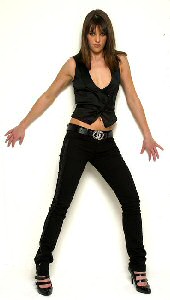 Judges for the evening were Paula Delaney MD of the Actastic Entertainment Agency; Paula is an extremely remarkable singer who has performed all over the world and Alex Ferguson is one of her biggest fans. Paula is our headline act for our Grand Final on Friday, 2 November 2012.

The other Guest Judges also included Katie Ellen Thomas, a vocal coach from the Adam Christopher School of Musical Excellence and who studied at LIPA and award winning journalist and PR Guru Richard Clein.

Paula Delaney opened the second half up with a spectacular performance singing wide ranging numbers with great skill and
effortlessness, bowling over the spectators in the process with her soulful and cheeky performance.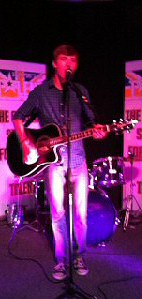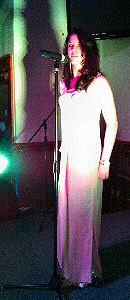 Next to take part was the experienced and likable showman; singer and trumpet player Ricky Hunter who performed with extreme confidence and was obviously very comfortable in the spotlight even managing to dance with show producer Tony Donnellan at 1 stage.

Ricky performed first as a vocalist singing Sinatra's 'New York' then followed playing the aria Nessun Dorma on trumpet. Despite Hollie's earlier faultless performance, this show from Ricky's made him favourite to win on the night, the Golden Judges describing him as a first class talent'.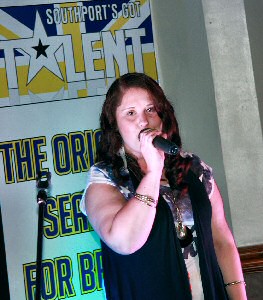 It was left to Tarleton's 16 year old John Butler to try and top the showman. John a singer and guitarist has been a previous semi finalist in other talent competitions has only being doing gigs for 6 months, performed as if he had been appearing on stage for years. After waiting for over 2 hours his performance was second to none and left everyone guessing who was going to win this heat.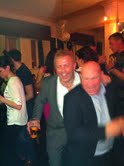 This dilemma soon became apparent when the judging panel failed to reappear on stage as they couldn't reach a decision. After a lengthy and edgy wait the show producer had to insist that the Judges come to a decision to avoid further delay.

Astonishingly the result was a dead heat and both Ricky and John were declared joint winners ensuring yet another good and entertaining evening and making a great night for all... Tickets for the Grand Final are now on sale at the Victoria.