A NEW REPORT shows the gap between rich and poor will increase
'WHO Gains From Growth', an analysis of the country's likely economic future, shows the UK is moving in the wrong direction, and must tackle rocketing inequality fast, the Green Party said.

Green Party leader Natalie Bennett said:- 'This report is important in demonstrating just how much we are headed in the wrong direction. It assumes steady, high growth levels - something not many economists are predicting - and finds the outcomes are still rising inequality - and rising human misery and insecurity.'

'Who Gains From Growth?', a study released by the Resolution Foundation, predicts that by 2020, incomes for poor and middle-earning households will drop by up to 15%, while those for the richest households will increase.

Coalition plans to reverse the current depression are focused on policies that will create low-skill, poorly-paid retail, care and leisure jobs, but will decrease skilled admin and manufacturing roles.

Ms Bennett said:- 'Our current levels of inequality are not inevitable - and they are extraordinary in historical terms. In the 1970s Western societies were more equal than they had ever been before - it was the rise of neoliberal, leave-it-to-the-market ideology than reversed the long-term trend towards greater equality. It's essential we take quick steps. I'd suggest 3 places to start: make the minimum wage a living wage, institute a people's pension that lifts all pensioners out of poverty*, and end the privatisation of the NHS and other government services which adds to public costs and lowers wages.'

Green Party economic policies include – a 50% income tax rate for people earning £100,000 or more, the abolition of the upper National Insurance contribution limit, re-introducing the 10% income tax band, taxing financial transactions and increasing tax on large corporations from 28% to 30%.
The money raised will be spent on public services, education and investing in a green economic system. This will reduce financial pressures on everyone not in the UK's highest earning bracket, provide skilled, well-paid jobs and assist social mobility.
Internet usage up in Liverpool
THE number of people who do not use the internet in Liverpool has been slashed by 40% over the last year. It follows a campaign called:- 'Go On it's Liverpool' which saw over 1,000 digital champions recruited to encourage people to get online for the first time.

The latest official ONS (Office for National Statistics) figures show 43,000 people went online, cutting the number of digitally excluded people by 12%; that is compared to just 1.9% nationally.

According to the data; which compares figures from April to June 2011 with April to June 2012; the number of people who do use the internet in Liverpool rose from 70.8% to 82.7%.

There are now just 61,000 people, or 17 percent of the population, who have not been online; down from 104,000 from a
year ago.

Councillor Nick Small, Liverpool's Cabinet member for employment, enterprise and skills, said:- "Go On it's Liverpool was hugely successful in getting people online and I am delighted with its success. Being computer and internet literate gives people a huge advantage when competing for jobs and is vitally important. Using the web is crucial to so many things in modern life and is only going to become more important in the future."

During the campaign, scores of events were held in libraries, community centres and other venues across the city to raise awareness and show the benefits of using the internet.

Employers were also encouraged to get computer literate staff to take part and the initiative was backed by Unionlearn, the TUC scheme which encourages members to improve their skills.

TOP LONDON MODEL AND STYLIST HOSTS BIRKENHEAD FASHION EVENT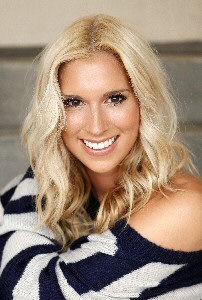 A top TV stylist and London model will help transform Birkenhead into the fashion capital of the UK for one day. Caroline Childs, who's also a professionally trained dancer, will be putting on a fast-paced fashion and dance show at The Grange and Pyramids Shopping Centre on Saturday, 29 September 2012.

During the Fashion on the Move event, there will be flash mob groups of dancing models taking part in around eight shows through the day all wearing the latest trends selected by Caroline.

Every outfit featured will be from one of The Grange and Pyramid's fashion outlets which will be showcasing their Autumn/Winter collections and the very best of high street fashion.

Caroline, 31, who is well known for her regular appearances as a model and stylist on ITV prime time This Morning, said:- "This winter it's going to be red wines and claret colours from head to toe – normally at this time of year it's black with accent colours but this year it will be berry colours all the way, dresses, leggings and shoes. The nautical look is also going to be big this winter with Breton-style French navy striped tops. It's all a nod to Kate Middleton who is a massive influence this season and so is Marilyn Monroe – this is the 60th anniversary of her death and the hourglass figure and feminine curves are back with structured dresses to emphasise the waist and the fuller form. One of my aims is to pull from the shops things that will mirror this kind of look and show how you can get it from the high street which should be quite easy to do. We use models to show you how clothes will look on you; they aren't six foot beanpoles but they are trained to dance and move because this is a really fun event. We put the clothes under quite a lot of pressure during the show; that translates well to the audience because it shows just what the outfit will look like when you are out dancing on a Saturday night."

There will be something for the men as well and here footballer David Beckham's well groomed look is the trend and Caroline said:- "He takes the lead with his smart suits which he does so well. There are also cords and chinos with chunky knitted cardigans for the casual look. Then for the ladies with the party season coming up there are lots of sequins and sparkle and metallics will also feature heavily as we gear up for Christmas."

The action will start at around 11 am on the day with each show lasting up to 15 minutes.

Among those stores taking part, already confirmed, are Next, Dorothy Perkins, River Island, Republic, Miss Selfridge, Hannon, Blue Inc and Internacionale. Claire's, Infinities and The Body Shop will also be represented too and there will be exclusive offers to take advantage of on the day.

Derek Millar, Commercial Director for The Grange and Pyramids Shopping Centre, said:- "Fashion On The Move is set to be a really lively and unique way of sharing the latest trends with our shoppers with some great offers to be had. We are very pleased to be having the expert help of Caroline on the day and look forward to welcoming her to Birkenhead."

Caroline is well qualified to host the event. She has trained in all forms of dance from classical to street and has been modelling since she was 15. She said:- "I am really looking forward to the Birkenhead event. It is set to be a terrific mix of fashion and dance and is a very special way of showcasing the latest trends to shoppers."

For more information go to:- grangeandpyramids.co.uk.