West Coast Rail Debacle 'further proof rail should be renationalised'
Photographs by Vamphire.com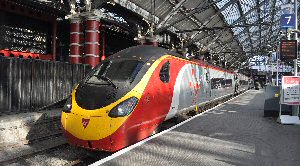 "THE UK's busiest intercity rail route should be taken back into public ownership, after a debacle which provides further proof that all UK railways should be renationalised, the Green Party believes." says the Green Party.

The Department for Transport announced this morning that it will scrap its decision to award the West Coast mainline franchise to FirstGroup, at a cost of £40m.
Green Party Transport Spokesman, Alan Francis said:- "This debacle is further evidence that the privatised rail system is not fit for purpose; with passengers having to foot the bill for an increasingly expensive service and, as we have claimed for many years, that the franchise system itself is fatally flawed."

The 13 year franchise was awarded to FirstGroup ahead of three other firms, including Virgin, which already runs it and will continue to until 9 December 2012.

Mr Francis added:- "The £40m cost to the taxpayer is to compensate all 4 firms for their expenses during the failed bidding process. However this is a tiny fraction of the money wasted on the privatised railways every year. Rail privatisation costs passengers and taxpayers £1.2bn per year more than it did in the last years of the nationalised system."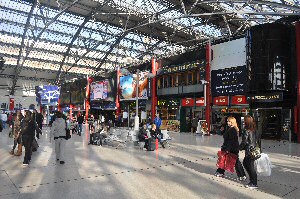 The DfT 's announcement came just 24 hours before a High Court challenge against the decision, brought by Virgin Rail was
due to begin. Its decision leaves the franchise's 31m passengers not knowing who will run the services they rely on from 10 December 2012!

Mr Francis added:- "The Green Party wants the franchise to be run by the government owned Directly Operated Railways (DOR) from 10 December 2012. DOR already operates the East Coast franchise, after the previous private operator withdrew prematurely, and as other franchises expire they too should be taken over by DOR. That way, we will get back a publicly owned and integrated railway without having to pay millions of pounds compensation to private operators. The Green Party stands for the renationalisation of all rail services in the UK, to ensure the best deal for rail users and all taxpayers. In our view, since privatisation, public subsidy for rail services has doubled, while fares are higher than in any other country in Europe. Rail is vital to the UK's transport needs, and this latest debacle shows that not only are private companies unable to deliver a cost effective, reliable service to the public, even the system by which franchises are awarded does not work. Privatisation has failed the UK, and it's time to bring a vital public service back into public ownership."

What do you our readers think? Do you agree with the Green Party. MSM did a pole this week and they found over 70% of people feel it should be taken back into public ownership. Email us your views on this by emailing our newsroom via:-
news24@southportreporter.com.
Churchtown Primary School receives Paralympic Merchandise from Sainsbury's
Photographs by Sainsbury's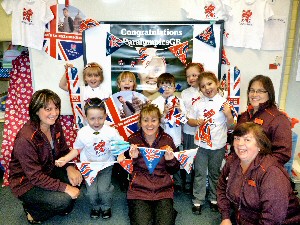 THE success of ParalympicsGB and the London 2012 Games is set to live on at Churchtown Primary School after a donation from Sainsbury's Southport. A selection of London 2012 Merchandise was presented by colleagues to pupils on Wednesday, 2 October 2012. Items being donated included:- "Bunting, Posters, T shirts, wristbands, facepaints, hair accessories and boppers. The school, situated on Sunny road will use the merchandise from Sainsbury's, the 1st |ever Paralympic Games-only sponsor, for a project on the Olympics and Paralympics in the summer term. They will look at the value and the legacy of the games and also the different cultures from each country. The store hope the donation will help maintain the positive momentum and feeling created by the London 2012 Games."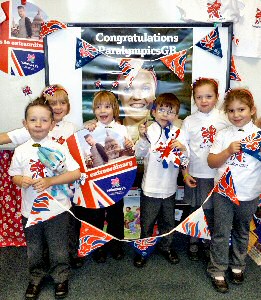 Sainsbury's Southport Store Manager Marc Gordon said:- "Our colleagues and customers have really got behind all ParalympicsGB and Team GB athletes and we wanted to celebrate the success of the London 2012 Games by providing Churchtown primary school with a lasting memento of what has truly been a year like no other."

Long Service (60th) Celebration for Rev. Moon.
Photographs by C Trollope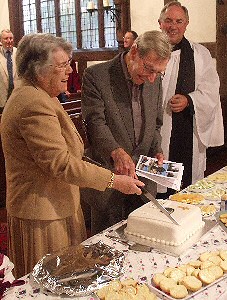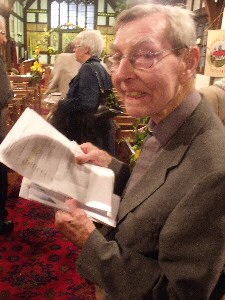 ON Sunday, 30 September 2012, at St Michael's church, Altcar Village, Merseyside a past Vicar of St Luke's Church, Formby, Merseyside, celebrated his 60th Anniversary of Ordination. The Reverent Arnold Moon was made a priest in the Church of England on 30 September 1952. The small village church was quite full with the local parishioners, a large number of members of St Luke's with the present Vicar, Harvie Nichol, and 6 other clergymen, 1 of whom had served, that day, as a priest for 42 years, and several others from other parishes. Reverent Moon read the lesson and the sermon was given by a past colleague, Reverent David Taylor for whom the former had provided a great inspiration. 2 of his Readers were also present remembering how he had guided and led them. The service was led by the Vicar of Formby's Holy Trinity Church.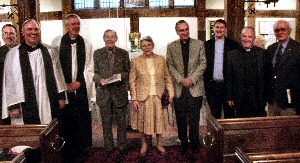 After the service, refreshments were served. A special celebratory cake was cut by Arnold and his wife, Doris. Arnold was presented with a letter from Her Majesty, the Queen, and his very supportive wife, who has backed him for even longer, was given a very pretty bouquet. Incidentally, the Reverent Arnold Moon was a soldier during the Second World War and as a member of the Royal Signals landed on D Day in France. He is still helping out by taking services across the Liverpool Diocese.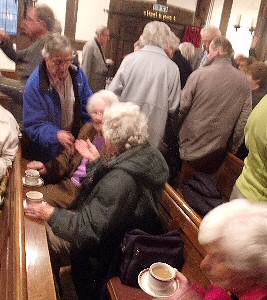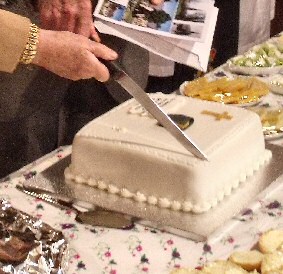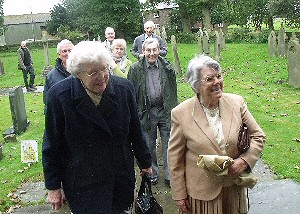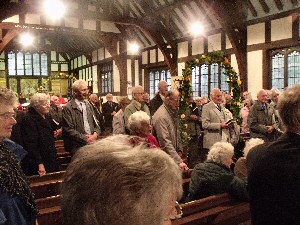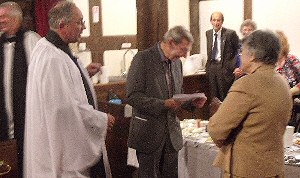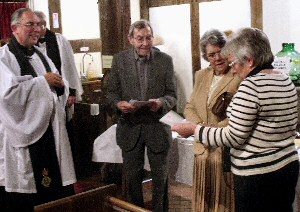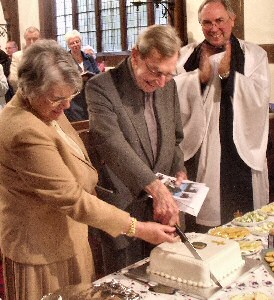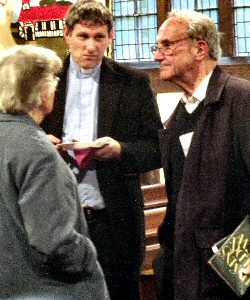 If you attended St Luke's Formby when he was the Vicar and have any photographs and/or memories of him, please let us know and we will pass them on to him. If your church has any events or is celebrating any think, please do let us know as well. Email our newsroom via:- news24@southportreporter.com.