Inquiry into Thornton and Switch Island Link Road plans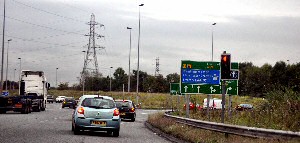 BACK in April 2012 the public had been told that a 18.6m bypass scheme, on Merseyside, had the "green light" by Sefton Metropolitan Borough Council. The aim of the scheme is to reduce congestion, in and around Thornton. That area has over the years become a large traffic black spot on what is part of Merseyside's most important road networks.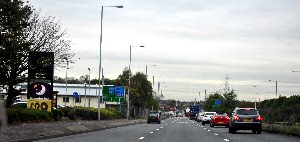 The idea that got the "green light" announcement is to build a brand new single carriageway link road that will connect the Switch Island, the M57 and M58 interchange, with the A565. Should this road go ahead, it is hoped that it will relieve the traffic on what is often a very heavily congested stretch of the A5207, covering the Northern Perimeter Road, Green Lane, Lydiate Lane, and Copy Lane area, thus cutting travel times for motorists using that route. It is also hoped it will reduce accidents and improve safety for local residents within that area. The plans also include connecting the new road to existing roads, building new bridleways and off-site planting. The news of Sefton Council giving the scheme the "green light" came on the back of an earlier announced, in 2012, that the Department for Transport would be putting £14.5m towards the project.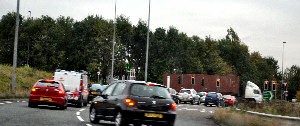 This then looked as if the local residents 30 year fight for this relief road had been won. But was it to early to have said the words "green light"? Back in April, Sefton Council's Labour Leader, Cllr. Peter Dowd said:- "There are some technical legal details left to negotiate in relation to building on the land, but we should hopefully see all of that resolved in the next couple of months. Once we have manage to negotiate these final hurdles, we should be able to see work start in early 2013." Sadly for some, the "technical legal details" have now managed to again set back the scheme.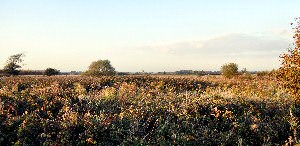 This news of the delay follows 2 objections been filed over the compulsory purchase order needed to acquire the land, that is intended to be build on. As one of the objections raised is classed as a statutory objection, a public inquiry will now have to be called, by the Secretary of State for Transport.

We have been told that this public inquiry will take place within the next 3 to 5 months. Sefton Council Leader, Cllr. Peter Dowd told the press that:- "Naturally we are disappointed with this. It will delay on the delivery of this long anticipated link road, but the road has had overwhelming support. Sefton Council is respectful of people's democratic rights and we are now working hard to address the grounds for objection, without the need for a formal inquiry. The timescale for the inquiry is largely governed by the Department for Transport, but we are doing our best to push for the hearing to be called as soon as possible."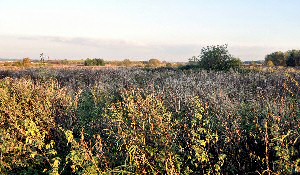 So what do you, our readers think about this development? Please email us your views to:- news24@southportreporter.com and let us know what you think!

Trust makes changes to parking charges
MOST parking charges at Southport and Ormskirk hospital will rise by 10p per visit from 1 December 2012. Charges for passes for regular visitors remain the same, although the cost of the refundable deposit will rise from £5 to £10. Parking charges for staff will also rise. Jonathan Parry, Chief Executive of the Trust, said:- "Income from parking charges goes towards the cost of maintaining and managing the car parks. The remainder goes directly to patient care. The Trust Board agreed last year that it would link parking charges to the increase in the cost of living and these rises reflect that change." Patients in receipt of certain government benefits can park for free or get help with their travel costs. Further information is available on the Trust's website, or from the general office at either hospital. The Trust has also engaged UK Parking Control Ltd to prevent thoughtless and dangerous parking at Southport and Ormskirk hospitals. The company will issue fixed penalty notices to drivers who park in Blue Badge spaces they are not entitled to, park on pavements, park on double yellow lines, or block access to essential clinical services and emergency services; such as ambulances and fire engines. Any income from fixed penalty notices will fund Parking Control's management costs.
SHRT Family Bonfire and Grand Firework Display Latest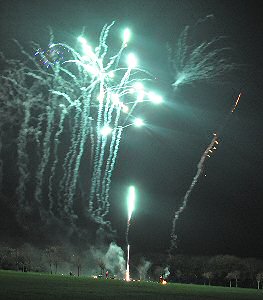 THE annual Southport Hesketh Round Table Family Bonfire and Grand Firework Display is once again to be held in Victoria Park, Southport on Saturday, 3 November 2012. This years charity is a Southport based Charity, based in Birkdale, called Spinal Unit Action Group (SUAG). Dave Snape, Chairman of Southport Hesketh Round Table has told the media that:- "I have chosen this charity for this year as I believe the work carried out by the staff and volunteers to help and aid in the rehabilitation of their patients and relatives is second to none. With the North West Regional Spinal Injuries Centre based at Southport Hospital, SUAG provide care for patients both local and from further afield."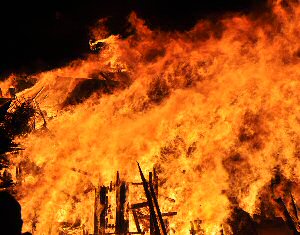 The gates open at 5pm along with the fairground rides and stalls. The massive bonfire will be lit at 6.30pm and at 8pm the Fireworks Display will take place. The event closes at 10.00pm. Tickets are £7.00 per person and Under 14's will cost £3.00 per child. Children under 5 will not be charged. Prices and times may change. Go to:- shrt.org.uk for more information.
Bid to attract more visitors and customers
AN area covering some of Liverpool's main shopping corridors is bidding to achieve an internationally recognised status in customer service. The 1578 area, which covers Lodge Lane, Earle Road, Lawrence Road and Smithdown Road, is aiming to become a World Host Destination. The World Host Destination programme was developed in Canada and areas which achieve the status are recognised as proving excellent standards of customer service. A number of businesses have to have front-line staff trained in customer service to qualify for the accolade. "The 1578 area has some of the City's main shopping venues and is one which is on the up and up, but we want to build on the improvements which are taking place. We want to make the 1578 area a first-class shopping and eating destination. And by becoming the first world host destination in the city it will attract more visitors to the shops and restaurants. It will build pride in the community as well as local businesses and help us to promote the area. There are very practical advantages for businesses. Receiving a warm welcome and great customer service will encourage customers to return and so help firms to grow." said Councillor Nick Small, Liverpool City Council Cabinet member for skills, enterprise and employment. Training courses with accredited trainers are being held in conjunction with Academy One, Liverpool One's training arm.
INFORMATION APPEAL - INJURY SHOOTING, BOOTLE
MERSEYSIDE Police are appealing for information after man was taken to hospital with gun shot wounds on Monday, 22 October 2012. At around 8.45pm, Police were notified after a man called an Ambulance to an address in St James' Drive, Bootle saying that he had been shot. On arrival emergency services found a 33 year old man with shotgun wounds to his chest. The victim, from the Bootle area, was taken to hospital for treatment. His condition is currently described as serious but stable. At this stage in the investigation it is not clear where this man was injured, but one line of enquiry is that he was shot near to or on the canal in Bootle on Monday, 22 October 2012. Patrols have been stepped up in the local area to reassure the community and an investigation is underway to establish the full circumstances that led to this man seeking medical treatment. Detectives are appealing for anyone who may have information about this incident or who may have witnessed any suspicious behaviour in the area near to the canal in Bootle earlier in the evening to contact them. Anyone with information is asked to contact the specialist Matrix Team on:- 0151 777 5699 or the independent Crimestoppers, anonymously, on:- 0800 555 111.