Neil Sedaka played live at the Philharmonic Hall
Photography by Ian Fairbrother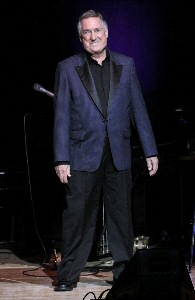 THESE are pictures of American singer/songwriter legend Neil Sedaka performing on last night of his UK tour, at The Philharmonic Hall in Liverpool on Wednesday, 24 October 2012. As composer of (Is This the Way to) Amarillo? he holds the Guinness World Record for the best selling UK single of the 21st century (so far). Neil Sedaka is one of the worlds most successful and respected pop songwriters and performers and should you have bean lucky enough to have attended this show, you could easily see why! Neil wowed the crowd with his hits such as:- 'Swet 16', 'Oh Carol', 'Breaking up is hard to do', to name just a few of his set list. Sedaka, who is 78 years old, played over 26 songs, in a 2 hour set, without taking a break! The Photographs were taken for us by Ian Fairbrother of this sensational act.