Highways Agency Prepare For The Winter
Photography by Colin Trollope.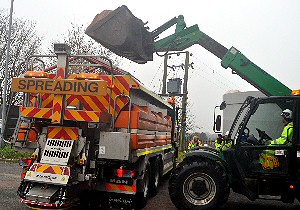 WINTER is the time when we all expect to have frost and snow. It may vary in its intensity from year to year and even from place to place, yet it can, and does, cause havoc, as many people know only too well. Here, in England, we usually seem to leave everything to the nth minute; not so this year with the Highways Authority.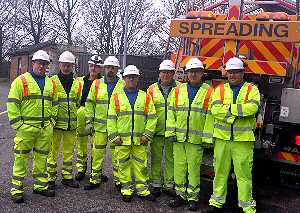 On Thursday, 15 November 2012, one of our intrepid reporters attended the Winter Maintenance Launch, at the Westhougton Depot, near Wigan. The Communications Manager, Mr Scott Wildon, of Balfour Beatty, the Civil Engineering firm with the contract to deliver, on the motorway network and other strategic roads (Highways Agency A Roads), the winter service arrangements as well improvements and routine maintenance work. All other and local roads are covered by their Local Authority.

The photographs on this page show the some of the readiness that the depot has in place. The Spreader Vehicle (SV) has 3 tanks filed with a brine solution for mixing with gravel and 22% salt. The mixture for spreading by the spinner varies according to the level of frost and the amount of snow expected. That variation is calculated by a computer in the driving cab, operated by the driver, who has full control of the spinner, which covers 3 lanes whilst the SV is travelling at 38mph along a predetermined route. The drivers are on call during such times as are dictated by the weather forecast.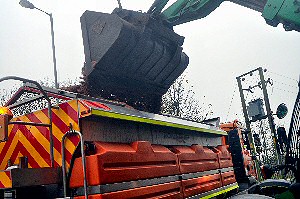 There are over 500 winter vehicles on stand-by across the country and over a quarter of a million tonnes of salt in stock!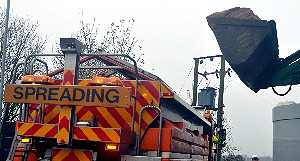 Drivers, please give Spreader Vehicles plenty of space to manoeuvre in!.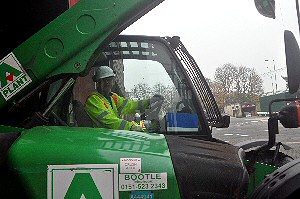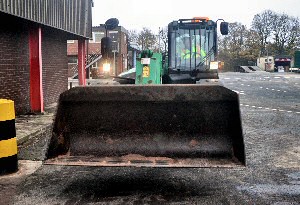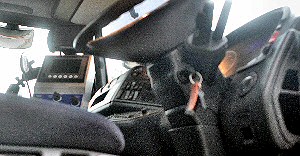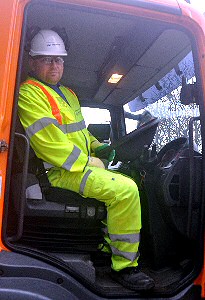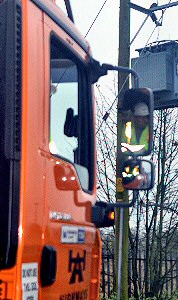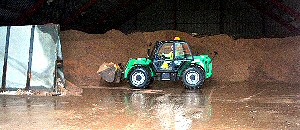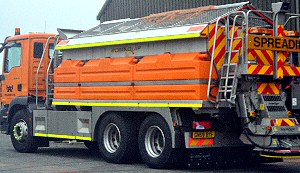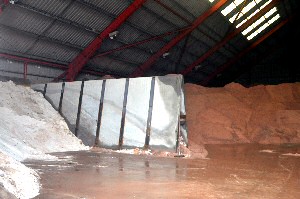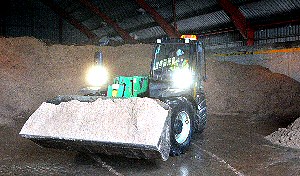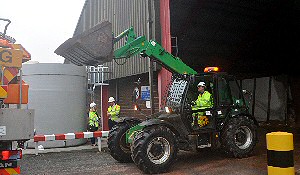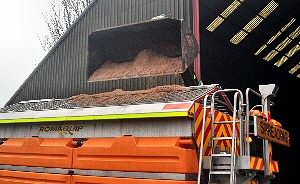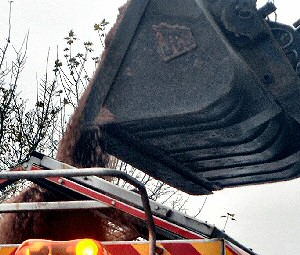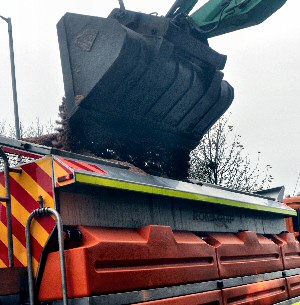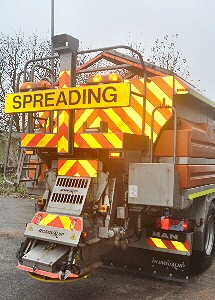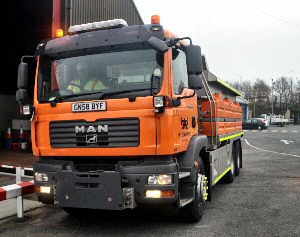 If you like the photos, please order them and do not copy them. Keep this site online.... Click on here to find out how you can get you copy of these photos.