General tickets on sale now for the Liverpool International Tennis Tournament
Photos by David Rawcliff
e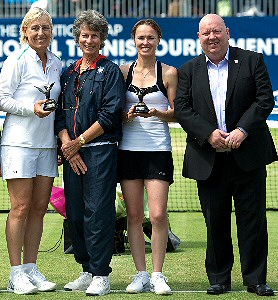 FORGET having to travel to the Wimbledon Championships to see good Tennis this year as over 20 June to 23 June 2013 will see the return of the annual Liverpool International Tennis Tournament. The event is now in its 12th year and is your chance to see many of the big names of world class Tennis, with players from both the ATP and WTA taking part. Some of the big names will be using this tournament as warming up for Wimbledon. The Liverpool International will this year be hosted at Calderstones Park, Liverpool and includes Europe's largest Tennis Exhibition Event!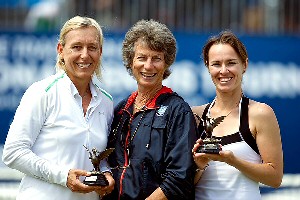 Other entertainment on offer include the ever popular Legends matches, taking place this year on Sunday, 23 June 2013, an exclusive Fashion Show on Ladies Day takes place on Friday, 21 June 2013.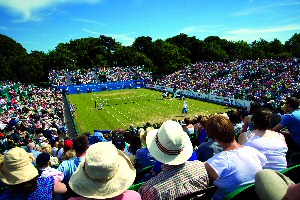 The event also has many bars, restaurants and great hospitality. Tickets for the sporting spectacular are now on general sale through Ticketmaster and TicketQuarter.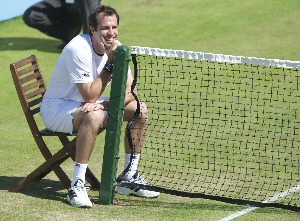 The early booking discount of 10%, available until 15 April 2013 only! Don't miss out on your chance to see some of the sport's biggest names in your local area! Tickets start at £10 and are available from Ticket Master and Ticket Quarter.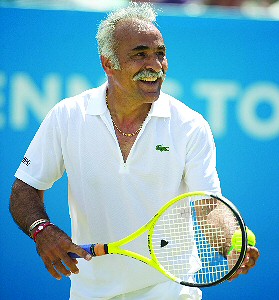 "In order to avoid disappointment, we encourage you to book as early as possible due to decreased stadium capaCity at this year's event. Players will be announced on 23 April 2013, but we can say some very well know names are confirmed! Please visit our website or call:- 0151 2275940 for further information. Let's show the Tennis World that Merseyside is the place to be and support our event!" said the event organisers.
WARRANTS EXECUTED FOLLOWING SHOOTINGS IN MAGHULL
MERSEYSIDE Police has executed 3 warrants at addresses in Sefton, Thursday, 28 March 2013, following a number of shootings in Maghull in recent weeks.
A 56 year old man from Maghull has been arrested on suspicion of money laundering following the seizure of a large amount of cash at an address in Maghull. He has been taken to a Police station where he will be questioned by detectives.
A 31 year old man from Aintree and a 38 year old man from Netherton have both been cautioned for possession of a controlled drug following the seizure of a small amount of controlled drugs at addresses in Aintree and Netherton.
Det Supt Paul Richardson, head of the specialist Matrix team, said:- "Today we have taken further pro-active action in our continuing war on gun crime across the force, but particularly in Maghull. The firearms discharges at street level are often a symptom of other criminality which is controlled and influenced by people who will never pull the trigger, or get their hands dirty. We will focus our actions at all levels and send the clear message that gun crime will not be tolerated and those who are involved in this type of crime will bring continued and significant focus on themselves. These people have brought fear to a community and we are determined to turn the tables and send out a strong message to those involved that we will not lose the fight against gun crime.. We will find and arrest those responsible and put them through the courts and we will not stand by and watch these people create a climate of fear and intimidation. Merseyside Police has invested significant resources to the Sefton area to support the neighbourhood teams and these resources include officers from the Matrix, Roads Policing Unit and Mounted and Dog Sections. We will be here for as long as it takes. We are determined to eradicate this problem and ensure that the residents of Maghull are happy to go about their day-to-day business, safe in the knowledge that these people have been dealt with and taken off the streets. We have had tremendous support from the community in Maghull and Sefton and I want to assure them that we are working hard behind the scenes to build up the evidence which will put these people behind bars. If you have any information which could help us with our investigations please come forward, your information could be the vital piece that we need to complete the jigsaw. We can't do this without the community and we need you to continue to give us information."
Anyone with information is asked to contact the specialist Matrix team on:- 0151 777 5687, or Crimestoppers on:- 0800 555 111.

HERBERT OF LIVERPOOL STUDENT HAIRDRESSING AWARDS
Report and photos by Dave Evens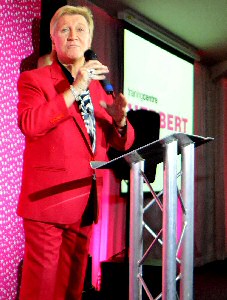 HERBERT of Liverpool held its annual hairdressing competition last Sunday, 24 March 2013, at the Devonshire House Hotel, in Edge Lane, Liverpool. More than 200 hair dressing students from Liverpool salons took part in the battle, where only the best received the price of a silver salver and a cheque. The finalists were announced by DJ Kev Seed, who was then joined by Juice FM's Breakfast Show presenters Adam and Leanne. The event also included a special appearance by new boy band Disconnected, which surprised the students and went down a storm. The evening was rounded off with a special award created in the memory of a well known stylist and artistic director Martin McCormick, who sadly lost his life last year. The winner of s special award became a 2nd year student, Jessica McGeorge, who works for Friends Salon In Walton. Her commitment and dedication to the course won this award. In the near future, Jessica is planning to spend 8 weeks in Africa, looking after children.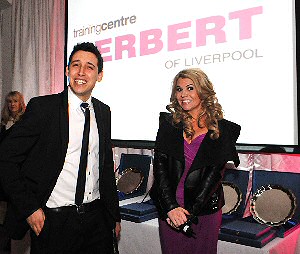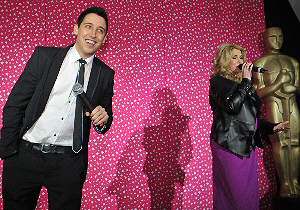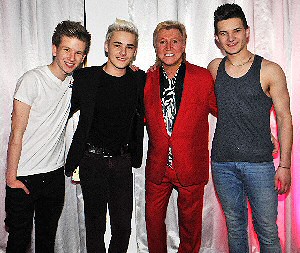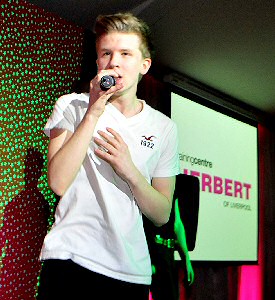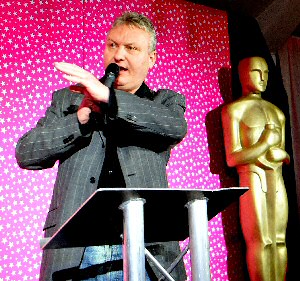 SHOTS FIRED IN SEFTON
MERSEYSIDE Police are investigating after shots were fired at a house in Sefton on Tuesday, 26 March 2013. Officers were called to Dapple Heath Avenue in the L31 area at around 10.10pm following reports of damage caused to a house. On arrival they found damage to a front window but no-one inside was hurt. The scene was cordoned off and house to house enquiries carried out. Detectives are keen to trace a silver Ford Fiesta which was seen in Dapple Heath Avenue at around the time of the shooting. Supt Kevin Johnson said:- "The actions of the people responsible are reckless in the extreme. They have discharged a gun at a house in a busy residential area and with people inside. It is fortunate that no-one was injured or killed. The occupants have been left extremely shaken up and our investigation will try to establish why this property was shot at. We will relentlessly pursue criminals who use firearms on our streets and I would call on anyone with information to come forward and share it with us so that we can take action." Call Merseyside Police on:- 101 or Crimestoppers on:- 0800 555 111.
Let's get cracking – recycle this Easter! says Palm Recycling!!
RESIDENTS in Sefton are being urged to recycle this Easter using the weekly kerbside recycling collection service, operated by Palm Recycling on behalf of Sefton Council. The kerbside recycling collection will be happening as usual on the Bank Holiday, Good Friday, 29 March 2013. Cllr Trish Hardy, Cabinet Member Communities and Environment, said:- "Did you know that you can put foil from your Easter eggs in your Green Box for recycling? Also, if you are decorating your own hard boiled eggs for Easter don't forget to put the egg shells into your food waste caddy. So many opportunities exist for recycling over Easter."
Palm Recycling's Promotions Officer, Gail Ormston, added:- "We all tend to create more waste when we are enjoying bank holiday weekends. Please remember that a lot of this is recyclable using the kerbside recycling service – paper, glass bottles and jars, food waste, cans. Why not have a good clear-out of your wardrobe and put all your unloved clothes out for collection in your pink bag with your green box."
Residents can request replacement or additional blue bags, textiles recycling bags, green boxes, and food waste caddies free of charge, by contacting Sefton Council on:- 0845 140 0845.