Beth Tweddle cuts the turf for new Hospital
Photographs by Ian Fairbrother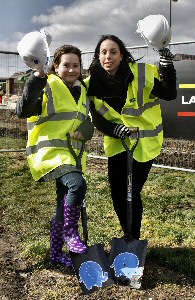 SHE is a Liverpool Olympic hero and winner of the BBC's 2013 now Dancing on Ice, and there is with having a golden sculpture of her body at the Museum of Liverpool, Beth Tweddle has turned her fame to help Alder Hey Children's Hospital. On 26 March 2013, Beth was at the Springfield Park in West Derby to help cut the turf in a groundbreaking ceremony, where the £237m "Alder Hey in the Park" will be built.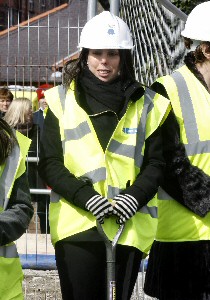 The celebrations continued inside the hospital as they started a clock counting down to the opening of the new hospital, planned for Autumn 2015. The new Alder Hey will be built next to the current site and the old hospital buildings will then be demolished. The new hospital that is being built by the Acorn consortium (comprising John Laing, Laing O'Rourke and Interserve) is designed with children and young people in mind. It will house 270 beds, including 48 critical care beds for patients in Intensive Care Unit, High Dependency Unit and Burns Unit. The majority of children and their families will have their own rooms with en-suite facilities and each ward will have its own kitchen providing freshly cooked food to order. This unique design will then see the old site being transformed by landscaping to create a new park for the community and views of green space or parkland from every patient's window.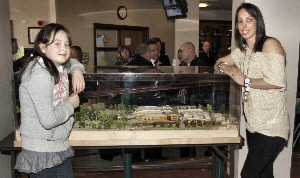 The new park should give patients and their families' easy access to play areas on and outside their ward. There will also be 16 operating theatres, 4 for day case surgery and 12 inpatient theatres. The new development will also include a multi-storey car park with 1200 spaces to aid staff and patients further. This will be a truly world class hospital and a massive benefit for the region once completed.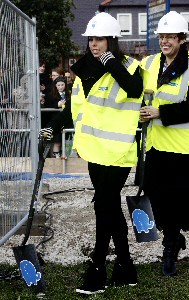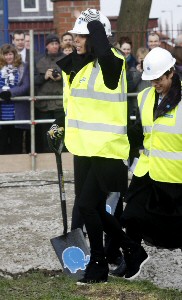 Chair of Alder Hey, Sir David Henshaw, said:- "This event will be remembered as a hugely significant day in Alder Hey's history. It is an incredible moment for everyone who has been involved in ensuring that after 100 years, Alder Hey has a long and exciting future ahead. Our iconic new building will be a fantastic facility for our patients, families and staff while providing us with the perfect platform for carrying out our work as one of the leading children's hospitals in the world."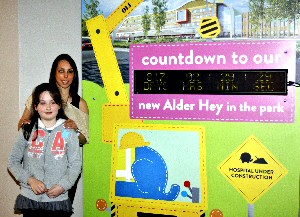 The Dancing on Ice star, Beth, said:- "I'm delighted to have been asked to come along and join the celebrations as building starts on the new hospital! This is such an exciting time for Alder Hey and as a Patron I am looking forward to working with the charity to help support the delivery of the vision for the new hospital!"

James Cole is back on the track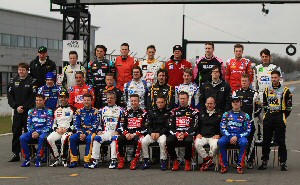 ON local racing driver James Cole is back on the race track with his new team, RCIB Insurance Racing – Vauxhall Insignia. Ahead of the start of the British Touring Car Championship (BTCC) he joined up with fellow drivers at Donington Park or a Media and Testing Day. Sadly his new ride was not ready for the track on Thursday, 21 March 2013, but he is on the grid Brands Hatch on 31 March 2013. These photos have been kindly taken for us by Leanne Wilson from Octane Photographic Ltd. at the Media and Testing Day. We hope to be following Cole this year, so stay tuned to see how he gets on!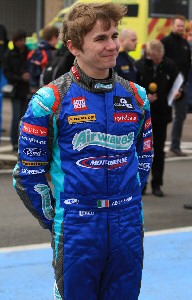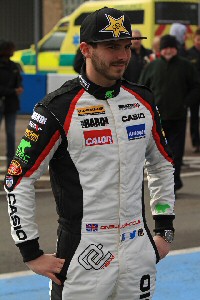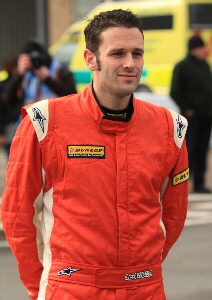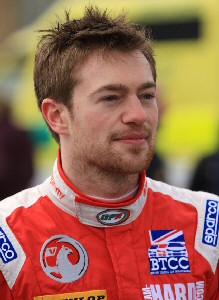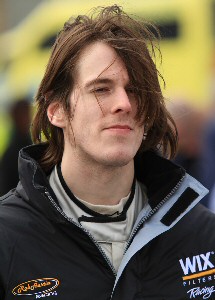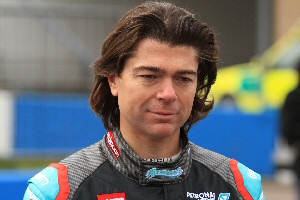 We hope you enjoy looking at all the photos, but please, don't copy them. All images on this page are subject to international copyright law,