G-Models' Southport Fashion Show 2013
Report by Rebecca Langtry & photos by Patrick Trollope.
SUNDAY, 24 March 2013, saw the very 1st Southport Fashion Show. The event was organised by Lyisa Haymes and Chantelle Latham of G-Models and was held at the Floral Hall situated on the Southport Promenade. The hall and foyer were filled to the brim with vendors each having their own stalls offering hair, beauty, exquisite jewellery, goods and clothing. With the stage and catwalk set, it was show time.

The show was hosted by Danny Bee from Rock FM and Baz Todd from Juice FM. The opening number was Twinkle, a singing duo. The long haired beauties wore gold sequined leotards with fishnets and performed three numbers Born this way by Lady Gaga, Boomerang by Nicole Scherzinger and Candy by Robbie Williams. The young duo performed amazingly and got the crowd going and it proved to be a fantastic opening to the first ever Southport Fashion Show. The whole audience was then entertained by StreetBeatz, a dance group of both boys and girls of different age ranges performing to a selection of routines choreographed to street dance and hip-hop routines by Vicky and Natalie. The young dancers were energetic and certainly entertaining to watch and had the audience captivated.

The first designer up to showcase their range was 'Over the Moon Boutique' with the show's younger models modelling clothes for children, aged 4 to 12, consisting of girls and boys funky fashion wear, whether it be little girls' summer dresses or boys' board shorts. Over the Moon caters for your summer season or winter needs, with fashionable jeans and hoodies that guarantee any child looking as cool as those who rocked the runway to Justin Bieber and One Direction, on Sunday. Next up saw Matalan displaying their 2013 spring/summer collection by their very own G-Models who strutted down the catwalk with attitude, with colours blue, navy, khaki, cream and white being popular and pleated dresses and ¾ length patterned pants were in trend alongside short peach floral dresses.

Next it was HotFroxs who took to the runway with hair and make-up by Dorothy Mae and with Felicity Couture for accessories in a huge collection of prom and pageant dresses to suit everyone's tastes. Models wore dresses from short Sherri Hill dresses in ruffled net and beaded corset tops in pink and green to long, flowing glamorous gold, champagne coloured, elegant dresses guaranteed to turn heads whatever the occasion. HotFroxs caters to every size and style for girls looking for that perfect dress and, with friendly service from Wendy Freeman, you'll be assured to walk away satisfied with your dress or wishing you owned one of the garments off the runway.

Reputation based on Lord Street in Southport were next on the runway showcasing their range of menswear, showing a range of designer polo shirts by Lacoste, casual denim wear and high end gents suiting, with the male models looking very dapper indeed.

Eloise Ladies Designer Fashion Boutique came next with a stunning range of evening, occasion and fashion wear. The boutique situated in Formby showcased divine, elegant gowns suited for proms, pageants and black tie events. A rainbow of coloured dresses adorned in gems and rhinestones shone across the catwalk in a dazzling display.

Coco Boutique, a local Southport high end fashion retailer showcasing spring summer 2013 wear featuring shift dresses, jackets, jeans, maxi dresses and ¾ length pants ranging from casual to smart, on trend fashions.

Patty Dressmaker showcased her range of glamorous evening and occasion wear. Patty, a local independent fashion designer, offers unique bespoke designs and her range hit the catwalk featuring dresses adorned with feathers stones and sequins and ended the show with Glam!

The finale saw all dancers and models back on stage with a closing thank you speech from Lisa Haymes and Chantelle Latham of G-Models, both ladies wearing sparkly dresses from Hotfroxs.

The crowd and audience were also entertained during the day by David Burgess, a 28 year old magician. David started doing magic tricks in early childhood at the young age of 6 years old and he certainly wowed his audience; adults and children alike, with his magician's skills.

A percentage of all ticket sales are to be donated to the Steven Gerrard Foundation. There was also a raffle raising funds for the charity. The Steven Gerrard Foundation provides relief to children and young people in need. More information on the SGF can be found by visiting their website

The official show sponsor was Halliwell Jones, other sponsors included Toni+Guy, model me, nails by Dorothy Mae, Yaffe Photography, His/Hers magazine, Trinity Mirror and Simply Southport.

Throughout the day The Floral Hall was packed with exhibitions, Bovine Vintage, model me/ice pictures, Salix Alba UK, the Vincent Hotel, Reputation menswear, Minimoo, Isalon, PhoebeJ Boutique, Toni+Guy, Tracy Bell, Dreamweave mascara, KC Birkdale, Eloise, Formby Hall, Birkdale Spa lounge, Cachet muse, GModels, Vintage, nails by Dorothy Mae, Covet and Crave, Ritz&Glitz, HotFrox, Alexandra Collette, The Wardrobe Boutique, J-deez, Mandalay Accessories, Fascinations, Felicity Couture, Lipstick Rocks/Kenlyns Jewellers, all having stands for you to freely browse during the intervals of the runway shows.

The Southport Clothes Show proved to be a great success and thoroughly enjoyed by all, hard to believe that this was the first ever Southport Clothes Show and looking forward to many more to come. Well done to everybody involved from organising, exhibiting, sponsoring, modelling and everyone in-between.
Rebecca is a finalist in Miss Cheshire
I am extremely pleased to let you all know that Rebecca Langtry, who has written this fantastic report (above), and is our Young Persons Fashion Correspondent, has been accepted as a finalist in the Miss Cheshire competition! For more information about the event go to MissEnglandCheshire.co.uk "I am so pleased to be a finalist in the Miss Cheshire competition! As part of this, I will be fundraising and all profits will go to Variety, The Children's Charity. I have lots of raffles with amazing prizes and you can also donate money. Anyone interested in donating prizes or sponsorship, please contact me via the Editor of Southport and Mersey Reporter, Patrick. I am pleased that Patrick told me to enter, and I am now so excited about this as I have modelled for only a short time, so I have never done anything like this!" Rebecca told us. Good luck Rebecca, and to all the other models taking part in this Miss England event! Rebecca is also pleased to announce this week that she is now backed by our new online service Vamphire.com, as the youngest model to be allowed to join!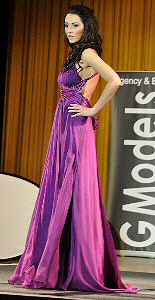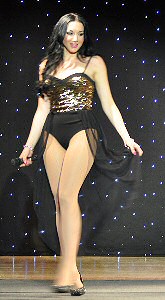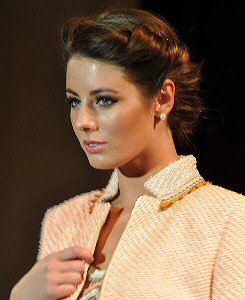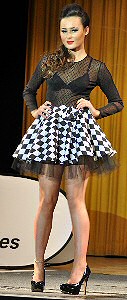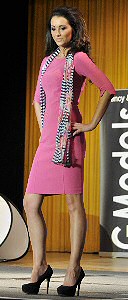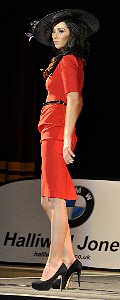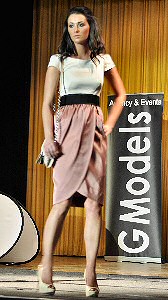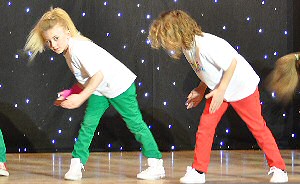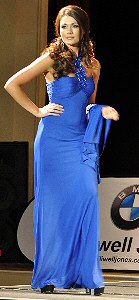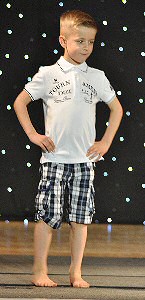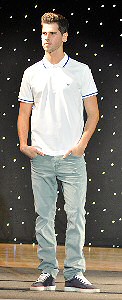 PAGE 1 OF 13
We hope you enjoy looking at all the photos, but please, don't copy them. Click on here to find out how you can get you copy of these photos.