Wanted - Southport people to help Get Britain Bouncing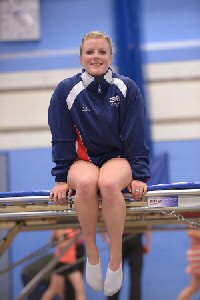 SOUTHPORT folk over April 2013 are being asked to sign up to raise money for the Cystic Fibrosis Trust by getting 1 million people nationwide bouncing on the same day.

Get Britain Bouncing is calling for clubs, schools, businesses and individuals in the town to take part in National Get Britain Bouncing Day on June 27 during Cystic Fibrosis Week.

Martin Schofield, Chief Executive Officer of Super Tramp, which is supporting the safe trampolining campaign, explained:- "We are hoping to get one million people bouncing during National Get Britain Bouncing Day so we are calling on people in Southport to sign up. You don't need a trampoline to take part, you could be on a rebounder, space hopper or pogo stick, you just need to bounce. Get Britain Bouncing aims to publicise trampolining as a fun and safe activity for all the family and we think this is a great way to highlight how much fun bouncing is. To sign up for the event and for further information, please visit:- getbritainbouncing.org.uk."

Get Britain Bouncing is a campaign designed to promote the many benefits of trampolining. The initiative is supported by the national trampoline manufacturer, supplier and retailer, Super Tramp, which is committed to helping the nation enjoy bouncing safely. The company helped found the organisation by bringing various bodies together and is sponsoring it.

The Cystic Fibrosis Trust will be involved with the initiative too and will highlight the health benefits of bouncing to cystic fibrosis sufferers. Get Britain Bouncing will also help to raise funds for the charity.

Martin added:- "National Get Britain Bouncing Day is an awareness day but we have organised it during the Cystic Fibrosis Trust's fundraising and awareness week, Cystic Fibrosis Week, which runs from 24 June 2013 - until 30 June 2013,. We are encouraging people to raise money on the day through a £1 donation from everyone taking part. Details on how to pay any money raised by clubs, schools and businesses can be found on the Get Britain Bouncing website. Any individuals from Southport that bounce in their back gardens who would like to donate some of their pocket money to the charity can do so by asking their parent or guardian to text Jump23 and the amount they wish to donate to 70070."

Texts will be charged at the mobile phone operator's standard rate. The charity will receive 100% of the donation. People must be aged 16 or over to use the text donate service and are advised to ask the bill payer's permission.

The Cystic Fibrosis Trust makes a daily difference to the lives of those with cystic fibrosis and the people who care for them. Most people don't understand what cystic fibrosis is, or what it does, until someone close to them is affected by it. They soon discover it's a life-shortening genetic condition; only half live to celebrate their 40th birthday.

Senior Corporate and Trust Fundraising Manager for the charity, Sue Piper said:- "We know that families of children who have cystic fibrosis often use trampolines as a fun way to help them do their daily physio and we're delighted to be part of this campaign and would like to thank Get Britain Bouncing and Super Tramp for their support. We hope as many people from Southport as possible sign up for National Get Britain Bouncing Day and that the organisation reaches its goal of getting one million people bouncing. We will certainly be getting involved at the Cystic Fibrosis Trust."

Since 1964, the Cystic Fibrosis Trust has supported excellence in research and clinical care, as well as providing practical support and advice to people and their families.

Martin continued:- "Trampolining is good for your health and co-ordination and if you are able to join a trampolining club then it is great for teamwork and socialising too. Super Tramp is helping Get Britain Bouncing to link with many other community and health organisations nationwide to work together to get the nation bouncing safely. We're delighted to be able to help with the campaign."

Trampolinist, Laura Gallagher, who is a world and European medallist, is helping with the campaign. National Get Britain Bouncing Day takes place on Thursday, June 27. For further information on how to get involved, please visit the official event website:- getbritainbouncing.org.uk. Alternatively, please follow the organisation on Twitter by visiting:- Twitter or log on to:- Facebook.

New car park at The Royal Liverpool University Hospital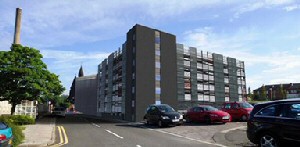 THE Royal Liverpool and Broadgreen University Hospitals NHS Trust has awarded IHP, a joint venture between VINCI Construction UK and Sir Robert McAlpine, an £8m contract to design and construct a multi-storey car park for The Royal Liverpool University Hospital.

The car park will provide 700 spaces for staff, freeing up existing areas of surface car parking for the construction of the new hospital. The ground floor level will provide accessible car parking spaces and storage and shower facilities for cyclists.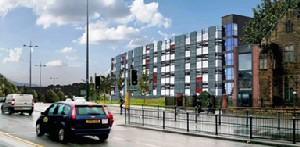 Mark Thomas, Regional Director, VINCI Construction UK, Building Division – North, said:- "The new car park will provide a secure and well lit parking facility for staff, ideally located at the proposed entrance for the new hospital. We are delighted to have been appointed on this scheme."

Aidan Kehoe, Chief Executive at the Royal Liverpool and Broadgreen University Hospitals NHS Trust, said:- "This car park is a precursor to our £425m hospital development programme that will be followed by a state-of-the-art BioCampus. We are expecting approval for the project from the Department of Health and Treasury in the coming weeks. In the meantime though, we are very excited about our new car park which will provide staff with much needed spaces."

The scheme was awarded under the ProCure 21+ Framework and will be completed in February 2014.
SYNEXUS SEEKING PEOPLE WITH HIGH BLOOD PRESSURE TO HELP ASSESS TREATMENT
SYNEXUS, the world's largest multinational company dedicated to the successful recruitment and running of clinical studies, is currently recruiting patients with high blood pressure in MERSEYSIDE for a clinical study which is assessing a treatment for high blood pressure.

High blood pressure is often a life-long condition. If you keep it under control, you can reduce your risk of stroke, heart disease and kidney failure.

High blood pressure can be lowered by making lifestyle changes, such as reducing your salt intake and exercising, but in more severe cases patients will need to take medication or a combination of medications.

The clinical study being conducted by Synexus involves testing a combination of two widely used blood pressure medications to show how effective the combination is in controlling this condition. It may be suitable for those who are:-

► Aged over 18 years old and

► Concerned that they at risk of developing high blood pressure or

► Already taking blood pressure medication

Synexus is currently recruiting patients for this study at its Dedicated Clinical Research Centre in MERSEYSIDE. Those who would like to find out more or are interested in participating in this study should contact 0151 550 9951 and quote reference number 12417.

There is no obligation for people to participate and if they do decide to take part, their GP will be kept fully informed of their involvement. Patients will be reimbursed for all reasonable travel expenses if they are accepted onto the study.

Synexus has many years experience in conducting a wide range of clinical studies. Each year, thousands of patients take part in clinical studies at Synexus' Dedicated Clinical Research Centres. There are many different studies running at each of the Centres throughout the year including potential treatments for conditions such as osteoporosis, raised cholesterol, insomnia, asthma, diabetes and migraine.

Participating in a Synexus clinical study means patients receive increased medical attention and may benefit from medications that aren't yet generally available to other sufferers of their condition, while making a positive contribution to the health of future generations.

For more information about Synexus and the other studies that it is currently conducting visit:- improvinghealth.com.