Get noticed with Elite Model Look UK 2013 and Colgate Max White ONE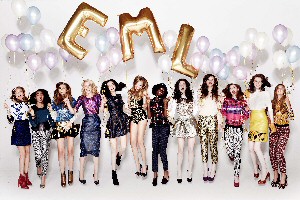 ELITE Model Look are pleased to announce the launch of the Elite Model Look UK 2013 with Colgate Max White ONE, the UK branch of the prestigious model search, that has launched the careers of Cindy Crawford, Gisele Bundchen, Sigrid Agren and more recently, UK models of the moment, Nyasha Matonhodze and last year's female winner Gillian Matthew. Contestants from 2012 have already realised a huge amount, including shooting for British Vogue, Wonderland, i-D and Hunger Magazine walking for the likes of Mulberry, Richard Nicoll, J.W. Anderson and Topman at London Fashion Week and working for major clients such as Burberry, Rankin and Topshop in the short amount of time since the competition ended in August 2012.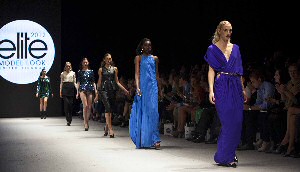 Elite Model Look UK 2013 has partnered with title sponsor Colgate Max White ONE, Official Location Partner Intu Properties and Carlson Rezidor Hotel Group to tour key cities in the UK. Elite Model Look UK with Colgate Max White ONE scouts will be travelling the length and breadth of the country searching for tomorrows top supermodels, at 6 regional castings (Dublin, Manchester, Nottingham, Thurrock, Gateshead and Glasgow) from April 2013. Girls, aged between 14 to 24 and boys, aged between 16 to 28, are invited to attend a casting in their City and meet with the Elite Model Look UK and Colgate Max White ONE teams and have their photo taken with a professional photographer. Applicants and their friends and family will also have the opportunity to collect a sample of Colgate Max White ONE Toothpaste from the stand.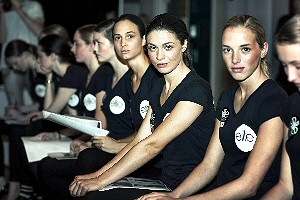 Aspiring models who can't make it to a casting are invited to go directly to our Facebook application, upload images 3 (portrait, profile and full length) and fill out our casting form. Subscribers to the application will also be kept informed of our casting process. Online applicants must also be aged between 14 to 24 for the girls and 16 to 28 for the boys.
24 UK finalists; 12 girls and 12 boys, will be selected for a week-long Model Bootcamp in July 2013. Activities to include:- catwalk training, photoshoots, hair and make-up tutorials, health and fitness advice, confidence coaching and media training.
Elite Model Look with Colgate Max White ONE finalists will stay at Park Inn Heathrow by Radisson, part of the Carlson Rezidor Hotel Group.
The competition will pinnacle in a July grand final catwalk show, attended by top UK fashion industry experts and celebrity guests. Judges will pick one female and one male winner on the night, who will both be offered 3 year Elite Model Management contracts.
The female will also get the chance to take part in the event of a lifetime, the Elite Model Look World Final. Last years' final was held in Shanghai with a performance from Jessie J and consisted of a 2 week model boot-camp.
The Elite Model Look World Final is a global event that will result in an international modelling contract.

Additionally, 1 lucky finalist will also win the chance to be the new face of Colgate Max White ONE for its next advertising campaign.

SAMBA FEVER TO TAKE OVER LIVERPOOL City CENTRE AS BRAZILICA RETURNS FOR 2013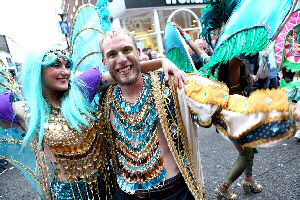 IT is Britain's biggest festival of Brazilian culture Brazilica returns to Liverpool for the 3rd year running this July, and this year the fun lasts for longer than ever with a week-long celebration of Brazilian culture leading up to the main carnival and parade day on Saturday, 20 July 2013.

This vibrant festival attracted over 60,000 visitors to Liverpool City Centre in 2011 and 80,000 in 2012 and organisers Liverpool Carnival Company and Orb Events anticipate that this year's event will be the best Brazilica yet, taking over the entire City centre on Saturday, 20 July 2013. Brand new for 2013, a programme of events at various City venues starting on Friday 12 July will warm the City up for the main carnival and parade day.

This new festival week will see the return of the annual Carnival Ball and Carnival Queen Competition, Brazilian film screenings, carnival art exhibitions and Liverpool's first capoeira competition.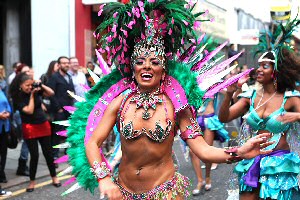 Carnival day itself; Saturday, 20 July 2013, will once again be situated in Williamson Square where visitors can expect to find the best selection of Latin American food and drink as well as listen to authentic Brazilian musicians throughout the day. Elsewhere in the City centre (locations to be announced very soon) will see the return of the 'Soccer Zone' which kicked off big time at Brazilica 2012 with skills classes and demonstrations, and this year's Soccer Zone will also include a celebrity 5 a side match! There will also be a second stage featuring vibrant music and dance performances.

The carnival parade will take place on the evening of Saturday, 20 July 2013, and since 2008 has included samba groups from countries as wide-ranging as Brazil, Singapore, France, Holland, Ireland, Germany and Spain, with prestigious bands such as Paraiso School of Samba (who featured heavily in the 2012 Olympics Closing Ceremony) getting involved. Bands from Japan, Poland, Sweden and Italy are already expressing interest in performing in this year's parade!

Brazilica has become one of the flagship events of the year in Liverpool's festival calendar; a colourful celebration of Brazilian music, dance, culture, food and of course, football and a fitting warm up to Brazil hosting the World Cup 2014 and the 2016 Olympic Games.
In 2012 the festival was nominated for numerous awards including Best Cultural Event at the Brazilian International Press Awards, Best Cultural Event at the Juice FM Style Awards and Best Marketing Campaign at the City of Liverpool Business Awards.

Maeve Morris, Artistic Director of Liverpool Carnival Company, said:- "It's so exciting to watch Brazilica grow year on year, both in terms of audience and the range of art forms and events on offer. From its beginnings as a carnival parade in 2008 to the fully fledged festival it is today, we're very proud of what we've achieved and hope to continue to bring the party to Liverpool for many years to come. It's an unrivalled chance to experience Brazilian culture, music, food and sport in the UK."

Liverpool Carnival Company and Orb Events are once again working with key City organisations such as City Central BID and Liverpool City Council to produce the event and are also attracting a wealth of commercial investment in the festival to ensure it remains free to attend.
BRAZILICA promises to be Liverpool's most exciting, exotic and vibrant spectacle, consisting of a Rio-style Brazilian samba carnival exploding with life, music, sport and dazzling costumes through the streets of the City centre, so get BRAZILICA 2013 (12 July to 20 July 2013) in your diaries and get ready to party with Liverpool Carnival Company.