Strategy Project Generates Free Training LIVERPOOL CLOTHES SHOP TOPS UK FASHION BIBLE AWARDS.

Report By Angela Roberts.

TWO of the UK fashion industry's most prestigious major awards have been won by an independent retailer based in Liverpool.

The Drapers Record Award for Independent Retailer of the Year and Women's Wear Retailer of the Year were presented to Jeff Pearce – founder of Jeffs of Bold Street, one of Liverpool's most popular fashion outlets.

The family-run business saw off competition from some of the biggest retail names in Britain to earn the judges' praise.

"It's the ultimate accolade in fashion retailing and we are absolutely thrilled," said 49 year old Jeff who celebrated the success of his business with wife Gina and daughters Katie and Faye.

The panel of seven judges praised many aspects of the business, citing customer care and service as the very best. The judges commented:- "Jeff's inexhaustible energy has made Jeffs of Bold Street the destination for women of Liverpool who are bothered about their appearance. The levels of service are sky high, marketing initiatives are creative and never-ending, and Jeff's customers feel as though they belong to a very desirable club. This business is an inspiration to all independent retailers and quite a few big concerns as well."

Jeff added:- "It really is an honour for me, my family, our staff – and of course our loyal customers. I feel as though my 25 years in the fashion industry have paid off and it's a real honour for us to be able to bring this award to Liverpool."

Mr Pearce's store, which started trading in Bold Street in 1999, aims to cater for women over 30 and stocks clothes from top designers including Medici, Joseph Ribkoff and Anoushka G.

Staff aim to re-create the exclusive turn-of-the-century clothes stores that once lined Bold Street and recently opened a VIP lounge, offering a private fitting area for gold card holders.
.
Eric Musgrove, editor-in-chief of Drapers Record said:- "Jeffs of Bold Street won by a very clear majority. The judges were impressed by the hard work they had put into marketing the store. It is very easy for a store to get its clothes in January after the sales and then leave them hanging until June or July. At Jeff's, there are constant changes and innovations."

Thomas O'Brien, Chief Executive of The Mersey Partnership, said:- "This is a great achievement for Jeff and his staff with all of their hard work and originality recieving the recognition it deserves. As Liverpool bids to be European Capital of Culture 2008, it is a good indicater of the quality of shopping service on offer in the city centre."

A small added bit of information to our readers... The Mersey Partnership (TMP) is a unique alliance representing more than 350 businesses across the Liverpool City Region. These include household names like, Littlewoods and Royal SunAlliance. Its members represent manufacturing and trading companies, six local authorities, government agencies, universities, media organisations and professional agencies who are all working together for the future economic growth of Merseyside. Its mission is to build a dynamic team to champion the Merseyside advantage campaigning for the Liverpool City Region as a great place, to live, work, invest and visit generating greater returns for all. It has three areas of activity: Investment – bringing new business into Merseyside and encouraging growth in existing businesses; Economic Development – co-ordinating Merseyside's economic development activity through the Action Plan for the City Region 2002 – 2005; Tourism - promoting Merseyside's tourism assets to increase visitor numbers and grow the economic benefit to the Liverpool City Region. TMP is supported by the European Regional Development Fund under the Objective One programme for Merseyside.

Don't Play on the Lines!
GENTLE GIANT OF THE BLUES COMES TO TOWN
Report By Mark Ratcliffe.
THE biggest star of British Blues 'Otis Grand' is appearing at Southport Arts Centre with his Big Blues Band on Saturday 14 December, doors 8pm.

Otis Grand's superb Blues guitar technique and playing coupled with his original arrangements and a band that rocks, mean that Otis Grand will be at the top of the Blues scene for many years to come. Otis has pioneered the Big Blues Band sound over the last few years, starting with a West Coast R&B band and moving into his present guitar led City Style Blues.

He has received numerous awards including UK Blues Guitarist of the Year 1990-1996, Best Blues Band, Best Blues Album and nominations to the prestigious W C Handy Blues Awards in Memphis Tennesse, surely testimony enough of the man's ability and dedication to the Blues.

Not content with having become the undisputed leader of the European Blues scene, Otis went on to attack the USA head-on with his big selling CD, 'Nothing Else Matters', the biggest selling UK Blues album of 1995. He has also recorded several other albums including 'Perfume & Grime' which attracted rave reviews and a demand for live appearances for the guitar master and 'Grand Union' featuring some great guitar playing from Otis as well as his special guests Debbie Davies, Anson Thunderburgh and blues icon Ike Turner.

Early in 2000 Otis released his first ever-live album entitled 'Live Anthology' featuring some masterful performances drawn from throughout his long and illustrious career – a release that is sure to add to his growing reputation.

Tickets are priced at £8 (£6 concessions) available from the Box Office on (01704) 540011.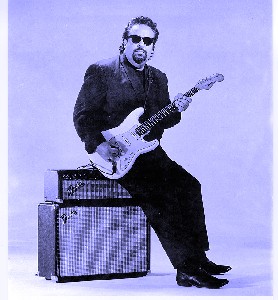 ALL BIRDERS WELCOME AT PIER EVENT.
Report By Julia Brough.
ANYONE interested in taking up bird watching is invited to Southport Pier this weekend for a special event.

The Pier Bird Watch will give visitors the chance to identify the many different birds that gather along the Sefton coast and to learn more about their habits.

Rangers and wardens from Sefton Coast and Countryside Service, English Nature and the RSPB will be on hand during the two days – December 7th and 8th - to help identify the birds and provide information.

This is the second in a series of events aimed at boosting green tourism in the area by highlighting Southport as one of Europe's major bird watching locations.

Lord Fearn, Sefton's Cabinet Member for Economic Development and Tourism, said:- "We want to encourage people to take up the hobby. This is a great opportunity for people to see the fantastic range of birds in this area and to chat with the experts. The first event was a great success and many people were delighted at how well they could see the birds through the birding scopes.

Many people came along with their own binoculars and were able to learn about what the birds were eating, why they leave the beach at high tide and where they go to roost and bath."

Visitors were treated to sightings of a wide range of birds during the weekend including the oystercatcher, cormorant, bar tailed godwit, knot and dunlin.


A special display about the wildlife of the Sefton coast and history of Southport can also be seen in the Pavilion at the end of the pier, where refreshments will be on sale.

Anyone interested in popping along should meet in the Pier Pavilion at 12 noon. Don't forget your binoculars. The event finishes at 3.30pm. Sefton Council's Birder's Guide will also be available for visitors.

A similar event is also planned for the weekend of January 11th and 12th. For further information telephone 01704 570173.