"Many Wands Make Light Work!"

Page 1 of 2. Photos by Patrick Trollope.
Hightown residents joined there Parish Council to help Cinderella turn on the lights of the village Christmas Tree on the 30 November.
As Cinderella (Leanne Campbell) waited for her big opportunity the ugly sisters, (Radio City's Pete Price and Liverpool Comedian, Mickey Finn) sat in the Hightown Pub. All was not lost as they all went out to the tree and the Fairy Godmother (Chrissy Rock) lent Cinderella her wand to turn on the lights.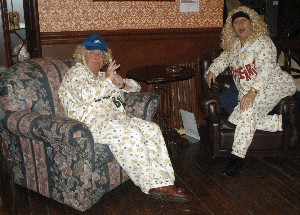 Cinderella can bee seen in the Royal Court Theatre in Liverpool.