Almost a third of Britons admit to not knowing how to fund later life costs
NS&I's latest Quarterly Savings Survey has revealed that 31% of Britain's adults do not know how they will finance their needs in later life, including such eventualities as long-term illness, nursing home or care fees and care of others including partners, parents and siblings. However, 26.7 million adults in Britain (54%) have started thinking about their financial needs, while 27% of these adults have actually started to put financial plans into practice.

27% of Britons who have yet to consider financial planning in later life admit they do not want to think about such events. 23% say they simply have not had time to think about their later life financial needs, and 19% prefer to take a short-term view of their finances and use the money they have for the present. A further 12% don't consider that this situation will affect them in the near future and believe they will have plenty of time to consider such planning going forward, while 7% of Britons do not consider later life financial planning as important. 43% of Britons who have yet to consider their financial planning in later life admit to having no idea how to finance such needs.

John Prout, NS&I Retail Customer Director, said:- "Planning financial needs for later life requires careful consideration in plenty of time. Understandably many people don't like to think about growing older and the possibility of needing long-term care one day. It can be a distressing and emotive issue to talk about. But with people living well into their eighties, many more of us are likely to need care in the future, and are likely to need to care for others also. Getting the right information as early as possible is to vital to making sure you get the best possible care you can in later life."

Tish Hanifan, Chairman of the Society of Later Life Advisers (SOLLA), said:- "This research reflects the experience of many specialist later life advisers whose clients are primarily concerned with being able to both enjoy their retirement and continue to be able to make choices around their care needs. Undoubtedly the way to achieve this is to begin to factor the costs of having the kind of retirement you want into your financial planning as early as possible. An important starting point is for the consumer to have access to as much information as possible. Informed consumers are best able to make the right choices."

Why do you think it's important to consider financial needs in later life?

► I want to be happy in my later life and not have decisions taken out of my hands 48%

► I want to plan my financial matters in a calm manner so that rushed decisions aren't made at a stressful time 39%

► I want to make my children aware of such matters 23%

► I want to help my family's financial planning going forward 21%

Planning financial needs for later life requires detailed and careful consideration, allowing plenty of time, as the options available and the cost of care increases. The average age that Britons believe they should consider later life financial matters is 37. Although 27% Britons are preparing for later life needs, 48% believe that it is important to plan for such necessities so that their later life is enjoyable and they have control of important decisions. 33% of Britons endeavour to make plans early just in case things unexpectedly take a turn for the worse, (23%) want to make their children aware and educate them of planning such events, while 21% want to help their family's financial planning going forward.

Caring for others
While planning for your own care is important, an increasing number of Britons are finding that it is not just themselves that they will have to look after in the long-term. 20% of British adults say they either already care for, or expect they will need to care for parents in the future, 12% care or expect to care for their child/children, and 11% say that in their retirement they will need care for another family member.

Encouragingly as many as 44% of Britons feel prepared for this added responsibility, and either are or will be able to finance this care alongside their own living costs, with men (47%) increasingly more confident than women (40%). 35% felt comfortable that they will budget accordingly, and 18% either are or will save on a monthly basis to provide for these needs.

How do you/will you finance the care you will provide alongside your living costs? Base: All adults who have or will need to care for others.

► I budget/will budget accordingly 35%

► I rely/will rely on the persons concerned pensions and benefits 25%

► I have had/will have to make financial sacrifices of my own in order to fund care for others 23%

► I put/will put aside a set amount each month in a savings account 18%

► I rely/will rely on the persons concerned savings 18%

► I rely/will rely on a carers allowance 18%

25% of Britons who care for or need to care for others will rely on the persons concerned pensions and benefits while (23%) said that they would need to make financial sacrifices of their own in order to fund care for others. Further information on later life costs and other aspects of personal finance are available in the You and your money section on nsandi.com.

Financial planning
NS&I's research has also revealed that almost half of Britons (48%) have not or do not intend to seek advice regarding their later life financial planning. 21% of Britons have approached or would approach a financial adviser in their method to planning their later life needs, while 13% would approach friends/relatives for advice. In addition 9% would consult their parents for advice and 9% would consult the Citizens Advice Service.

LIVERPOOL RESIDENT VISITS ZIMBABWE WATER PROJECT
WHILE visiting communities in Zimbabwe, Thom Flint saw how Christian Aid's local partner, the Dabane Trust, is changing people's lives.

Using sand dams, the Dabane Trust is enabling local residents to gain access to water in the ever increasingly arid environment. The lack of water in the past has resulted in poor crop yields and lack of food for many communities.

Thom Flint, 27 years old, met local woman Silindeni Gumbo, when visiting the project. Silindeni has benefited hugely from the Dabane Trust.

Thom, of Allangate Road, Liverpool, said:- "Thanks to the garden Silindeni is now able to grow her own food, providing for herself, her 10 year old daughter Talent, her husband and her in-laws. Silindeni sells the surplus produce, using the profit to pay for Talent to attend a local school, as well as providing her with a school uniform and her own school books. The income has resulted in Silindeni receiving more respect from her in-laws and her husband when she's at home, which has transformed her life completely. Silindeni's community have benefitted from a sand dam, which collects water from deep within the sand at the bottom of a dry riverbed. Without this, they wouldn't have enough clean safe water to irrigate their crops. This Christian Aid Week, 12 May to 18 May 2013, Thom is encouraging Liverpool residents to get involved and be generous. I believe that extreme poverty is going to end in my lifetime, and the more people act now, the quicker this end will come about."

For more information visit:- caweek.org.
Liverpool Art award dedicated to memory of Liverpool-born artist Joe Bampton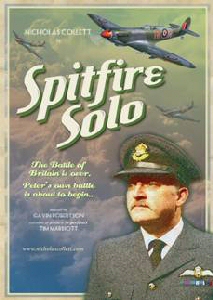 LIVERPOOL Art Prize organisers are honoured to announce that the 2013 Liverpool Art Prize 'People's Choice Award' will be presented in fond memory of the Liverpool born artist, Joe Bampton. The Award, whose winner is announced at 6pm on Wednesday 29 May is presented alongside the main award for Liverpool Art Prize 2013.

Joe, who in recent years lived in London was an accomplished artist, attending Slade School of Fine Art and exhibiting in London, Paris and Berlin. Joe was tragically killed in February of this year in a hot air balloon disaster at Luxor, Egypt, Joe's partner Zsi also tragically died in the incident.

Joe regularly returned to Liverpool to catch up with friends and spend time with his Mum, Maureen who is known to many lovers of art in Liverpool where she owns the Bluecoat Display Centre. Maureen has donated £1000 to the development of Liverpool Art Prize in Joe's memory as he was keen to support the progress of Liverpool artists.

The Liverpool Art Prize is a competition of contemporary art, which was inspired by the Turner Prize coming to Liverpool during the Capital of Culture year in 2008. It is open to all professional artists based or born in Liverpool City Region, including the surrounding boroughs of Liverpool, Wirral, St Helens, Knowsley, Halton and Sefton. This year, the exhibition is being held at The Grand Hall, Albert Dock, L3 4AA and is open Tuesday to Saturday, 11am to 5pm.

Previous Liverpool Art Prize winners are Robyn Woolston, Imogen Stidworthy, AL and AL, David Jacques and Marcus Soukup who exhibited at the Walker Art Gallery as part of his prize in 2012. The previous People's Choice winners are James Quin, Brendan Lyons, The Singh Twins and Elizabeth Willow, who have also gone on to achieve great respect within the industry. Robyn Woolston, last year's winner, is presenting her exhibition at the Walker Art Gallery, 'Stranger in a Strange Land'.

The exhibition will be accompanied by a series of events and exhibitions happening in and around the City centre programmed by a consortium of the City's studio groups and independent arts organisations for Liverpool Art Month.
This year's highlights include the Arena Art Auction, 'The Drifter's Escape' exhibition at the Bridewell featuring work inspired by the music of Bob Dylan, and the Lowe Photo Booth project at Matt Ford Studio for Light Night, amongst many other exciting events involving local artists throughout the month of May.

More information can also be found at:- liverpoolartprize.com. You can also visit the following sites as well for more information:-metalculture.com; liverpoolartmonth.com, albertdock.com and liverpoolmuseums.org.uk.
Special Mersey Ferry cruises to mark Queen Mary 2 visit
MERSEY Ferries are running special River Explorer Cruises to mark the visit of the luxury Cunard liner Queen Mary 2 this Friday, 17 May 2013. Blue Badge Guides will be onboard River Explorer Cruises between 11am and 3pm inclusively, giving passengers live commentaries about the liner and the history of the Cunard ships in Liverpool. Normal ticket prices apply. Come along for a great view; the special Mersey Ferry trips will be getting as close as possible to the Cunard Cruise Line's flagship ocean liner. Full details of the services being operated are available at the Mersey Ferries website or by calling:- 0151 330 1444.