Zahara joins forces with students from The Liverpool Institute for Performing Arts
SPANISH artist Zahara will be making her debut appearance in the UK, in Liverpool, as part of a link-up between The Liverpool Institute for Performing Arts (LIPA) and Spanish music industry body Sociedad de Artistas de España (AIE).

The collaboration, called LIPA Spain Tours, will see Zahara join forces with LIPA BA (Hons) Music students to stage gigs in Liverpool (at LIPA) and Manchester (Instituto Cervantes) on 31 May and 1 June 2013, respectively, and in four Spanish cities later in June.

The artist has won awards for her music in her home country and is currently signed to Musicbus/Warner, with whom she recently release her third album, La Pareja Tóxica.

Zahara said:- "This is a really exciting opportunity for me. I can't wait to visit new places and meet new people. So many talented musicians have taken part in this project over the last 13 years and I'm honoured to be able to be a part of it. I'll be performing tracks from La Pareja Tóxica, which I really can't wait to launch in the UK."

LIPA Spain Tours was established in 2000 to give LIPA students experience of touring and Spanish artists UK exposure. Over the years the project has received coverage in Rolling Stone magazine and on Spanish national radio and television stations.

Helping organise the tour are 2 students from LIPA's BA (Hons) Music, Theatre and Entertainment Management programme.

Arthur Bernstein, a LIPA lecturer and one of the project's founders, commented:- "I can't think of a better example of a music industry-education partnership. Over the past 13 years, the LIPA-AIE collaboration has allowed 130 of our music and management students to work alongside Spanish artists to gain hands-on international touring experience. 65 shows in both the UK and Spain have been staged as part of the project. Between the live gigs and the numerous radio and TV performances that have accompanied them, LIPA-AIE artists must have reached an audience that tops at least 1 million."

Zahara is performing at LIPA, Mount Street, Liverpool, L1 9HF, on Friday, 31 May 2013. Doors 7pm / Starts 8pm. Admission free but donations are welcome and will go towards covering the tour costs. Walk-ups are welcome but to guarantee entry emailing then.

Zahara is also performing at:- Instituto Cervantes, 326 to 330 Deansgate, Campfield Avenue Arcade, Manchester, M3 4FN, on Saturday, 1 June 2013. Doors 6pm / Starts 7pm. Entry £7 / £6 concessions. Tickets can be purchased on the night (subject to availability) or in advance online online. For group bookings you can also send an email.
BREAK IN AT SANTANDER BANK IN BIRKDALE
MERSEYSIDE Police are investigating a theft from a bank in Birkdale, on Thursday, 23 May 2013. Officers from the force were called to a branch of the Santander bank in Liverpool Road at around 3.30am following reports that 4 men had broken into the rear of the premises. The men appeared to have welding equipment with them and forced open the cash machine in the building. They took money from the machine and made off in a dark coloured Nissan Almera car, leaving some cash on the pavement. Officers have conducted a search of the area and the scene was cordoned off for examination. House-to- house enquiries have been undertaken and CCTV is being examined from the area. Police are appealing to anyone who might have seen anything or might know anything more about the incident to call CID on:- 0151 777 3055 or Crimestoppers anonymously on:- 0800 555 111.

Trinidad trade mission to Liverpool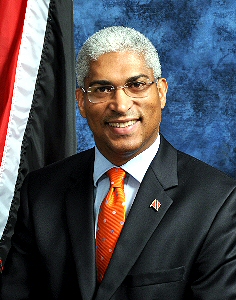 THE High Commissioner of Trinidad and Tobago, His Excellency Garvin Nicholas, was in to the City on Tuesday, 28 May 2013 on a 2 day mission.

He meet up with key business and civic figures, including representatives from the Chamber of Commerce, Liverpool Vision and Lord Mayor, Councillor Gary Millar, to establish strong collaborative links.

The discussions focused on commercial and investment opportunities, and establishing relationships with public and private sector organisations.

The High Commissioner just before the visit said:- "The City of Liverpool and the Government of Trinidad and Tobago share much in common with regard to our mutual emphasis on new business development. In particular, as a leader in maritime commerce, Liverpool can be a key partner in Trinidad and Tobago's port development initiatives. Our Mission is in a pivotal position to capitalise on these opportunities and build a bridge between Liverpool and by extension, the United Kingdom and Trinidad and Tobago."

During his time in the City he toured the City's historic Town Hall, met up with fellow nationals, who live in Liverpool and also visit the International Slavery Museum.

Lord Mayor, Councillor Gary Millar, said:- "I am delighted to be able to welcome the High Commissioner to Liverpool. I am looking forward to having productive discussions to develop the City's links with Trinidad and Tobago which will be mutually beneficial."

The visit was secured by Trinidad-born Liverpool Councillor Nathalie Nicholas, who said:- "This was a fantastic opportunity for the City of Liverpool and Trinidad and Tobago to develop tangible investments links and partnership."
Wirral tobacco smuggler sentenced
ON 24 May 2013, Kevin John Robert Coburn, from Wallasey, has been found guilty of 3 counts of evasion of excise duty, on the importation of 46.5 kgs of HRT, at a total excise duty loss of £7,631.14. His sentence is to serve a 12 months Community Order, to undertake 140 hours of unpaid work, with £85 costs and a £60 victim surcharge. This conviction comes adter Coburn tried to smuggle 15kg of hand rolling tobacco (HRT), which he had bought in Belgium, through Manchester Airport on 6 March 2013. Checks found that Coburn had been stopped at Liverpool Airport on 2 previous occasions carrying 32.45kgs of HRT. Mike O'Grady, Assistant Director, Criminal Investigation for HM Revenue and Customs (HMRC), said:- "HMRC works closely with the Border Force to stop this illegal trade. Anyone with information about illicit tobacco sales or smuggling should contact the Customs' Hotline on:- 0800 59 5000."