TRIBUTE KENNY CLARKE, BROTHER OF CLIFFORD CLARKE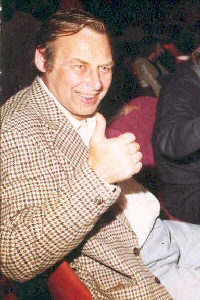 THE family of Clifford Clarke, 79, who died after being attacked by a dog in his back garden, at around 8.30pm, in Richard Kelly Close, Clubmoor, Liverpool, on Saturday, 25 May 2013, have issued this tribute via Merseyside Police.

Kenny Clarke, aged 70, Clifford's younger brother, said:- "Cliff was a very easy-going man. He did his own thing and made a point about helping others. He loved his local pub - the Farmer's Arms - and had many old friends of his there who will miss him dearly. He did not deserve this so please put your support behind new laws for dog owners because you would not like any of your loved ones to have this happen to them. Our family are heartbroken."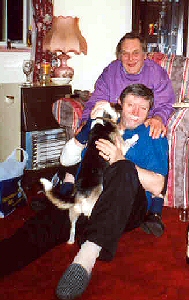 A post-mortem examination has confirmed that Clifford Clarke had died from multiple injuries consistent with a dog attack.
Merseyside Police also confirmed that the dog involved in the fatal attack on pensioner was a bull mastiff crossed with either a presa canario, or a bandog. This is not a prohibited dog under the Dangerous Dogs Act (1991). They added that there are currently 4 types of dangerous dog, which are prohibited under the Dangerous Dogs Act (1991 as amended in 1997). The dangerous dog types are:- Pit bull terriers, Japanese Tosa, Dogo Argentino and Fila Braziliero.

FOOTBALLERS FROM SOUTHPORT INVITED TO PLAY IN THE BIGGEST 6 A SIDE TOURNAMENT IN THE WORLD
THE whole of Southport will be wishing teams from the town well as they confirmed their place in the biggest 6 a side tournament in the world, which takes place next month, knowing that a good showing could even see them represent their country.

The FREEBETS.CO.UK 6 a side Championships will see over 250 teams will descend on Moor Lane Pavilion, in the shadow of Aston Villa's iconic Villa Park Stadium, on 8 June 2013 and will battle it out to see who is crowned as the best 6 a side football team in the UK.

The tournament – which is run by the United Kingdom Minifootball Association (UKMA) - marks the biggest single one-day 6 a side football tournament anywhere in the world this year and Head Organiser Alex Young admitted that he could not wait for the event to kick off:- "Everything is geared up already... It is going to be a fabulous day and marvelous to see the skills on show."

Including the teams from Southport, over 200 6 a side squads have already confirmed their attendance for the day, from as far south as Cornwall right up to the north of Scotland, with Alex admitting that it showed the truly nationwide appeal of the ever-growing sport, which now – according to recent estimates - sees five million people a week playing regularly:- "More people play small sided football now in the UK than 11 a side and this really is a showpiece event for us all to look forward to."

The event, which has run since 2008 was won by a team from Reading last year, and teams that enter for 2013 event will be competing not only for a trophy worth £5,000, but also any player that impresses could be in line to play for their country, as Alex explains:- "We also hold the license to run the England, Scotland, Wales and Northern Ireland international minifootball teams and any player that catches the eye on the day will be invited to trials which could see them picked to play for their country in international tournaments."

To take advantage of one of the last few remaining places in the tournament, head to:- uk6asidechampionships.com.
St. George's Hall seeks new trustees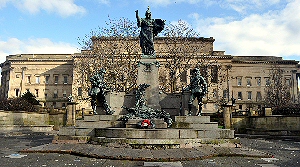 THE St. George's Hall Charitable Trust is looking to recruit 2 new trustees to help raise funds for the Hall's development. The Trust has 2 vacancies on its Board of Trustees and is hoping to find individuals with the right experience who have a genuine desire to help improve the Hall and who would act on a voluntary basis.

Professor Steven Broomhead, Chair of the Trustees, said:- "The Trustees' role is to identify donors who may be prepared to offer funding towards the Hall's continuing development and restoration. We would encourage applications from anyone with an interest in St. George's Hall who think they would be able to assist us in this task. We would be particularly interested to hear from people with experience in the financial, heritage or regeneration sectors."

Anyone seeking further information about how to apply should contact:- Robin Thomaides, Liverpool City Council, Room 220, Municipal Buildings, Dale Street L2 2DHM, or call on:- 0151 225 2405, also you can send an email.