Drug drink drive campaign launched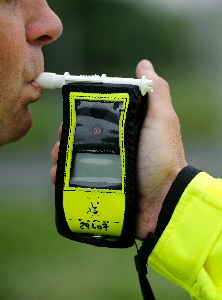 MERSEYSIDE Police launched it's month-long drink and drug drive campaign on 1 June 2012, to reduce the risk posed by motorists who drive 'under the influence'. Officers will be out in force across Merseyside carrying out roadside checks at various times of the day, targeting those drivers they suspect of having drunk or taken drugs. In the campaign last June, 3443 drivers were stopped and breathalysed with 123 drivers being arrested for being 'over the limit' or failing to provide a specimen. 25 impairment tests were carried out and 7 drivers arrested for driving whilst unfit through drugs. This year, Police are hoping to see signs that the road going public are heeding their advice about drink and drug driving.

Chief Inspector John Hogan said:- "The better weather and lighter evenings mean more people decide to visit their 'local' for a few drinks with friends and family. Our advice is - leave the car at home. Even a small amount of alcohol can affect your driving by impairing your judgement and slowing down your reactions. We want people to relax, enjoy the summer and use buses, taxis or designate a driver rather than drive home after a couple of beers and put themselves, their passengers and other road users in jeopardy. Also, home-poured drinks tend to be larger than those served in pubs, leading to a higher level of alcohol consumption and a longer period of time for the alcohol to be eliminated. Many people can still be over the limit the following morning when they drive to work. If in any doubt, use public transport."

During the Christmas 2012 campaign, 2% of drivers were arrested following a breathalyser test. For younger drivers (those aged between 17 to 24 years) it was 4%.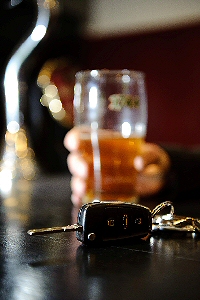 Chief Inspector Hogan added:- "The total number of drivers arrested represents a very small minority of drivers in Merseyside. Nevertheless, its concerning that younger drivers are twice as likely to fail the breathalyser test than any other age group. As well as enforcement, our officers regularly attend at schools and colleges across Merseyside to educate students about alcohol and drugs and to promote the ENGAGE driving scheme."

Merseyside Police have been particularly pro-active when it comes to drug-driving. So far this year, 33 drivers have been arrested after having been unable to satisfactorily complete a drug impairment test and last year 50% of drivers tested were arrested:- 'on suspicion'.
Sgt. Paul Mountford said:- "In Merseyside, we now have over 400 specially trained officers who can spot the signs of drug use/misuse in drivers and gather evidence to remove these drivers from our roads."

Cannabis is the most commonly used drug among those drivers arrested and has a similar effect on driving as alcohol, affecting judgement of speed and distance and causing drowsiness and inattention.
Sgt. Mountford added:- "If we suspect you have taken drugs, or you commit an offence whilst driving or are involved in a collision, then you will be required to spend approximately 15 minutes with the officer, completing an impairment test. It can be done at the roadside or at a Police station, at the officer's discretion. Once arrested, the driver will be examined by a doctor and may then be required to provide a blood or urine specimen."

LIVERPOOL RAIN MAP TO TACKLE FLOODING
A unique wastewater map of Merseyside will help to reduce the risk of sewer flooding at thousands of homes in the region. United Utilities is working with Liverpool City Council to produce a model plotting the route of rain water during heavy downpours. It will enable experts to establish how United Utilities' network of sewer pipes interacts with drainage channels above ground during extreme weather conditions. The project will help the North West water company meet its commitment to being able to effectively dispose of wastewater beyond 2040, when it is anticipated that climate change could lead to more frequent and violent storm conditions. United Utilities is already working to reduce the number of homes affected by sewer flooding annually from around 22,000 to around 16,000 by 2020. Measures which could help to reduce sewer flooding include the re-introduction of natural green areas such as ponds and soakaways, enabling excess storm water to soak naturally back into the ground. A new sewer network monitoring system is also being piloted which will allow blockages to be identified and cleared before they cause a problem. Steve Fraser, managing director of United Utilities, said:- "Sewer flooding can have a huge impact and be extremely upsetting for those customers it affects. Over the past 12 months, we have begun sharing more knowledge with Local Authorities and the Environment Agency and we are now working with Liverpool City Council to create a unique model of our sewerage network and their local surface water culvert system, which will bring all of this information together for the very 1st time; the aim being to develop more effective solutions to tackle local flooding."

Improvements to services in Liverpool form part of United Utilities' 25 year water and wastewater strategy, outlines of which feature in a consultation document launched called:- 'Playing our part to support the North West'. The potential impact of climate change in the North West, a key issue covered in the document, has already led to the construction of a £125m drinking water pipeline capable of transferring up to 100m litres of water per day between Greater Manchester and Prescot reservoir, Merseyside. Members of the public have until the end of June to have their say on the plans outlined within United Utilities' 25 year strategy. To let United Utilities know what you think about plans for Merseyside and the rest of the North West, send an email or write their feedback to:- Planning for the Future, United Utilities, Haweswater House, Lingley Mere Business Park, Lingley Green Avenue, Great Sankey, Warrington, WA5 3LP.
Grosvenor Hospital Chester removes time limits on aftercare for patients, in unprecedented move for private healthcare
THE Grosvenor Hospital Chester is set to launch a unique service to local patients who require common surgical procedures. For the 1st time, patients choosing to have their care outside of the NHS will have no time limits placed on their aftercare following procedures like hip replacements or hernia repair. The hospital, part of the Nuffield Health Charity, is launching the service in light of recent high profile concerns about patient care, both in the Independent sector and the NHS. Nuffield Health says it is simply making official its ethos of always putting patients 1st. However, the move is significant as currently providers of private healthcare offer only short term guarantees of up to 28 days to patients following surgical procedures. Following the widely publicised problems caused by PIP breast implants, and the recent Government review into bad practices in cosmetic surgery, Nuffield Health hopes the move will reassure patients who have lost faith in the healthcare system. The new initiative also provides assurance and guarantees about treatment and treatment prices, often hidden by clinics offering cut price healthcare, and who provide neither follow up nor assistance should anything go wrong. Ann Brunt, Hospital Director at Nuffield Health Chester, said:- "Our relationship with our patients does not end when they walk out of our hospital. Wherever possible, we will provide follow up advice, treatment and care for as long as our patients may need it. When it became apparent that PIP breast implants were potentially harmful, unlike many other hospitals, we took the immediate step of contacting our patients, offering assessment and removing and replacing implants in those where there was need. As we saw with PIP implants, the NHS does not have the resources to mop up after the private sector when something goes wrong after a month or even a year. We are absolutely confident that the service we offer here in Chester is second to none and because of this we are able to make this guarantee to all patients having surgery in our hospital."

Patricia Lee, Chief Executive of Nuffield Health Hospitals, said:- "We hope we are providing a product which will go some way to empowering patients to make informed decisions about their healthcare while removing some of the stress and uncertainty that visiting hospital naturally causes. People need to be reassured that if they need surgery that it is effective and safe and that the decisions they make are not going to trip them up further down the line because a hospital provider is more interested in taking their money than helping them get well."

The initiative is aimed at self-funding patients who are having traditional elective surgical procedures, including hip and knee replacements, weight loss surgery, cataract surgery and hernia removal.