River Festival set to sail into City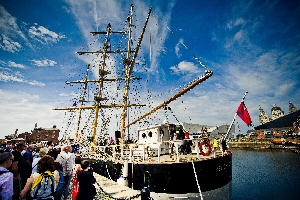 ONE of the biggest maritime festivals in the UK returns to the Liverpool waterfront in June. As part of the Mersey River Festival from Friday, 7 June to Sunday, 9 June 2013, half a dozen Tall Ships will grace the River Mersey, as Liverpool becomes one of the host ports for the Irish Sea Fleet; Maritime Tour 2013. The weekend will not only see ships from Ireland, but also from Denmark, France and Belgium. The waterfront will come alive with aerobatic displays from Russian aircrafts, stunning live street theatre, wake boarders and a canoe polo tournament. And this year sees an international flavour to the weekend as a World Music Stage will be set up at the Pier Head playing authentic African, Indian and Arabic music and dance for all to enjoy.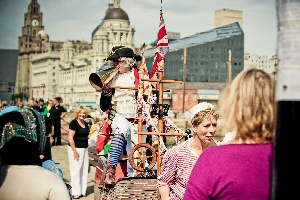 Cabinet member for culture and tourism, Councillor Wendy Simon, said:- "The Mersey River Festival is always hugely popular, attracting hundreds of thousands of people. The River Festival is one of many occasions this year to showcase our historic waterfront to visitors from all over the world. As in previous years there will be something for all the family to enjoy so I would encourage as many people as possible to spend a day or two at the Pier Head, soak up the wonderful atmosphere and celebrate the return of this much loved and popular festival."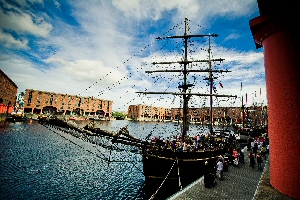 The River Festival will also coincide with Music on the Waterfront, building on the successful partnership with Smooth Radio, established last year. After welcoming 20,000 people to the Pier Head in 2012, Love Live Music returns with a bigger line up than ever - and it's all free. Big names such as Katie Melua, Nell Bryden, Russell Watson, KT Tunstall and local band The Christians will perform. On Sunday, 9 June 2013, the City will host Brouhaha International Carnival, Liverpool Arab Arts Festival and Sights and Sounds of India, bringing a splash of colour and music to the Albert Dock and Pier Head. To see the full programme visit:- itsliverpool.com.

£32m Skills Investment Fund to support creative growth
CREATIVE Skillset's new Skills Investment Fund (SIF) addresses skills gaps and shortages in the growth sectors of film, animation, high-end TV, games and VFX.

Industry co-investment to meet identified priority skills needs will be matched by the Treasury of up to £16m over two years. For every £1 invested by industry Creative Skillset can match £1 from the SIF, leading to a total of £32m.

Creative Skillset is working with all five sectors to identify priority skills areas and ways to address skills gaps and shortages, including a new cross sector employer Challenge Fund, due to be launched later this year.

Each sector will have an advisory skills Council to identify key skills shortages and develop action plans to oversee the collection of the fund and how it is invested.

The SIF will invest in a range of initiatives, from new entrant training to continuous development for professionals already in the industry. These could include bootcamps and apprenticeships, subsidised training schemes, short courses and shadowing and mentoring programmes. This will secure the best new talent into the industries as well as train and develop the existing workforce.

The film, high-end TV and animation sectors will contribute to the SIF through production levies and other co-investment. The games industry will co-invest via a number of schemes, including investing in training for professionals and supporting trainees via a pilot to be launched next month. Creative Skillset is in discussion with the VFX sector to agree the best way forward.

Further details of how industry can co-invest and how individuals can develop their skills and careers will be announced over the next month.
Did you feel the Earthquake?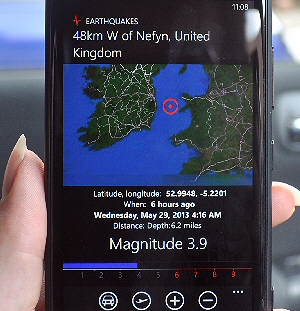 ON May 29 2013, did any of our readers feel a Magnitude 3.9, Earthquake that happened 48km West of Nefyn, Wales, at 3:16.26am. We are interested to know as reports about this shallow earthquake which struck along the coast of Wales and there are reports stating that people in Southport and Blackpool felt it. We would love to know if your dog or cat woke you up as a result of it... Also if you did feel it then please do email our newsroom via:- news24@southportreporter.com and let us know.