Do your bit to help drivers slow down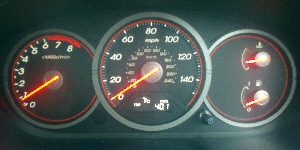 MERSEYSIDE Police are calling on local people to help reduce speeding on the roads. The Community Speedwatch scheme recruits volunteers to monitor motorists' speed using state of the art radar guns. Motorists found to be speeding by the volunteers are sent warning letters that also explain the problems that speeding causes. The volunteers are accompanied by Police officers at all times and are given training before they begin their work. The campaign is being promoted as part of National Volunteers week, which runs from 1 June until 9 June 2013. Chief Inspector Zoe Thornton said:- "We want people to 'team-up' with their local Police and community support officers and make a difference; even if it's just for 1 hour a week. The drivers who are seen speeding will be sent a letter and then a home visit by an officer if they disregard the advice. Neighbourhood Watch schemes have helped to reduce crime in communities and we're hoping that Community Speedwatch will do the same, with residents making their roads safer for themselves, their families and neighbours." If you'd like to find out more about becoming a Community Speedwatch volunteer, go to the Merseyside Police website or contact one of the Police volunteer co-ordinator in your local area below:-

Wirral – Carolyne Hankey – 0151 606 5491

Liverpool – Janet Puzzar (North) – 0151 777 4848
Barbara Yates (South) – 0151 777 5189

Sefton – Kathryn Turner – 0151 777 3606

Knowsley – Lynsey Farrell – 0151 777 6205

St Helens - Lynne Southgate – 0151 777 6027

Did you know that???

► In 2012, 568 people were killed and seriously injured on the roads of Merseyside. There were 20 fatalities.

► To date (January to March) in 2013 there have been 113 killed and seriously injured.

► Excessive and inappropriate speed is a recurring factor in collisions.

► In the past 12 months over 8500 drivers have been detected by Police driving at an excessive speed.

► Merseyside Police offers an increasing number of offenders' educational courses such as speed awareness as an alternative
to prosecution.

► Many residential areas of Merseyside are now subject to a 20 mph speed limit.

BELVOIR LIVERPOOL STRIKES GOLD AGAIN IN NATIONAL LETTINGS AWARDS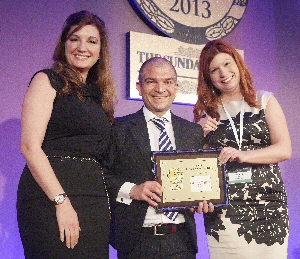 LOCAL property lettings specialist, Belvoir, is celebrating another jubilant award winning run, after striking Gold in the 2013 'Lettings Agency of the Year' awards.

The company, which has offices at Cheapside in Liverpool City Centre, Mill Lane in West Derby Village and Allerton Road in South Liverpool, was named 'Best Lettings Agency Franchise 2013' at a ceremony staged at the Lancaster London Hotel.

Widely regarded as the most prestigious awards scheme of its kind in the property industry, this annual event is run in association with the Sunday Times and The Times, and sponsored by Zoopla.

This latest Gold Award accolade comes hot on the heels of Belvoir also being named:- 'Best Large Lettings Chain' at the Estate and Letting Agent Awards (ESTA's) 2013. The ESTA's are awarded based on feedback from Belvoir customers across its national UK network of 150 offices.

Adam Rastall, who owns Belvoir West Derby, said:- "My team and I are thrilled to be celebrating this latest success. It means a lot when our professionalism and standards of service are recognised by industry experts and our peers, in this way. It's a testament to the way in which we look after our landlord and tenant clients in the Liverpool area and I must thank each and every member of our staff for all their hard work and commitment."

Belvoir's Chief Executive Officer, Dorian Gonsalves, received the trophy from Karren Brady, business entrepreneur and Lord Sugar's aide on TV's 'The Apprentice'.

Dorian said:- "I am extremely proud of Belvoir's achievements in winning this highly prized award. It is the one that everyone in the franchised lettings industry strives for and winning it speaks fathoms about the quality of our brand, our service and our people. Another recent success in the ESTA's, just a couple of weeks ago, was also a very significant milestone for the company, since our success as 'Best Large Lettings Chain' was based purely on feedback from many hundreds of online customer reviews of our specialist service provision. For so many people to have taken the time to comment so positively on our approach to client service is extremely satisfying and rewarding and it is great recognition of the hard work put in by all of our offices."

Paul Rice of Belvoir Liverpool City Centre added:- "Winning awards of this calibre really sets us apart from the competition and goes a long way towards cementing our reputation as the local; and national; lettings agency of choice. To maintain this position we are committed to a philosophy of continuous improvement, excellence and innovation in everything we do - for the benefit of our clients. They are, after all, the main reason behind our success."