PRIMARY SCHOOL CHRISTMAS CELERATIONS.

Report and photographs by Patrick Trollope.

INFANTS from the Formby Woodlands Primary School gave performances of the traditional Christmas message on Wednesday and Thursday 11th and 12th December. Once again relations and friends were enchanted by their wholehearted performances. Everyone had a part; each delivered of their best, from Mary, Joseph and the angels to innkeepers, shepherds, wisemen, stars and villagers plus, a tyrannical Herod and very dutiful soldiers.

All were ably supported by narrators and choir including, behind the scenes, as always a very dedicated team of teachers and helpers.

There was also a School Carol service involving the whole school on the Wednesday evening, in Holy Trinity Church. Such performances are a privilege to see and hear.

This year there was an added poignancy however. Every year there is a collection taken at the School Christmas performances and given to a chosen charity. The recipient this time is a little girl, Natalie Knowles, whose family is well known to Woodlands School. Her mother (Above with Natalie's Sister) spoke with great courage of her daughter's qualities and of her needs, especially for a very expensive (£8,000) piece of equipment which will dramatically improve her quality of life. This appliance is designed to help her sit up and will enable her to interact more fully with those around her.

Woodlands School, parents and friends were delighted to contribute. If you are able to help, or know of anyone else who can, all donations will be gratefully received.
More places for trainee teachers.
A Government Press Release this week said:- "The number of teacher training places will rise by ten per cent next year. There will also be more funding for the Teacher Training Agency's recruitment activities - a rise of one third, or £68m, over the next three years.

By 2005/6 there will be almost 42,000 places. One third more than in 1997/8. These will include 3,000 more college-based training places next year and at least 6,000 places on the Graduate Teacher Programme by 2005/6, up from 3,400 this year.

The extra funding for the Teacher Training Agency will support new incentives targeted at areas where it is difficult to recruit people. There will also be short, intensive courses for prospective specialists in maths, sciences and modern languages. High-achieving university entrants interested in becoming teachers could also apply for studentships, modelled on successful Armed Forces bursary schemes.

School Standards Minister David Miliband said:-

"Our strategy to recruit and retain teachers is now reaping rewards. We have 9,400 more teachers this year than last and we are well on track to exceed the manifesto pledge of 10,000 more teachers by the end of this Parliament. We must continue this drive and build on this success. The goals we have set are challenging but I am confident that, with the help of the TTA, we will be well placed to achieve them.""

For more information about Teaching go to http://www.canteach.gov.uk/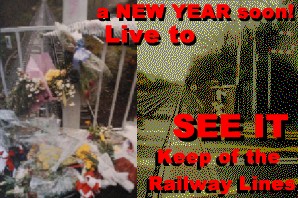 Why not use the Education part of our sponsor site, Southport.GB.Com to have your say?
Have your say about all the local schools, information pages, and pages for current and ex-pupils, free to post and free to sing up.
Click on for Woodlands Primary School forum.