Events success for City
LIVERPOOL'S 2013 events programme has already been hailed a huge success, attracting around 600,000 people.

BOA – which Liverpool led the national commemorations for; was the most attended event so far this year with 300,000 visitors. River Festival and Music on the Waterfront saw 125,000 head to the waterfront, and in its first month of opening, Central Library has welcomed a massive 100,000 visitors.

Retailers and tourist attractions also reported a massive boost in visitor numbers during the events.

BOA - Both Liverpool ONE and City Central BID reported the BOA weekend as their busiest retail days so far in 2013.
BID (which covers areas such as Church Street, Williamson and Clayton Squares) also saw a dramatic rise, recording more than 1 million visitors, compared with 600,000 during the same period in 2012.
Liverpool ONE, which hosted free live music on Chavasse Park as part of the commemorations, saw a 33% increase in footfall.

The Albert Dock saw a 145% increase in visitors over the BOA weekend (more than 100,000 people). Visitors to the Merseyside Maritime Museum more than trebled; welcoming 10,424 people during the Saturday and Sunday. On average the Museum of Liverpool welcomes between 4 to 6,000 visitors. During the Saturday and Sunday there were 15,701 visitors.

River Festival/Music on the Waterfront:- River Festival attracted more than 100,000, and Music on the Waterfront saw 25,000 descend on the Pier Head across the weekend. The Albert Dock reported an 82% increase in footfall; more than 80,000 people. Merseyside Maritime Museum saw 6,195 visitors and 7,692 to the Museum of Liverpool on the Saturday and Sunday.

Albert Dock 25th birthday:- There was a 20% increase in the number of visitors; more than 45,000. Merseyside Maritime Museum saw 4,304 visitors and 7,256 to the Museum of Liverpool on the Saturday and Sunday.

Central Library:- The library saw 17,000 visitors on its first day. This has now increased to 100,000 in the first month. 27,408 items have been issued, nearly 12,000 IT sessions have taken place and 4,284 new members have signed up. Central Library's archives are also proving very popular with 1,610 archives issued and more than 200 enquiries already logged with the team.

In Other Words Festival:- Organised in partnership with Writing on the Wall, this was the City's biggest ever literary festival with more than 350 events, 88 venues, 85 organisations and 72 authors involved. The event attracted 22,000 people.

Mayor of Liverpool Joe Anderson, said:- "It's hard to believe we're only half way through the year and we've already had an enormous number of high calibre events. These latest statistics once again reemphasise the importance of culture and how Liverpool thoroughly deserves its reputation as one of the leading cities when it comes to putting on high-quality, free events. We work closely with partners across the City, and the outcomes really are a win-win situation for everyone. These events will have brought millions into the local economy, supported jobs which is extremely valuable in this current climate, and, importantly, brought a feel-good factor to the City. I want to thank all those responsible for working so hard and making these events such a success - here's to the next 6 months!"

Events still to come in 2013 which are organised by or supported by the City Council include the Liverpool International Music Festival which runs from 18 August 2013, until 22 September 2013, (information and ticket booking at:- limfestival.com), Pride, Brazilica, the Irish Festival, Halloween Lantern Carnival and fireworks at Sefton and Newsham Park on 5 November 2013.
Pam Wilsher, Head of Visitor Economy Development for Liverpool City Region Local Enterprise Partnership (LCR LEP), which encompasses the City Region's official Tourist Board, VisitLiverpool, said:- "Events play an integral part in the success of the destination's Visitor Economy and attract local people and visitors from across the region, country and beyond; which is demonstrated by these encouraging figures. The destination has become well renowned for staging national and international events; and a hugely successful events programme for 2013 continues to further build on this reputation. Visitors not only enjoy the events and fantastic atmosphere they provide, but they also experience the shops, restaurants, bars and hotels; which results in a positive economic impact for Liverpool City Region's Visitor Economy."

Peter Cronin, Director of Development and Marketing for Albert Dock Liverpool, said:- "Battle of the Atlantic, On The Waterfront and Albert Dock's 25th birthday celebrations saw huge crowds enjoying the waterfront animation. We are always proud to work with the City to promote cultural activity, as it brings real return for the Dock businesses and attractions."

Ged Gibbons, Chief Operating Officer for City Central BID, which represents 630 businesses in the retail heart of Liverpool City Center, said:- "Liverpool is fortunate to have a brilliant team of people working behind the scenes to pull together its world class events programme. The benefits of such large scale events like the Mersey River Festival ripple right through the City's economy and also serve to strengthen and promote the City's appeal as an amazing destination to visit and enjoy.''

Donna Howitt, Liverpool ONE Marketing Director, said:- "We are committed to providing a varied experience for our customers and our schedule of events and enlivenment throughout the summer means that there is always something to enjoy. A strong Citywide events programme means that we as a City can work together to provide an outstanding experience for visitors, and as we can see, it's working."

Dr David Fleming, Director of National Museums Liverpool said:- "Events such as The Battle of the Atlantic commemorations mean a lot to the people of Liverpool, and they draw huge crowds to the Waterfront. We're always delighted that the Museum of Liverpool, Merseyside Maritime Museum and International Slavery Museum are part of such commemorations. Liverpool's museums, like the City Council, are part of the fabric of the City, and we must be in tune with what local people think."

Jeremy Roberts, Chairman of the Albert Dock Tenants Business Association, said:- "The first quarter of this year has been record breaking for many of our tenants here at Albert Dock. In its 25th year of regeneration it is positive to see such results at the Dock which will be further boosted by our fantastic summer events programme and the ongoing work with our waterfront partners, making Liverpool the premier tourist destination it is."

Ingeus helps 11,000 people into work in the North West on the Work Programme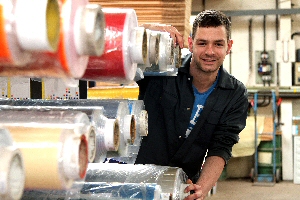 NEW figures from the Department of Work and Pensions show that Ingeus is helping to get thousands of people back to work in the North West.

Commenting on the news, Barry Fletcher, Director of Ingeus in the North West, said:- "We are really proud to have helped over 11,000 thousand people to get jobs across the North West."

Ingeus Job starts in Year 2 of the Work Programme in the North West = 7,157

Ingeus job starts in the North West on the Work programme since it started = 11,370

Case study:-
Robert successfully gains high-flying career at Solarfilm
An unemployed man from Astley Village is reaching new heights with his new job as a film maker. However, 21 year old Robert Headley's role is nothing to do with the big screen.

Robert has finally ended a frustrating 12 months of relentless job-seeking by landing a job with Solarfilm, a Chorley business that manufactures colourful adhesive materials used to decorate model aeroplanes.

Supported by Ingeus, which delivers the government's Work Programme in the North West, Robert was given the job-seeking skills and confidence boost needed by his Ingeus employment adviser. And because Ingeus works with employers to understand their recruitment needs and then provides a range of candidates most suitable for vacancies, Robert knew that, when he was called for an interview, he had a real chance of succeeding. "Over the course of the year, I applied for more than 250 jobs. It was a rollercoaster ride of optimism and disappointment, especially when some companies didn't even acknowledge my CV."
Robert has been appointed by Solarfilm with support from the government's Youth Contract, which incentivises employers to offer job opportunities to people aged between 18 and 24.

"We have employed young people before, but the prospect of sorting through hundreds of application forms is quite daunting when you're also part of the hands-on production team. This time we worked with Ingeus, which took away the time consuming process and provided its services free of charge. Ingeus gave me hope that, somewhere, there was a job for me. At a time when I thought there was no future, they helped me find one." said managing director Andrew Hardman.

Robert says he is thoroughly enjoying his job as a machine operator and a product packer. He's learning new skills all the time and has already earned his place as a valued member of Solarfilm's workforce. "Having a job is so important. As well as earning a wage, I have regained my dignity and self respect, which were starting to ebb away. Ingeus and Solarfilm have helped me restore both."
Local Labour Euro MP disappointed by unambitious EU agriculture agreement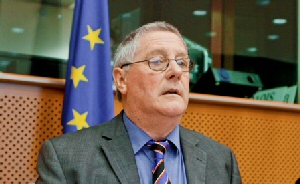 LABOUR'S EU agriculture spokesperson, Brian Simpson MEP, has described an agreement on the future of the Common Agricultural Policy (CAP) as a "serious missed opportunity."

Speaking as the European Parliament's Agriculture Committee decided on a range of funding measures for the next seven years, Mr Simpson welcomed some moves towards reform but added that the majority of the proposals were weak and unambitious. The scope of the agreement was decided by the European Parliament's CAP negotiating team and it will face a final vote by all MEPs in the autumn, once the wider EU budget has been finalised.

Mr Simpson said:- "The European Parliament has been debating the future of CAP for some time now. Labour has always maintained that we need to bring an end to inefficient farming and promote sustainable, competitive models that benefit rural communities as well as the wider public. I am pleased that the new agreement has prioritised the need for greater transparency when it comes to spending on agriculture. This is taxpayers money and they have the right to know how it is spent, so members of the public will be able to find out how much beneficiaries of CAP receive and how they are using the funds. But in addition to greater transparency, Labour also proposed a series of radical reforms to ensure that farming in the UK and EU as a whole is modern, green and fit for the future. Unfortunately, we've seen most of these proposals rejected in favour of the status quo."

Labour believes that the funding allocations proposed in the agreement will undo much of the limited agricultural progress already achieved, and has criticised the UK government for not pushing for more reform when the CAP was discussed in the European Council.

Mr Simpson said:- "We've ended up with an agreement between the European Parliament and national governments that is a real step backwards. Its supporter say there will be more money for environmental measures, but in reality I can see few tangible environmental benefits. Frankly, I agree with the many conservation groups that are calling this agreement a 'green wash'. On top of the limited environmental gains, it is a real shame that there will be even more money spent on production subsidies, or to put it another way - more money wasted on inefficient farming. These are funds that could be much better spent on rural development programmes, to stimulate competitiveness and enhance biodiversity. Labour supported CAP reforms that would have promoted financial efficiency, environmental protection and investment in our prized rural communities, whilst at the same time rewarding good farming practices. Despite a real opportunity for radical change, we've been left with an un-ambitious agreement that fails to fully reform the CAP."