CHARITY SEARCHES FOR UK'S ULTIMATE SEAVIEW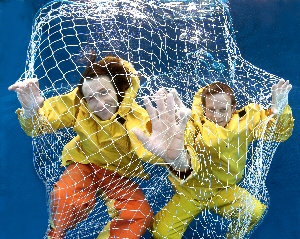 THE search is on to find the best visual portrayal of our nation's enduring connection to the sea. It's part of a new national photography competition was launched a few days back by one of the UK's oldest maritime charities to celebrate Seafarers Awareness Week the runs up to 30 June 2013.

The Shipwrecked Mariners' Society, which provides financial support and information to retired seafarers in need, is encouraging adults and young people to enter the competition which is on the lookout for photos which encapsulate the UK's love and reliance on its coast and seas.

The competition will be judged by an independent panel including marine photographer and TV producer Kate Westaway and the charity's chief executive, Commodore Malcolm Williams.

Running across social media platforms and via the charity's website , participants are being encouraged to send in their pictures of the coast, seafarers and the sea, whether in relation to work, wildlife, seascapes or fun, to celebrate our intimate connection to and reliance on the sea, seafarers and the maritime industry. In addition to images taken specially the charity is also welcoming entries which celebrate favourite seaside memories. For the competition, everything from holiday snaps to photographs of ships are welcome if they have been taken in the UK.

Britain's continuing reliance on the sea is often overlooked, but 95% of all imports and 75% of exports are still transported by sea, with the £56 billion UK maritime sector; more than aerospace and agriculture combined; directly employing over 410,000 people. Between 2012 and 2013 the Shipwrecked Mariners' Society made regular and one-off grants in 2,300 cases of need to retired seafarers and their families amounting to over £1.6 million.

Shipwrecked Mariners' Society Chief Executive, Malcolm Williams, said:- "As an island nation, the UK is still heavily reliant on our seas for work, food and fun. We are looking forward to seeing the different interpretations of the brief which we hope will show the full scope of our continuing connection with the sea and our coasts. Through this campaign marking Seafarers Awareness Week, we aim to raise awareness of all those who dedicate their lives to the seafaring professions and who may need our help in difficult times in their retirement."

Seafarers Awareness Week is an annual campaign coordinated by Seafarers UK; the leading charity for seafarers in need - to raise awareness of Britain's dependence on seafarers and the sea. In 2012 Seafarers UK gave grants of £2.5 million to 67 charities including the Shipwrecked Mariners' Society that help seafarers, their families and dependants, across the Merchant Navy, Fishing Fleets, Royal Navy and Royal Marines.

The deadline for entry is 5pm on Friday, 16 August 2013.

To enter the competition, full terms and conditions and for more information about the work of the Society visit their website or the society's Facebook Page.

Did you see Amy Childs in Liverpool?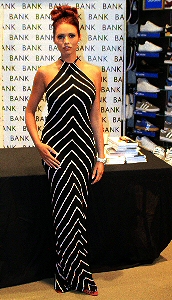 IN Liverpool on 27 June 2013, dedicated fans queued to meet Towie star Amy Childs launching for a signing at BANK in Liverpool 1. she then later headed to Juice FM to talk about her signing. Ian Fairbrother popped over to take a look and snap a few shots for us.