AMELIA LILY TO HEADLINE LIVERPOOL PRIDE 2013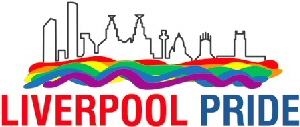 SINGING star Amelia Lily, whose biggest hit 'You Give Me Joy' stormed the charts in September 2012, is to top the bill at Liverpool Pride 2013 when the festival flies back into the City on Saturday 3 August.

Since her X-Factor success, Amelia signed a major record deal with Xenomania/Sony and has since gone on to support Girls Aloud on their nation-wide farewell tour and released three top 40 hits. Her debut album will be released this summer and she will be performing a selection of the highly anticipated songs from it at Liverpool Pride.

Amelia said:- ''It's a pleasure to be asked to be part of Liverpool Pride. I have so many gay friends it makes me proud to be involved in such a good cause and this year it's gonna be bigger and better, roll on 3 August!"

It was also revealed at the launch that the charity Liverpool Pride had been nominated for a National Diversity Award, a great achievement considering that the festival is still only in its fourth year.

Chair of Liverpool Pride Zoran Blackie said:- "We're delighted to have been nominated for a National Diversity Award, it's a testament to the great work that Liverpool Pride and Liverpool as a City has done to move forward with making this fantastic place more inclusive for everyone. Liverpool Pride 2013 is going to be the biggest festival to date and the organisation is proud to continue its work. All of this can't be done without the support of the Merseyside community, who every year come together to help make Pride happen and keep it free, which is truly special"

Guests at the launch, held at Palm Sugar, Liverpool ONE were treated to performances from Killa Sista and MiC Lowry who gave a taste of the talent that will be on stage come 3 August.

The 2013 superhero themed festival line up also includes a bat-cave full of home-grown and UK talent including rock/pop-band My Forever, whose single 'The World Won't Wait' was selected as Radio 1's single of the week in December of last year.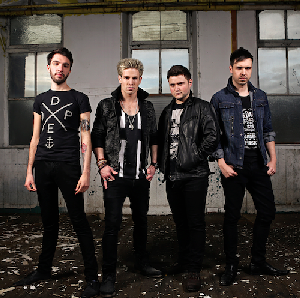 My Forever said:- "We are so excited to be playing Liverpool Pride! Liverpool is one of our favourite cities and the crowds are always up for a great party! We can't wait to hit the stage and put on a great show for one of the biggest events on the Pride calendar!"

Popular performers House of Suarez, Dance Dynamix, Thomas Teago, Adam Lyons and Nikki Bell all make a welcome return to the main stage alongside a wealth of artists who have never been seen before at Pride including powerhouse female duo Killa Sista, dance act Baby D and Doremi Fly who have recorded over 2 albums worth of music and now have a catalogue with a wide variety of genres that include Pop/Pop/Rock/RandB/Soul/Dance/Dubstep and House. There will also be a performance from the cast of the 20th Anniversary Concert of RENT, which will stomp into the Liverpool Echo Arena on 30th November.

Tokyo Track, winners of Liverpool Pride and the Michael Causer Foundation's Out On Stage unsigned act competition will take to the Pier Head Stage to play a selection of their indie/rock tunes. Tokyo Track won the hotly contested chance to perform back in May after several rounds of competition at a number of venues around the City.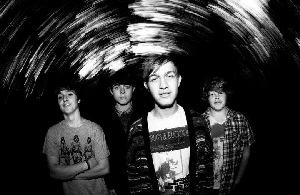 Tokyo Track said:- "Winning the Michael Causer Foundation's competition gave us great pride in what we do. We can only define how we feel as honoured; to be given such an opportunity as being able to play the main stage of the Liverpool Pride Festival is a privilege; doing it in Michael's name, alone, gives us a sense of gratitude and it also offers a big step forward for us as a band."

Rounding up the line up is MiC Lowry, who are harmonising their way to success. These 5 R'n'B boys were one of the runners up in MTV's Brand New Unsigned, a collection of the top 20 artistes to watch out for in 2013 and won the under 19's Rock the House Music competition 2013.

This year's main stage hosts include Geordie Shore's Jay Gardner andFormer Radio City presenter Jay Hynd, as well as Juice FM and Gaydio presenters, who will pop up throughout the day.

Meanwhile, over in the Stanley Street Quarter, Liverpool singers are out in force including performances from Paul Halewood, Rosalie Galvin, Craig Cavanagh, Emma Lousha and Pretty Girl Rock, who are currently taking the UK by storm with their debut single 'Bring It On.' The Stanley Street Quarter stage will be hosted by everyone's favourite Desperate Scousewife Amanda Harrington and man about the gaybourhood Paul St German in addition to a whole host of well-known Liverpool faces.

Amanda Harrington said:- 'I'm so pleased to be involved in Liverpool Pride. 2013 will be the biggest and best Pride event so far and the programme of events of the festival is amazing! Liverpool Pride helps celebrate the positivity of LGBandT life in the City and I'm very proud to take part in this event.'

Liverpool Pride 2013 will take place on Saturday 3 August at Liverpool's iconic pier-head and throughout the Stanley Street Quarter. In addition to this, there will be a weekend of cultural events taking place at some of Liverpool's most influential arts and cultural establishments.

Make sure you check out:- liverpoolpride.co.uk, @LiverpoolPride on Twitter and facebook.com/LiverpoolPrideto have your say and for all of the latest pride news.

Top ticket for new music festival

MORE top artists have been added to the Liverpool International Music Festival (LIMF) line-up. Organisers have revealed all the acts for the Pier Head stage on the Saturday of the bank holiday weekend, which will give music lovers the chance to see 10 artists for just £20.

6 top acts have been added to the Turn Up the Radio event on Saturday, 24 August 2013:-
British girl group Stooshe
X Factor and West End star Diana Vickers
A*M*E who topped the charts earlier this year with her collaboration with Duke Dumont
Indie band The Vamps
Singer songwriter Charlie Brown
Female singer tipped to be the next big thing, Tich
They will join JLS, Little Mix, Union J and Eliza Doolittle, who were announced as part of the line-up earlier this month, in the music extravaganza which will run from around 1pm to 10pm.

All acts will perform a full set.
Liverpool City Council's cabinet member for culture and tourism, Councillor Wendy Simon, said:- "It's great to see the festival celebrating the very best of pop music, giving fans the chance to see chart-toppers at an affordable price – and all in the stunning surroundings of our World Heritage Site. This is the inaugural LIMF, and we've already set the bar high. The Saturday line-up is packed with household names which will have mass appeal. And this is just one element – we're still to announce the full line-up for the Party at the Pier stage on Sunday as well as the full Sefton Park programme, details of the fringe festival and the LIMF Academy – without a doubt Liverpool will be the place to be for music lovers in August and September."

LIMF's music curator, Yaw Owusu, said:- "This festival is focused on three things; celebrating greatness, discovering the new and inspiring the next. We want people to discover the DNA of a global music City and be surprised and inspired by the collection and scope of artists, spaces, events and collaborations in place. We can't wait to unveil the rest of the line-up."

Tickets can be bought online or by calling:- 08448 24 48 24.
Liverpool City Region collective switch saves £76,435 for local residents!
OVER 4,600 people from across the region, joined together in a bid to get a better deal on their energy bills.

During the 2 week switching period, 699 residents switched to a cheaper tariff. Those who switched have benefitted from an average saving of £110 a year. 2 people saved over £1,000 and five others saved over £500.

In total the Liverpool City Region collective switch saved local residents £76,435 on their energy bills.

Scheme switching partner, energyhelpline successfully negotiated several different offers from energy suppliers. Scottish Power, Npower, The Co-operative Energy and Good Energy all made offers, with up to £50 cashback against their energy tariffs.

The offers included a variable tariff; fixed tariffs, quarterly billing, and an offer for customers with prepayment meters. These special offers were available for a limited period from 3 June to 14 June 2013.

The Mayor of Liverpool, Joe Anderson, who leads on low carbon issues for the City Region, said:- "It's great that we've been able to put so much money back into the pockets of local residents. It shows that by working together in this way, we can make a difference. Those who didn't register for the collective switch have not missed out. We're going to run another collective switch later in the year and we hope even more people will get involved and see how much they could save on their energy bills."

Organisers, Energy Projects Plus, along with partners Halton Council, Knowsley Council, Liverpool City Council, Sefton Council and Wirral Council are planning another collective switch, due to take place in early Autumn.

Those interested in taking part in the next Liverpool City Region Collective Switch can register their details on:- LCRenergyswitch.co.uk or call Energy Projects Plus on freephone:- 0800 043 0151.
Formby inspires others to 'sing the changes'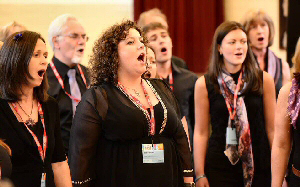 2 choirs from Formby High School, in Merseyside, made a huge impact at the 4th Sunday Times Festival of Education at Wellington College in Berkshire last weekend.

Mundo Afrika is an award winning choir of students from Years 8 to 12, who specialise in acappella world music, dance and drumming. These talented performers are actively engaged in a range of outreach workshops as 'young singing leaders' as part of the school's specialist performing arts college programme.

G:Force Gospel Choir is an exciting, 75 strong community choir made up of students, staff, parents, alumni, friends and colleagues from local schools in the Formby area. It was formed as a result of the school's involvement in the national 'Sing Up' campaign and has gone from strength to strength over the past 4 years.

Mr Cook is an Assistant Headteacher at Formby High School, he oversees data and curriculum but joined the school on Freshfield Road in 1998 as head of music before going on the lead the specialist performing arts college programme until last year.

He is an Advanced Skills Teacher for music and a nationally acclaimed music education practitioner and is Musical Director of the G:Force Gospel Choir and Mundo Afrika. He was invited to speak at the festival on Saturday, 22 June 2013, showcasing the good practice at Formby High School in embedding singing across the curriculum and creating a successful singing community. His speech incorporated a spirited performance by 'Mundo Afrika,' followed by a show-stopping turn by G:Force.

Mr Cook said:- "This was a great opportunity to showcase our singing culture within school and our successful musical relationship with the local community. We hope that our performance will inspire other educators to consider doing something similar. These opportunities are invaluable to the comprehensive music education of our students and testament to the dedication, enthusiasm and commitment of all involved."

The Festival is now the largest education event in Britain, with over 2000 delegates attending over the festival over two days. Michael Gove MP and Ofsted Chief Michael Wilshaw featured on the same bill as Johnny Ball, Katie Price and Russell Kane.