NSPCC launches helpline for girls in danger of female genital mutilation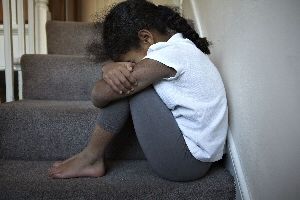 ON Monday 24 June, the NSPCC has launched a helpline to protect UK children from female genital mutilation after discovering that more than 70 women and girls seek treatment every month. The youngest was just 7 years old.

Over 1,700 victims were referred to specialist clinics in the last 2 years. However, the charity believes the true number of victims is even higher as only a tiny fraction come forward for medical help. Those who do are usually adults with maternity problems.

Female genital mutilation is a form of child abuse common to some African, Asian and Middle Eastern communities in the UK. This illegal and life-threatening initiation ritual can leave young victims in agony and with physical and psychological problems that can continue into adulthood.

Carried out in secret and often without anaesthetic it involves the partial or total removal of the external female genital organs. Victims are usually aged between 4 and 10, but some are babies.

Lisa Harker, NSPCC Head of Strategy, said:- "The UK's child victims of female genital mutilation are hidden behind a wall of silence. Like other forms of abuse if female genital mutilation is not exposed it will continue to thrive and more children will suffer. Children who are at risk or victims of female genital mutilation often don't even know it is abusive and harmful because it is done at the request of their family. They are told they are unclean and immoral if they are not 'cut' and that it is in their best interest. There is also a huge pressure within these communities to keep quiet about female genital mutilation, with some people even being threatened with violence if they speak out. This is why we believe a dedicated helpline with specially trained child protection advisors is needed to help overcome the difficulties in protecting children from such a complex and secretive form of abuse."

The free 24 hour helpline on:- 0800 028 3550 at:- fgmhelp@nspcc.org.uk is for anyone concerned that a child's welfare is at risk because of female genital mutilation and are seeking advice, information or support. Though callers' details can remain anonymous, any information that could protect a child from abuse will be passed to the Police or social services.

The NSPCC's child protection experts received training and advice from 'Daughters of Eve' and 'Equality Now' who work with and campaign on behalf of women and girls who have been affected by female genital mutilation**.

Lisa Harker continued:- "We want this helpline to be a safe space for families who are against their daughter having female genital mutilation but feel powerless to stop it. Anyone from these communities can speak to us to get advice and help about female genital mutilation without fear of reprisal. Government, professionals, campaigners and the Police have shown real commitment to protecting victims of female genital mutilation. We hope that this will prove to be the tipping point that will stop this barbaric abuse of children."

The Metropolitan Police force is also supporting the FGM helpline as part of its crime prevention work and has provided training to the NSPCC.

Detective Chief Superintendent Keith Niven of the Sexual Offences, Exploitation, and Child Abuse Command said:- "The Metropolitan Police Service is committed to supporting survivors of FGM and bringing to justice those responsible for committing this horrific crime. This practice cannot be disguised as being part of any culture, it is child abuse and offenders will be relentlessly pursued."

The helpline will also provide support to professionals working with children to carry out their duty to protect them from all forms of child abuse. The charity hopes this advice and support will give them the confidence to take action if they are concerned about a child.

The NSPCC believes teachers and doctors are especially important in helping to protect children from female genital mutilation. Teachers' unique position means they may be the only professionals these children come into contact with. And doctors and other health staff need information and advice about female genital mutilation so they can refer patients for specialist treatment and to report it as child abuse.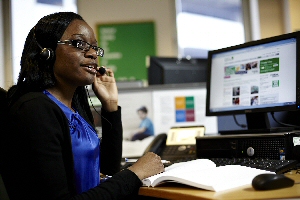 Midwives support NSPCC's new FGM Helpline
Commenting on the launch of the NSPCC's FGM Helpline, the Royal College of Midwives' Professional Policy Advisor Janet Fyle said:- "We are pleased that the NSPCC has collaborated with key stakeholders, including the RCM, to establish this telephone helpline to respond to questions and issues on FGM. We welcome the introduction of a service that provides confidential and independent advice to vulnerable young girls at risk of FGM. FGM is child abuse and we want midwives and other health workers, who are on the frontline of safeguarding and protecting girls and young women, to seek information and advice if they are concerned about a young girl or child."

Crime Prevention Minister Jeremy Browne said:- "We need to ensure victims of Female Genital Mutilation get the support they need and the new NSPCC helpline is a vital step towards eradicating this horrendous crime. It builds on the work we have already undertaken through our violence against women and girls action plan to raise awareness, identify potential victims and prevent this form of child abuse. Our statement against FGM leaflet will now also include the new helpline number. Together we are sending out a strong message - FGM is illegal and we are determined to stamp it out for good."

NORTH WEST FINDING LIFE'S EVERYDAY TASKS OVERWHELMING
EVERYDAY tasks that fall outside the normal 9 to 5 are so overwhelming that 17% of people from the North West are lying awake at night fretting about tasks from paying off their credit cards to booking a doctor's appointment, according to new research released by the Payments Council, the organisation spearheading the new Current Account Switch Service launching this September.

The Life's Long List report, has been put together using research from a Populus study of 2,085 UK adults. It found that 1 in 5 of us in the UK find our daily 'to-do list' so overwhelming that it plays on our mind all the time, and 17% of us in the North West are so worried by our 'life admin' tasks that we lose sleep over them.

Surprisingly, across the UK, it is younger people who are suffering the most. 30% of 18 to 24 year olds; around 1.8m people, almost the entire UK student population; are so concerned by their list that they feel ill and 21% of young people; almost 1.3m people, equivalent of nearly 10 Glastonbury Festivals; admit that they lie awake thinking about the things they are yet to strike off their list.

Overall the research reveals that nearly all of us in North West (97%) have a list of tasks that we never seem to get to the bottom of. Home improvements appear on 63% of our lists followed closely by tackling general de-cluttering (60%) and household chores (58%).

Health concerns are also high on lists in the North West. Just 62% of us want to exercise more regularly, but of more concern is the fact that 23% of us are failing to book and attend doctor's appointments and just 32% keep putting off eye tests.

Social psychologist and life coach Dr Gary Wood, who co-authored the Life's Long List report, explains:- "Today's everyday tasks have a tendency to mount up and appear overbearing if we let them. Stress then triggers our 'fight or flight response'. This distorts our perception of time and limits our sense of the options available to us. We think 'survive' rather than 'thrive'. Instead we need to give ourselves space to sit back and appraise our lists - identifying activities that can be easily tackled and finding a logical way to do so."

Financial planning tasks are not so pressing though. 34% of people from the North West keep intending to save for a rainy day and 29% plan to pay off their credit card bill. Moving bank accounts for a better deal features on 19% of people from the North West's 'to-do lists', a task that will be made easier from September with the launch of a new Current Account Switch Service. This new service aims to increase competition in banking, making it simpler, quicker and hassle-free for customers to switch their current account.

Lack of time is the reason given by most people across the UK for never reaching the end of their 'to-do lists', with 33% claiming there is just not enough time in the day to get on top of everything.

As the number of tasks build up our ability to cope is also compromised. If we had no choice but to start tackling our list tomorrow, 20% of us in the UK think it would take a whole week to complete and a massive 61% think it would take a couple of weeks or more.

Dr Gary Wood's Seven Top Tips for Tackling Life's Long List:-

1. Start with some long, deep breaths – this takes down our stress levels and restores a more balanced perception of time.

2. Consider the benefits of tackling a task and write down your reasons. This will help with motivation. Focus on the attractions rather than the distractions.

3. Approach with a positive mental attitude – we tend to process information more efficiently if we approach it with a 'can-do' attitude.

4. Build confidence by breaking a task down into smaller milestones.

5. Tackle tasks in intensive bursts of activity with breaks in between to keep your cognitive (information processing) abilities at their peak.

6. Balance mental exertion by taking physical exercise (this can be a de-clutter or tidy-up around your home or workplace).

7. Celebrate your successes.

Dr Gary Wood continued:- "When tackling a 'to-do' list it's tempting to focus on the items that 'scream loudest'. These are often the survival, 'just-get-by' items or those that are the most tangible. It's important to break the pattern of focussing on completing 'survival only' items so that we get a broader picture and sense of achievement across all aspects of our lives."

Adrian Kamellard, Chief Executive at the Payments Council said:- "Our 'to-do lists' are longer than ever before, often including actions that can save you money in the long-run, such as changing your mobile phone contract or switching utility company. These tasks often seem complex and time-consuming, so the idea of creating an easier and quicker way to move your bank account was something we have worked hard to deliver with the new Current Account Switch Service. Launching in September this service will make switching current account from one bank or building society to another simple and hassle-free."
Southport economy boosted by conference for leading UK mutual
BENENDEN Health, one of the UK's leading mutual healthcare providers will set up its annual conference in Southport this week bringing with it an estimated boost to the local economy in the region of £200,000. The conference will see over 500 guests visiting the town, including more than 350 delegates who are nominated from benenden health's extensive UK wide branch network. Delegates will be coming together to debate a wide range of issues relating to the organisation at Southport's Theatre and Convention Center on Thursday, 27 June and Friday, 28 June 2013. This year's conference will also welcome special guest speaker, Ashley Brooks, NHS National Patient Champion who will speak on the challenges facing UK patients today. Renė Fraoli, Society Secretary at Benenden Health said:- 'Our annual conference is always a great opportunity for our members to come together to make decisions on the future of the organisation. It also gives them the chance to engage with Benenden Health's management team and get directly involved in how our business is run. Mutuality is the very essence of our organisation and this is why it is vital that we have our members at the core of the decision-making process. In 1905 our founder, Charles Garland had a vision of an organisation based on the principles of mutuality and this spirit still exists as much as ever over 100 years later. We look forward to spending time once again in Southport; having fond memories of our centenary conference in the town back in 2005; and we're glad our presence will have a positive financial benefit to the local economy'.