Care agency seeks nurses to meet demand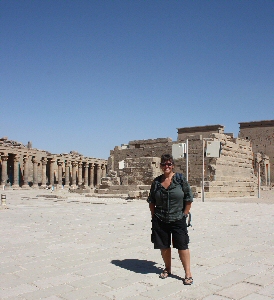 A Merseyside nursing agency has announced a number of vacancies for experienced General Nurses (RGNs) and Mental Health Nurses (RMNs) following an increase in demand for its services.

Jane Lewis Health and Social Care, which has a base in Liverpool, is now looking to increase their pool of nurses for a wide range of both permanent and temporary positions including chemotherapy, cosmetic surgery and practise nurse work.

Managing Director Nick Hodson said:- "Being an agency nurse provides a flexible career path, and many of our employees say that the variety of the work available has helped develop their skill-set and make the most of their talent."

RMN Julie Fay, from St Helens, joined Jane Lewis eight years ago and spends 6 months each year working in hospitals across the region to fund her Egyptian lifestyle.

Julie said:- "The flexibility that comes with agency work has enabled me to live the life that I want. I come back to the UK for 6 months each year and work as many shifts as I can – sometimes up to 60 hours a week! This funds my life in Egypt, whilst allowing me to spend time with family and friends when I'm home - It's the best of both worlds!"

Jane Lewis, which opened a new Liverpool City Center office last month, works with hospitals from across the North West to help nurses gain employment within their speciality sector.

Julie added:- "When it comes to nursing there is no such thing as a 'typical day', the nature of both Psychiatry and Agency work is that it's unpredictable, and that's what I love about it. I work mostly night shifts and have worked in a number of different environments over the past 8 years, such as managing an independent hospital, AandE liaison, adolescent PICU, adult PICU and drug and alcohol services to name a few. Contracts can be anything from 4 months to one year, plus there are always opportunities to pick up some extra shifts every now and again."

Established in 1987, Jane Lewis Health and Social Care offers jobs in nursing, social work and occupational health, as well as care assistant roles.

For more information about Jane Lewis and the services they provide, visit:- janelewis.co.uk.

Call for volunteers to support older people in hospital
SOUTHPORT and Ormskirk Hospital NHS Trust and Royal Voluntary Services are working in partnership to develop a service at Southport and Ormskirk hospitals aimed at improving the well-being of older patients during their stay.

This integrated approach between health and social care will focus on the needs of older patients with long-term conditions including dementia.

To provide this service, we are looking for volunteers who will be part of the on-ward team complimenting patient care at the hospital.

The help and support provided by volunteers will include befriending, diversion therapy, companionship, reading and techniques to stimulate the patient's appetite, and improve social activity.

Liz Yates, Director of Nursing and Quality, said:- "We are thrilled the Royal Voluntary Service has chosen to support patients in this way and I know there will be many local people who want to get involved. This is an opportunity for anyone who wants to make a difference to the lives of people in need while enjoying the personal satisfaction and reward volunteering can bring."

Volunteers will be needed over a seven day period between 10am and 9pm, and are asked to give a minimum of 2 hours on the day they attend.

Everyone will receive full NHS mandatory training alongside specific dementia training and successful applicants will be subject to an enhanced Disclosure and Barring Service check.

For further information about this opportunity, please contact Erika O'Shea on:- 01704 705 156. Email or visit:- royalvoluntaryservice.org.uk.
Formby student published in international journal
6th Former Jonathan Sheridan undertook a Nuffield Trust science placement at the Liverpool School of Tropical Medicine (LSTM) last summer.

He worked with Professor Stephen Gordon and his team in the Respiratory and Immunological Department for 6 weeks assisting with a number of projects and investigations.

A review paper co-authored by Jonathan whilst he was at the LSTM has recently been published in the African Journal of Respiratory Medicine!

Jonathan is studying A Level Biology, Chemistry and Biology at Formby High School and is hoping to study natural sciences at degree level in London. He said:- "It was an exhilarating experience and it opened my eyes to research science."

Science is one of Formby High School's subject specialism's, to find out more please visit:- formby.sefton.sch.uk.