Davies continues fight for e-cigarette users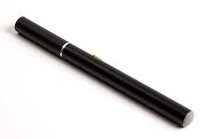 NORTH West Lib Dem MEP Chris Davies has vowed to continue to campaign for e-cigarette users after a key European Parliament committee voted to restrict e-cigs.

MEPs voted in committee to treat e-cigarettes as medicines, reducing their availability compared to tobacco and putting big new costs on users.

E-cigarettes work by vaporising nicotine that is then inhaled, providing nicotine addicts with their 'hit' without many of the carcinogens and second hand smoke produced by conventional cigarettes.

Many smokers have instead become 'vapers' and claim it has helped them become healthier.

The issue will now be the subject of a vote by the full European Parliament in the autumn.

Speaking after the vote Davies said:- "In an ideal world no-one would be addicted to nicotine but we don't live in an ideal world and it is better to vape than to smoke. E-cigs are a potential game changer in the fight against tobacco because smokers find them enjoyable to use. They can help people break their addiction in a way that conventional nicotine replacement therapies will never do. They could save millions of lives."

Liberal Democrat MEPs were joined by the Conservatives and UKIP to vote against the new restrictions but Labour MEPs voted to reduce e-cigarette use.

Davies commented:- "I have been contacted by hundreds of constituents who have had their lives improved by e-cigarettes. Labour MEPs may think they are protecting people from themselves but restricting e-cigarettes will only hurt vapers and their families as they turn back to tobacco. We now have only a few weeks to change minds and try and win the vote in the full Parliament."

Speaking after the announcement, Fraser Cropper, Chief Executive Officer of Totally Wicked said:- "Do policy makers really want to protect an industry that kills 700,000 people at the expense of a market-based, consumer-led public health revolution that has the potential to save millions of lives? Let us not hide from the stark facts, because that is exactly what they have done today. If today's vote had truly been about public health then MEPs would have voted to ban tobacco cigarettes. If policy makers are unwilling to ban tobacco cigarettes then they have a moral obligation to ensure that any regulatory regime they introduce to regulate e-cigarettes, a recognised safer alternative to tobacco cigarettes, continues to allow them to be sold freely and in a way that is attractive to existing tobacco cigarette smokers.Today MEPs shirked their moral responsibility. Mrs McAvan and all those MEPs that have failed their constituentsby supporting fallaciously misrepresented facts, knowingly purveyed to drive through this obvious 'ends driven' regulation, must now take full accountability for their actions The question must be asked: Why do policy makers want to intervene to prevent or obstruct a smoker having access to products that could potentially save his or her life? Every barrier placed in the way of e-cigarettes has significant health consequences. Shame on them."

What are your views on this topic are your for or against? Email our news room via:- news24@southportreporter.com and let us know what you really think!
NORTHERN RAIL WINS ECO INNOVATION AWARD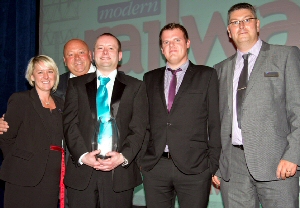 NORTHERN Rail has reiterated its commitment to sustainability by scooping the 'Environment' title at this year's Rail Industry Innovation Awards. The award is the result of the rail operator's commitment to conserving water at its train wash plants and for making a real difference in reducing its water consumption activities at its four depots across the north of England. By investing in more efficient brushes, environmentally friendlier chemicals and a more concentrated water application, Northern now produces better cleaning results and has reduced its water consumption by between 50% and 70%. Stuart Draper, Director of Engineering for Northern Rail, comments:- "This award recognises our commitment to sustainability and acknowledges the success of this project, which was focussed on improving the cleanliness of our trains whilst also improving our impact on the environment."
MEP welcomes Tory move on crime
EU measures to fight crime have won the support of Conservative ministers after months of negotiations with Liberal Democrats. 35 EU laws regarded by Police chiefs as vital are set to stay, including the European Arrest Warrant. MEP Chris Davies has welcomed the decision that he claims will make it harder for Britain to fall prey to cross-border criminals. He said:- "The EU exists to help us fix problems we share in common, and few are more important than fighting crime. I'm glad that Conservative ministers have finally accepted that to withdraw from these measures would leave us weaker and more vulnerable. Criminal gangs do not stop at our borders. To deal with drug-trafficking, people-smuggling and child abuse effectively we need EU measures that promote cooperation and the sharing of information." The European Treaty gives the UK has the option of pulling out of EU crime fighting laws by next year. The Association of Chief Police Officers has warned against the idea, and has had strong support from Liberal Democrat ministers. Following coalition negotiations, Home Secretary Theresa May has announced that the government will accept the 35 measures regarded as most vital. Calls from the UK Independence Party to scrap the laws were condemned in strong terms by Chris Davies. He said:- "UKIP should decide whether it is on the side of decent people or of murderers, people traffickers, paedophiles and terrorists. Within the past few days one of Britain's most wanted men, drug trafficker Mark Lilley, was captured at his villa in Malaga in a joint operation by Spanish and British Police. Those who call for Britain to leave the EU should grow up and accept that there are common problems we face that need shared European solutions."

City LEADERS URGE YOUNG PROFESSIONALS TO 'ACCELERATE' THEIR GROWTH
Report by Kai Graf von Pahlen, LLM. Photos by Gregory Lawson.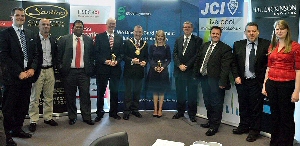 LIVERPOOL'S young business talent was urged to join the race to step up their enterprise ambition at a special summit event held as part of Accelerate 2013, the business festival dedicated to the UK's high growth firms recently held in Liverpool.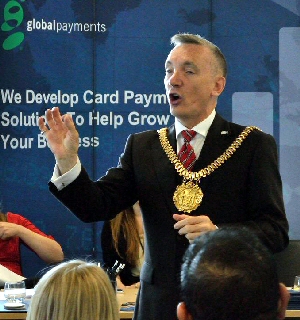 Leading representatives from business and politics, including David Wareing, Senior Partner at Hill Dickinson, Cllr Nick Small and the Lord Mayor of Liverpool and businessman, Gary Millar, spoke at the event, held on the 26 June 2013, at No 1 St Paul's Square.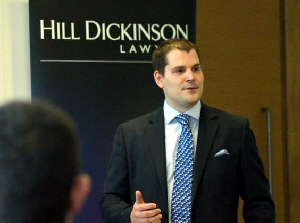 Event organisers, JCI Liverpool, part of Junior Chamber International, were keen to develop initiatives around Accelerate 2013, a follow up to last year's Global Entrepreneurship Congress.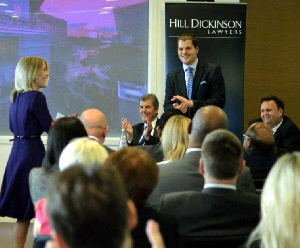 JCI Liverpool created a diverse programme of activity to inspire the business leaders of tomorrow. President of JCI Liverpool, Kai Graf von Pahlen said:- "This event has given young entrepreneurs the opportunity to take their business goals to the next level. We had a dynamic range of speakers who encouraged delegates to develop strategies for growth. Delegates explored how to unlock their potential by addressing training needs, managing stress, boosting their business performance through social media and making the most of the opportunities the UK has to offer, like the International Festival for Business 2014 (IFB2014) taking place here in Liverpool in June and July 2014."
Ian McCarthy, IFB2014 Festival Director headlined the event, he said:- "It is vital that business people of all ages are equipped with the tools they need to accelerate their business growth and realise their ambition. Accelerate 2013 acted as an effective launch pad for IFB2014 and I have been urging Accelerate 2013 delegates to capitalise on the incredible opportunity that the festival presents. It will open the doors to global opportunities and I want young entrepreneurs to take full advantage of this."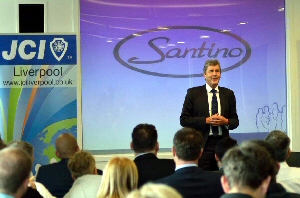 David Wareing believed the format of the event particularly appealed to the audience. He said:- "Members of JCI Liverpool were teamed with a selection of Liverpool's business leaders to deliver presentations addressing the event's themes. This proved to be an excellent way to engage and empower young businesses. The feedback we have had has been resoundingly positive and has really made the delegates think about business growth in a new light."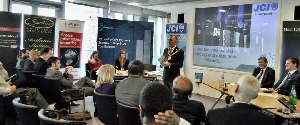 The official sponsors for the event were Hill Dickinson, Global Payments, Santino Restaurant and Ichi Noodle Restaurant. Other business professionals who took an active role in JCI Liverpool's event included:-

► John Haynes, Founder of the International Coaching Academy.

► Michelle Fellowes, Founder of Ambitious Change.

► Dr Harish Chandra, founder of CIS (Center for Inner Sciences).

► Kartik Rajput, Business Specialist at HSBC.

► Patrick Trollope, Founder of the Mersey Reporter Group.

► Philip Perera, Founder of the Teabox Company.

► Peter Sharpe, Bid Manager at Tender Management.

For more information on the event and JCI Liverpool visit:- jciliverpool.co.uk.