Crackdown on North West holiday industry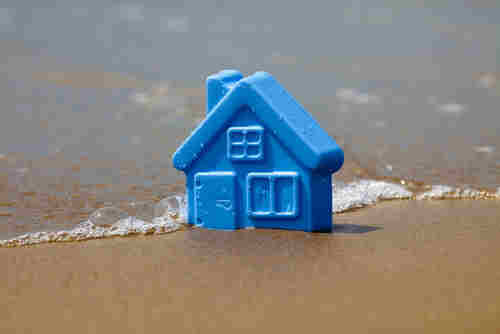 A taskforce tackling tax dodgers in the holiday industry in Blackpool and the Lake District has been launched by HM Revenue and Customs (HMRC). HMRC says that the taskforce will recover £3 million. David Gauke, the Exchequer Secretary to the Treasury, said:- "We are determined to support hardworking people who want to get on in this industry and every other. However, the people being targeted by this taskforce have no intention of playing by the rules. The Government has made it clear that we will not tolerate tax evasion and we have provided HMRC with the resources to crack down on those who break the rules."

HMRC has collected more than £80 million as a result of taskforces launched since 2011 to 12. It expects to bring in over £90 million per year from taskforces launched over the next 3 years.

HMRC's Jennie Granger, Director General Enforcement and Compliance, said:- "Our message is clear; if you seek to evade tax or defraud the tax system, HMRC can and will track you down. You will face not only a heavy fine, but possibly a criminal prosecution as well."

Taskforces tackling tax evasion in the holiday industry in North Wales, South West of England and South Wales, restaurants in East of England, road hauliers in the Midlands, and the fishing industry in Scotland were also launched.

Taskforces are specialist teams that undertake intensive bursts of activity in specific high-risk trade sectors and locations in the UK. The teams visit traders to examine their records and carry out other investigations.

If you know anyone who is evading their taxes, you can tell HMRC via the Tax Evasion Hotline by phone, on:- 0800 788 887, by email or by post.
Appeal for wanted Skelmersdale man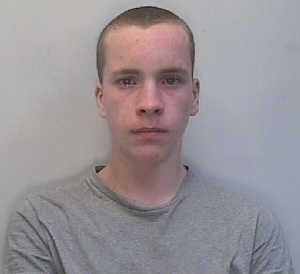 POLICE on Merseyside are appealing for information to try and trace a man that officers are looking to speak to in connection with an assault in Skelmersdale at the weekend. Stephen Birch, 21 who is from Skelmersdale is wanted for questioning after a 28 year old man was seriously assaulted in the town in the early hours of Sunday, 30 June 2013. He is known to have connections to the Skelmersdale, Merseyside and Cumbria areas and so we would appeal to people across all of those areas to be vigilant and to report any sightings. A Police spokesperson said:- "We would appeal to anyone who may have seen Stephen or may know where he is to contact us. If anyone recognises the description given and thinks they may have information that could assist the investigation then I would ask them to contact us." Birch is described as white, of stocky build, around 5 feet eight inches tall with blue eyes and short light brown hair. Anybody with any information can contact Police on:- 101 or Crimestoppers anonymously on:- 0800 555 111 or online. No personal details are taken, information is not traced or recorded and you will not go to court. You can now receive free crime alerts and advice. Sign up here

7 ARRESTED FOLLOWING MATRIX OPERATION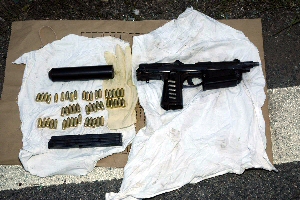 MERSEYSIDE Police Detectives have arrested 7 people and recovered and firearm and ammunition, following an operation by the force's Matrix team. Matrix officers stopped a vehicle at Tarbock Island on Tuesday, 9 July 2013, and recovered a machine pistol, silencer and ammunition. Following this recovery, officers then went on to execute a number of search warrants in the Sefton and Knowsley areas last night, resulting in the arrest of seven people and the recovery of a further silencer. A number of scenes continue to be searched on Wednesday, 10 July 2013.

The following 6 people have been arrested on suspicion of consiracy to supply firearms:-

A 48 year old man from Southport.

A 61 year old man from Southport.

A 67 year old man from Halewood.

A 29 year old man from Prescot.

A 51 year old man from Southport.

A 47 year old woman from Southport.

A further person; a 56 year old woman from the Halewood area has been arrested on suspicion of cultivation of cannabis.

All remain in Police custody for questioning.

Detective Superintendent Chris Green from the Matrix team said:- "Our focus firmly remains on tackling serious and organised crime and this recovery shows that we are committed to taking such weapons off the streets of Merseyside. This is a highly lethal weapon, with the potential to cause serious harm and death. It has now been removed from our streets and can no longer cause harm to our local communities. This recovery should send a strong message out to those involved in this type of criminality, that we are continually working to take guns, and those involved with them, off our streets. I also hope this sends a message to our communities; we will act on all information about gun crime and if anyone has any information, they should contact the Matrix team on:- 0151 777 5687 or Crimestoppers anonymously on:- 0800 555 111."
MEDICATION STOLEN FROM DELIVERY VAN IN THE CRESCENT BOOTLE
MERSEYSIDE Police are warning members of the public to be vigilant after a quantity of prescribed drugs were taken during a burglary in Bootle on Wednesday, 3 July 2013. The drugs were taken from a delivery van outside a chemist in The Crescent around 2.55pm. The medication was contained in 2 red boxes and included 56 x 20mg Sevredol tablets, which are morphine-based painkillers, 3 x 500 ml of Methadone and 56 x 10mg and 5mg of Targinact tablets, which are strong painkillers and 4 x 20mgs of butrans patches, which are also strong painkillers. Merseyside Police would remind members of the public that taking medication that is not prescribed for you could cause serious harm or even prove fatal. The medication would also be particularly harmful if taken by children. If found please call Merseyside Police on:- 101, or take the medication to your nearest Pharmacy or Police Station.
MEDICATION STOLEN FROM DELIVERY VAN IN THE CRESCENT BOOTLE
MERSEYSIDE Police arrested a 37 year old woman, on 9 July 2013, on suspicion of murder following the discovery of a man's body in New Brighton, Wirral. Officers from the force were called to Egremont Promenade at 5.50am after a member of the public found a man aged in his 40s lying in the street with a head injury. Paramedics attended and pronounced the man dead at scene. The area where the man was found was immediately cordoned off and remains sealed for ongoing forensic examination. House-to-house and CCTV enquiries are being carried out by officers in the area and a number of roads remain closed to the public. The circumstances of the man's death are under investigation and a Home Office post mortem will be carried out later to establish a cause of death. The woman remains in police custody at this time. Anyone with information is asked to contact detectives in Wirral on:- 0151 777 2265 or call Crimestoppers on:- 0800 555 111.