"As is, the UK Climate Act is not fit for purpose"
THE UK Climate Act (UKCA) has been deemed unfit for purpose by the Green Party as evidence comes to light that the Met Office used flawed modelling, when advising government on the creation of the UK Climate Act and its carbon emissions budget.

The UK Met Office, in conjunction with the UK Climate Change Committee, prescribed a national emissions control regime for the UK [an 80% emissions cut by 2050] as the UK's 'equitable share' of an international agreement mooted to avoid dangerous rates of Climate Change [a 100% emissions cut globally by 2100].

By their own admission, the Act omits major climate-altering feedback effects such as CO2 and CH4 emissions release and atmospheric concentrations rising from melting permafrost. This omission alone is alarming and by definition renders the UKMO's whole prognosis of 'climate-control' inadequate, unreliable and complacent at best.

Aubrey Meyer, Director of the Global Commons Institute, who devised contraction and convergence as a solution to dangerous climate change said:- "It is alarming that a whole range of these significant and potentially very dangerous feedback effects are still – after 20 years - being entirely omitted from the UKMO's 'climate models'. Moreover, UKMO is now feeding this work into the preparations for the IPCC 5th Assessment due in 2014. A growing danger of emissions from Permafrost melt for example is that human efforts to control human 'budget-emissions' can become overwhelmed by the accelerating release of the non-human 'feedback emissions' that will occur uncontrollably as the planet warms. To continue making these omissions now, aids and abets the cause of climate-deniers, people who have already rightly been accused of crimes against humanity by James Hansen."

Aubrey Meyer recently gave evidence to the Environmental Audit Committee where he outlined the flawed thinking of the UK Met Office.

The Green Party with other Green Parties around the world has advocated the policy framework of Contraction and Convergence [C&C] since 1998. It is widely recognized that the UK Climate Act of 2008 is based on C&C. However, by prescribing contraction by 2100 with convergence by 2050, it asserted rates of C&C that are inadequate and inequitable.

While the C&C Principle is correct, in practice the rates-prescription in UKCA is incapable of generating the international consensus necessary to achieve UNFCCC-compliance. Global emissions contraction must be fast enough to achieve the objective of the UN Framework Convention on Climate Change [UNFCCC] on a precautionary basis [for example 100% contraction by 2050]. Within this, international convergence on equal shares per person must be negotiated to a rate fast enough to satisfy the Convention's Equity Principle by rapidly reconciling the growing gap between over-consumers and under-consumers [for example convergence by 2020 or 2030].

Establishing such an agreement, would free humanity from the international deadlock that has frustrated negotiations for the last 20 years. It would create a new momentum of creativity and common purpose and give future generations better prospects than those they face without it.
Annual Orange Parades return on Merseyside
ON Friday, 12 July 2013, will see the return of the Annual Orange Parades taking place in Liverpool and Southport. This is to celebrate the 323rd Anniversary of the Battle of the Boyne when King William III of Orange was victorious over his rival King James II at the River Boyne in July 1690, which secured the Protestant ascendancy for generations. It was the last time 2 crowned kings of England, Scotland and Ireland faced each other on the battlefield. Various Orange parades will take place from all over Liverpool including Dingle ,Garston, Norris Green and Netherfield Road around 8am on Friday morning. They will make their way to the City Centre and meet at St Georges Hall to board buses to Southport. Around 125Orange lodges will take part accompanied by Pipe, Accordion, Concertina and Flute bands. All playing traditional music. Children will be dressed as King William and his wife Mary. When the parade arrives in Southport, Liverpool members will be joined by members from all over England and some guests from Scotland and Northern Ireland to celebrate the day. Around 3000 marchers will parade through Southport. This is always a carnival atmosphere. The parade will again proceed through the City of Liverpool around 6.30pm usually to huge crowds watching the parade. The parade is always peaceful and enjoyable for all those who take part. There will be some traffic disruption during the morning and evening in the City Centre.

Glamorous Eco girl Sarah Gibbon is set to fly the green flag for Liverpool at Miss Earth National Final.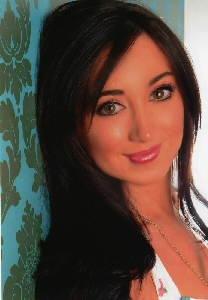 A dream is becoming a reality for 22 year-old, local girl Sarah Gibbons from Aintree, after being selected to take to the stage hoping to go on to become Miss Earth 2013. Sarah has reached the national finals of Miss Earth this August in the magical Ballroom of the world famous Blackpool Tower leading to the selection of this years England representative at the televised world final of Miss Earth.

Miss Earth aims to find a green & glamourous girl to represent the Liverpool region in the Miss Earth finals to promote environmental awareness and animal protection in Aintree.

Sarah is currently studying a Degree in a Zoology said:- "I am so very much looking forward to the Miss Earth final as I have never entered a beauty pageant before and I believe strongly in the message of environmental awareness and have much experience with reconnecting people to the natural world and hope I can make the community of Liverpool proud of me at the Grand Final."
The Grand Final will be held at the world famous Blackpool Tower Ballroom in the UK's most popular seaside town of Blackpool. Girls from all England, Scotland, Wales and Northern Ireland will be vying for the top prize of winning a place to represent their Country at the world finals of Miss Earth, one of the top 3 biggest international beauty events in the world. The winner of Miss Earth will also have the opportunity to work as an Ambassador to environmental protection campaigns worldwide and empower the younger generation to focus on Animal protection and promote environmental awareness for a clean, natural and healthy environment.

Finalists after the final continue the Miss Earth legacy and organise tree planting events and become involved with community charity projects through Girls4Trees giving funds generated through the glittering final of Miss Earth to UK projects, schools and organisations in their hometown.

Sarah is now set with a challenge in her bid to become Miss Earth. She is to help promote a cleaner and healthier environment in her local community, for the chance to walk away "The Eco Green Award winner" and is also set with a challenge to raise funds for Miss Earth's community project 'Girls4Trees', where funds raised from participation in Miss Earth will go to organisations and school's to help fund street clean ups and community projects.

Sarah expressed how excited she is and hopes to win to be able to promote such a campaign through Miss Earth, and hopes to go on to win so she can help transform Liverpool and surrounding areas from the funds raised.

Miss Earth is celebrating it's 13th year of beauty and responsibility as an international televised beauty and award ceremony. Miss Earth is unique in terms of beauty awards across the globe as it has a positive message of promoting environmental and animal protection awareness.

The winner of Miss Earth will receive an impressive prize package, including a once in a lifetime trip to the international final Miss Earth and an enviable prize list to include a stunning collection of Aqua Green Eco Swim each/swimwear made from recycled material and plastic bags, photo shoot, five outfits from Tcharakoura, wardrobe of the Dress Studio glamourous evening gowns to wear at the world final, EarthniCity natural cosmetics, an exclusively Annibee eco bag, a head to toe eco makeover by Puro Hair eco salon and many more fabulous prizes.

After the eventual eco-beauty winner is crowned she will join over 100 country's vying for the chance to become an Ambassador for environmental protection campaigns worldwide with the hope of bringing the Miss Earth 2013 crown home. The current winner is Tereza Fajksova from Czech Republic.

For more information on Miss Earth visit:- missearthgirls.co.uk.