REVITALISING LIVERPOOL'S HISTORIC HIGH STREETS
ENGLISH Heritage sets out the challenges for the historic high street with positive examples of renewal, refurbishment and new development in Liverpool

Liverpool is bringing shoppers back to its high streets by making the most of its historic buildings, a new report from English Heritage explains. The impact on historic town centres of the changing face of retail and shopping habits and difficult economic times has been explored in new research undertaken for English Heritage which is published today. The research was done in an effort to better understand retail and property trends and the implications they may have for historic high streets and town centres over the next few years.

Bold Street and Liverpool One are highlighted as examples of good practice. Bold Street's striking historic buildings are integral to the rejuvenation programme which has brought shoppers and visitors back to this part of the City. The area has evolved over the years and is now a popular location for specialist and independent traders, giving it a distinct identity. Similarly successful, though a very different place with a very different atmosphere, is Liverpool One. Home to more large brands and combining shops with offices and housing, it was Liverpool's largest single building programme for a century, but retained a strong focus on the area's historic character; alongside Bold Street, it has helped put the City back on the retail map whilst creating 5,000 jobs.

The research, undertaken for English Heritage by Allies and Morrison Urban Practitioners, in conjunction with Strutt & Parker and in partnership with the Historic Towns Forum, has identified a series of places across England where innovative approaches have achieved successful outcomes despite a backdrop of testing economic times. These success stories range from imaginative reuses of listed market buildings through to town centre strategies focusing on heritage and local identity, to the successful integration of new buildings in a historic part of town.

Baroness Andrews, Chair of English Heritage said:- "The challenges are not to be underestimated, but English Heritage believes that local authorities that have made the historic environment central to their retail 'offer' can go a long way to creating an attractive and viable high street."

Baroness Andrews continued:- "At a time when people are increasingly looking for more to their shopping trips, these success stories show how investing in historic buildings and careful and imaginative use of street patterns in our historic towns and cities, creates successful 'destinations', places which attract people because they make shopping a much more pleasant and enjoyable experience."

The English Heritage message to Councils and all involved in Town Centre management is:-

► People like visiting and shopping in historic areas. At a time when competitive advantage is ever-more important, a focus on town centre and high street heritage can be an important part of retaining or even creating successful places and 'destinations'.

► Identify and embrace historic character to sensitively sow the seeds of a successful development scheme

► Small scale interventions and strategies (such as many of those in this report) can often prove helpful in addressing current challenges – particularly where they complement each other and create a cumulative effect

► Smaller town centres can create a niche shopping and leisure experience to complement mainstream shopping areas

► Commitment to architectural excellence and town planning is vital

► Focused long term investment, pooling funds from public and private sources where possible is essential

► Adapting existing buildings and fabric can offer an excellent opportunity for new town centre floorspace

► Visitors to town centres are increasingly seeking a strong leisure offer as well as an opportunity to shop.

Other case studies in the North West include:
Darwen - restored buildings in the towns conservation area have brought economic benefits and encouraged local people to take pride in their town.

Bolton – imaginative remodelling of the listed market hall has created modern retail space within the building, while also allowing for public realm improvements in the surrounding area.

Brian Raggett, partner at Stutt and Parker and contributor to the report, said:- "The creation of opportunities that marry the historic features of towns and cities and deliver regeneration are more likely to occur in locations where local authorities help to promote deliverable solutions in attractive retail environments. New developments need to be more imaginative in the way in which existing buildings, including listed properties, are altered and schemes are likely to become smaller in size, around 200,000 to 300,000 sq ft. A greater level of change to the layout of a town's historic fabric may potentially need to be to embraced, following careful consideration and justification, to help secure the benefits of new investment."

English Heritage will share the research and good practice case studies with local authorities, retailers and developers.
The report will challenge those who are doubtful as to what can be achieved and encourage communities to raise their aspirations for the future of their much-loved high streets.

The report can be downloaded from:- english-heritage.org.uk.

LIVERPOOL PRIDE 2013 SHOWCASES THE BEST IN LGBT CINEMA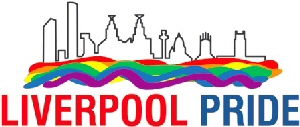 THROUGHOUT July and August, Liverpool Pride will be presenting a collection of unique stories captured on film - ranging from in-depth authentic documentary to comedy from beyond the stars – at venues across Merseyside.

The series begins with a screening of Vito, a new documentary about Vito Russo who brought us all out of the "Celluloid Closet" with his live lecture on what really went on in Hollywood, at The Light cinema in New Brighton. In the aftermath of Stonewall, a newly politicized Vito Russo found his voice as a gay activist criticising the way LGBT people were represented in mainstream media, especially during the AIDS crisis. He's an inspiration and definitely a "superhero" of gay culture. Liverpool Pride will be in The Light bar on the night and there'll be a chance to win a DVD copy of The Celluloid Closet.

Bring out your inner Punk with She Said Boom: The Story of Fifth Column – Toronto's 'Queercore' feminist art band of the 1980's; at FACT (Foundation for Art and Creative Technology) on Wednesday, 24 July 2013. 'Fifth Column' helped turn the music world upside down and this documentary describes the band's influence then and now. The film features interviews from G B Jones, Kathleen Hanna, Bruce La Bruce and Vaginal Davis and, of course, music to make your ears bleed!

This film is followed by a discussion involving panellists from Homotopia, Writing on the Wall, Nerve and Merseyside Women's Movement entitled:- 'When does art become activism? '

Crosby Plaza hosts a screening of 'Five Dances' on Monday, 29 July 2013. Chip, a dancer who is homeless and confused about his sexuality, deals with harshness of life in New York. He gets work in a dance company and as the 'Five Dances' of the title come together, so does Chip's life thanks to friendship and love. This work has a gorgeous visual style and is a must for anyone who loves contemporary dance.

With a change of pace on Tuesday, 30 July 2013, the Crosby Plaza will be showing the uniquely funny 'Co-dependent Lesbian Space Alien Seeks Same'. Loony but great! That's the only way to describe this off-the-wall lesbian comedy with a message of love from another planet. Anyone turning up in their own homemade Lesbian Alien costume wins a prize!

On Wednesday July 31 FACT will be presenting another evening of film and discussion with 'Future My Love'. Maja Borg explores the area between internal emotions and the external world, melding her documentary footage of 95 year old Jacque Fresco and his visionary Venus Project with her own experience of relationship breakup.

The film is followed by a discussion around the topic:- 'When does politics become personal?' Panellists from Homotopia, Writing on the Wall, Nerve and Merseyside Women's Movement will be involved.

At long last on Thursday, 8 August 2013, Liverpool Pride present their most requested film 'Desert Hearts'. Professor Vivian Bell arrives in Nevada for a divorce. As she waits for her papers, she meets seductive Cay Rivers and the 2 women become close. Showing at FACT, from the beautifully realised 1950's setting to the fantastic soundtrack, this is one for the romantics.

'I Want Your Love' – a film banned in Australia due to its sexual content; will be showing at FACT on Thursday, 15 August 2013. Jesse is leaving San Francisco and on his last evening in the City, his friends throw a party. This is an intense and intimate story for the more liberal inhabitants of the UK.

Thursday, 15 August 2013, also sees a second screening at The Light, this time with the subtitled film 'The Journey' tells the story of 2 young women who grow up together in a rural Indian village, where arranged marriage is the only acceptable form of relationship. Kiran, a studious and reserved young woman, is mortified by her growing lesbian desire for the effervescent Delilah. Ashamed and frightened, she agrees to help her neighbour Rajan in his attempts to win Delilah's heart, but Delilah soon discovers Kiran's true feelings. This gentle film won many awards on its original release in 2004, and the new re-mastered version does it proud.

'The Invisibles' by Sébastien Lifshitz (director of Presque Rien) will be shown in French with English subtitles at FACT on Thursday, 22 August 2013. The documentary depicts a joyful celebration of the lives of eleven older LGBT people describing the last seventy years of French attitudes to sexuality. Moving and honest, it will have you cheering by the end.

Lastly, FACT hosts an exclusive preview of a film that takes a true story as its cue; 'Any Day Now'. Set in 1970's America, 2 gay men take in a teenager with Down's syndrome who has been abandoned by his Mother and end up in a fierce legal battle to keep custody of him. This film won the Audience Award in festivals right across America last year and you can see it on Thursday, 29 August 2013.

Joan Burnett, Trustee of Liverpool Pride said:- "This year we have a very diverse group of films from the laugh-out-loud to the poetic and mysterious. With fantastic support from venues like The Light, The Plaza and FACT, we're bringing LGBT film to your doorstep. If you'd like to find out more about how we do this and have a say in the films that get shown then contact me on:- joan.burnett@liverpoolpride.co.uk."

Liverpool Pride's Film Programme is funded by Creative England's Film Culture Fund and UNISON North West. The film programme is part of a wider project called 'Out & About' at the Movies which aims to show films at venues across Merseyside that don't normally show LGBT content and to engage with a group of enthusiastic individuals who want to learn more about LGBT film and help them to get films shown in their area. The project involves a series of workshops about the history and diversity of LGBT which will result in a resource website put together by the participants that will help people find out more about LGBT film from around the world.