Vulnerable people given a helping hand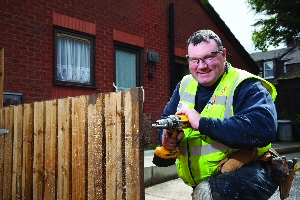 HUNDREDS of Liverpool pensioners and disabled people will be safer, healthier and more secure in their homes, thanks to a new Handy Persons project.

Liverpool City Council is teaming-up with Riverside Housing and Housing Maintenance Solutions (HMS) (a wholly owned subsidiary of Liverpool Mutual Homes) for the scheme. It will put a team of DIY professionals at the beck and call of over 65s and those with a disability.

The City Council has awarded Riverside and HMS a grant of £250,000 to deliver the pilot scheme. It means residents will be able to call a dedicated hotline and request a visit from a handyperson to carry out tasks; at a subsidised rate of £15 per hour, plus materials - such as:-

► Fitting locks, spyholes and door chains.
► Replacing light bulbs, electric fuses and plugs.
► Installing grab rails.
► Fitting doorbells and smoke alarms.
► Assembling flat pack furniture.
► Unblocking sinks.
► One-off garden clean-ups.

The scheme aims to improve the health, wellbeing and quality of life of vulnerable people, helping them maintain their independence in their own home and cutting hospital admissions.

Liverpool City Council's Cabinet Member for Housing, Councillor Ann O'Byrne, said:- "It's so, so important that older residents and vulnerable people can live safely and independently in their homes for as long as possible; and we're determined to do everything we can to support them. The new Handy Persons scheme will provide a real lifeline for residents who need it most. It will give them access to an affordable, speedy and trustworthy means of carrying out those often small but vital household tasks which can make such a difference to the quality of people's lives."

An apprenticeship scheme will form part of the Handypersons service, with Liverpool Community College providing a pool of apprentices – including plumbers, electricians and joiners - to support HMS and Riverside and develop their own skills. As well as being given vital training and experience, the apprentices will also be supported in gaining permanent employment through the scheme.

Liverpool's Mayoral Lead for Older People, Councillor Gerard Woodhouse, said:- "I spend a lot of time talking to older people about the challenges they face in living independently, and I know that it's often the small jobs that can cause them the biggest problems. That's why I'm so pleased that this service is being made available for them. Having a reliable handy person on-call is going to be a real help to many, many older residents, as well as those with disabilities. I'm looking forward to the scheme getting underway."

Paul Booth, Riverside's Regeneration Manager said:- "We are looking forward to working with the City Council to deliver this vitally important service for older residents and those with disabilities in Liverpool. Our service will help people retain the greatest possible control of their lives by completing a range of tasks to the highest standards. Our highly skilled Handy Persons and dedicated team are ready to provide a tailored approach for each client – to remove the stress and worry of getting small jobs completed around the home."

Managing Director at Housing Maintenance Solutions, Paul Worthington, said:- "The scheme will allow residents to benefit from using regulated and highly trained trades people at a fraction of the cost. Furthermore, people can feel safe about letting our staff into their homes and have confidence the work will meet the highest standards with a minimum of disruption. The college partnership means more people in the community will benefit too and it will give them an insight into the work HMS carries out. And if they enjoy it, they can apply to our apprenticeship programme and develop their careers."

The Liverpool City Council Handy Persons scheme officially launches this week.

Charity begins at the Town Hall
MONEYBOXES designed by the new Lord Mayor of Liverpool are going on sale this week as one of a number of unique ways to raise money for charity.

Local residents and visitors to the City are being asked to support the Lord Mayor's homelessness charity work by buying one of the three brightly coloured house shaped moneyboxes.

By purchasing a 'City of Liverpool' Money Bank; £5 each in either transparent red, blue or white; members of the public will not only be donating to the Lord Mayor's charities, but will also have their own way of saving for a rainy day. Pop into Liverpool's Town Hall and pick on up.

It is just one of a number of exciting ideas being driven by the Lord Mayor's new Charity Fundraising Committee, chaired by the Lord Mayor's Consort, Steve Macfarlane.

Steve Macfarlane said:- "We've got a fantastic team of dedicated professionals who between them have already raised several million for other charities and good causes. This is going to be an exciting year and we wanted to offer something that people could keep and that would be unique to the current Lord Mayor's year. We have some fantastic events planned and interesting ideas to build on and the team have already helped make a big difference to what we can do together. We are sure that the very generous people of Liverpool will be there to support all that we do over the next 12 months."

Another scheme is the Lord Mayor's '1000 Club', in which 1000 large companies and organisations are being approached by the committee to consider donating £1000 either as a one-off donation or spread over the course of a year. And, for the first time ever, people can donate by text message. Simply text the words donation LMAY followed by the amount to 70070. So if you want to give £10 you would type donation LMAY13 £10 and send it to 70070.

Lord Mayor of Liverpool, Councillor Gary Millar, added:- "I have set a significant target for my charity for the next 12 months and recognise we need to be doing something entrepreneurial and exciting. That's why I love the idea of the moneyboxes, I think it's a great and fun way to start raising money for some very worthy causes. For this year I want to raise funds to tackle cancer and homelessness; to support vulnerable, special educational needs and disabled children; and to create a safe haven for LGBT youth. My nominated charities are all doing fantastic work in this City and as I've already been involved in what they do I wanted to use my term as Lord Mayor to help them make a real difference. This amazing committee will do a great job and I know our fundraising is in the best hands."

The committee, made up of 14 members; including one from each of the chosen charities - has also set plans in motion for several major events, one of which will be the annual Lord Mayor's Ball.

The full list of charity committee members is:-
1. Steve Macfarlane, Chair (Lord Mayor's Consort).
2. Lyn Staunton - Variety, the Children's Charity.
3. Ruth McCaughley - The Whitechapel Centre.
4. Danny Kilbride - Michael Causer Foundation.
5. Rebecca Grimes - Linda McCartney Centre & R Charity.
6. Clare Bevan - LCVS.
7. Stuart Fitzgerald - Buy Liverpool Savers & Entrepreneur.
8. Sylvia Lewis - Professional Fundraiser.
9. Jayne Moore - Moore PR & Media.
10. Maxine Shiselle - Artist & Fundraiser.
11. Maureen Walsh - Radio Broadcaster.
12. Colin Ling - Chairman, Chinese Wellbeing.
13. Margaret Harry - Fundraiser & Businesswoman (House Spa).
14. Chris Shirling-Rooke - Founder & Chair of Positivity Club/Commercial Director of Mersey Maritime.
Councillor Tony Crabtree now holding regular surgeries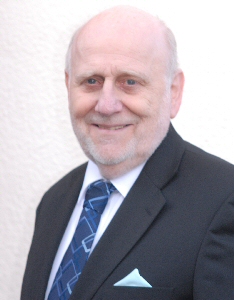 THE Cambridge Ward Conservative Councillor Tony Crabtree will be holding a surgery on the 2nd Friday of each month at the Crema Café from 2:00pm to 3:00pm. The next Surgeries will take place on Friday, 12 July 2013, from 2:00pm to 3:00pm. The Crema Café is located at 48 Park Road; this is part of Hesketh Park Shops on the corner of Queens Road and Park Road, Southport. Tony will be there to meet you and discuss any Council problems you may have. No appointment necessary - just pop in. If you prefer, Tony will make arrangements for a home visit and can be contacted by via calling him on:- (01704) 506 505, or sending him an email:- tony@dolphinman.co.uk.