Images released after suitcase stolen from station – Wigan

BRITISH Transport Police (BTP) officers are asking for the public's help after a member of staff's luggage was stolen from Wigan North Western station.​

The theft took place shortly before 3pm on Thursday, 27 June 2013, and officers have now isolated a number of images of a man and a woman they want to speak to in relation to the incident.

PC Dan Armstrong, investigating, explained:- "A man and woman entered the station together and made their way to the customer service desk on platform four of the station. The victim was in the customer service office and had left his trolley case just outside the entrance. The man entered the office and asked a question while the woman remained outside. Shortly after the man left the office, the victim realised his bag was missing."

The case contained various items including a black 32gb, iPad worth £400.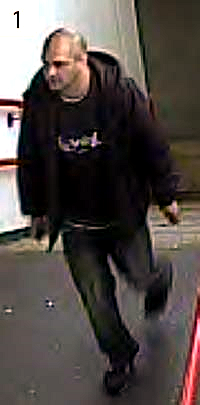 PC Armstrong added:- "This brazen theft took place in the middle of the day with lots of people around and I am confident somebody would have seen something. The man and woman pictured are of particular interest to us as they were at the station at the time and we believe they may have key information so I would urge anyone who recognises them to get in touch."

Anyone with information should contact British Transport Police on Freefone:- 0800 40 50 40 or text:- 61016 quoting B4/NWA of 19/07/2013.
Alternatively, contact the independent charity, Crimestoppers, on:- 0800 555 111.
Protecting your valuables will greatly re​educe the chances of becoming a victim of crime. Here are a few simple tips from British Transport Police to protect yourself and your possessions:-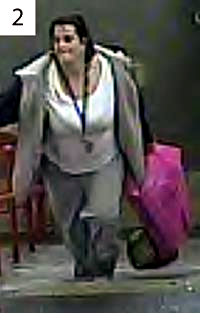 ► Carry wallets, mobiles and other small valuables in a secure inside pocket.

► Carry your handbag in a secure position in front of your body. Keep all fasteners closed and ensure they are facing towards your body.

► When on stations or trains look for CCTV cameras and try to stay within view.

► Register all your electronic equipment at:- immobilise.com.

Police advice for passengers travelling with luggage:-

► Always keep your belongings close by.

► Check your luggage regularly.

► Be extra vigilant when the train stops at a station.

► If you move to another carriage, take your valuables with you; never leave them unattended.

► Report suspicious behaviour to a member of staff or a Police Officer.

► Put a lock on your suitcase, preferably with a code on it, to make it more difficult for the thief to access your belongings.

► Attach a tag to your luggage with your name and address on so that if it is a simple act of mistaken identity, your case can be returned to you.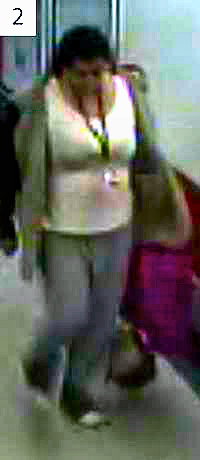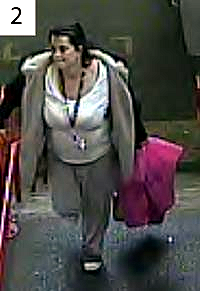 Wanted man James Taylor arrested in Amsterdam
LIVERPOOL fugitive James 'Pancake' Taylor was arrested by Armed Officers on, 22 July 2013, as he left a gym in Amsterdam. Taylor, aged 34, is wanted over an incident in which a man was attacked by 3 men at City Centre restaurant Kimos in October 2010. Joint working between the Serious Organised Crime Agency, Merseyside Police and the Amsterdam Police led to the arrest of Taylor in the Staatsliedenbuurt area. Dave Allen, Head of the Fugitives Unit at SOCA, said:- "Armed officers swooped as he left a gym to cycle home. Taylor had no idea we were on to him. He had been living in a luxury apartment, but now he's in a prison cell awaiting extradition. There is no such place as a safe haven for fugitives on the run. It does not matter where in the world they flee to, SOCA and its partners have the expertise to track them down and bring them back to the UK to face justice." Merseyside Police Detective Superintendent Chris Green, said:- "Merseyside Police has been wanting to speak to James Taylor since 2010, following an incident at Kimos restaurant, Liverpool. We are now working with the Serious Organised Crime Agency and European authorities, so he can be extradited to the UK." Marjolein Smit-Arnold Bik, Head of Criminal Investigation Divison at Amsterdam Police, said:- "The collaboration with our colleagues from the British Police is very good. We have arrested dozens of British fugitives in the past few years. Our message to other fugitives is clear; Amsterdam is not the place to be." A search of Taylor's apartment in De Pijp led to the seizure of a handgun, ammunition and false identity documents. He was also in possession of 2,000 Euros when he was arrested. Anthony Richardson, aged 34, from Liverpool, was jailed for 8 years, 4 months in December 2011 for his involvement in the incident at the restaurant. He had pleaded guilty to wounding with intent to do grievous bodily harm.

O'Meara honoured by Royal Birkdale
Photograph © Getty Images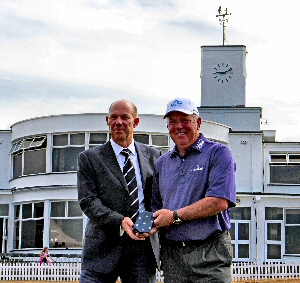 IN tribute to his Open Championship success in 1998, Mark O'Meara was awarded Honorary Membership of Royal Birkdale Golf Club ahead of The Senior Open Championship Presented by Rolex.

The American triumphed across the celebrated Southport links 15 years ago to claim the Claret Jug following a play off with Brian Watts; just months after winning his maiden Major at the Masters Tournament, and this week returns to the North West of England looking to build on an impressive turn in The Open Championship at Muirfield.

O'Meara was 1 of 5 players in The Senior Open field to make the cut in The 142nd Open Championship in East Lothian last week, eventually finishing in a tie for 58th having shared second place after the 1st round following an opening 67.

Now, back at Royal Birkdale looking to win his third title at the venue having also claimed the Lawrence Batley International there in 1987, O'Meara's repeat successes have been recognised by the club.

"It's an unbelievable tribute to be made an Honorary Member of Royal Birkdale. I've obviously had a long career of playing all the different links golf courses and I just have such fond memories of the great moments I've had here. It's my favourite links golf course anywhere in the world. It's a true test of golf. I 1st set eyes on it in 1987 when I won the Lawrence Batley here; in 1991 I came back and played with Ian Baker Finch tied for the lead, but of course The Open Championship that was played here in '98 was a dream come true for me, to hold the Claret Jug right here on the 18th green was really the icing on the cake for me with my career." said the 56 year old North Carolina native.

Despite rainfall softening the course in the days building up to the event, O'Meara still believes that Royal Birkdale will provide as stern a test to the 156 strong Senior Open field as Muirfield did last week.

Mark O'Meara continued:- "It's going to be just as demanding if not even tougher to be honest with you, especially if the wind kicks up. I've played it in really severe conditions before. You just have to be very patient and sometimes par is a very good score. I've had past success here and that helps but it doesn't give you the right to think you're going to go out there and play well. I have to hit good quality shots and drive the ball well this week and hole some putts. If I can do those things then hopefully I'll be able to contend on Sunday."

Royal Birkdale Club Captain Jonathan Seal presented O'Meara with a commemorative tie ahead of the 27th edition of the Senior Open Championship.

He said:- "It is a huge pleasure to extend Honorary Membership to Mark in the way that we have our other previous Open Champions going back to Peter Thomson, Arnold Palmer, Lee Trevino, Johnny Miller, Tom Watson and Ian Baker-Finch. On behalf of all the members of Royal Birkdale, we welcome Mark on board."

O'Meara will launch his title bid at 13.50 on Thursday in the company of defending champion Fred Couples and Senior Open debutant Colin Montgomerie and says the grouping will be one to savour.

He reflected:- "We go way back. I went to Qualifying School and got my touring card with Fred back in 1980 in the fall. We had some cool years. Colin I have a lot of respect for, and played a lot of golf with him."
CLARK PLEASED WITH DECENT LATE NOTICE TEST
Photographs by Mark Robinson/Hatton Promotions.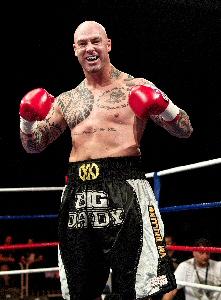 BOXING manager Matt Clark is looking on the bright side of Lucas Browne's fight with Richard Towers falling through. The big punching heavyweights were set to meet, Thursday, 25 July 2013, at the Melbourne Pavilion, but Towers was forced to withdraw as he has been unable to obtain a visa. Tough American Travis "Freight Train" Walker has agreed to step up to the plate, and Clark sees him as an ideal late notice test for his charge. Clark, who also trains Browne, said:- "While I was disappointed that the Towers fight has been cancelled again, I'm delighted that such a top level replacement has been brought in. Travis is well known to Aussie fight fans. He was in a tremendous fight with Alex Leapai and blasted out Kali Meehan. Travis has been in with some top class operators. He's had Tomasz Adamek and Chris Arreola on the deck so it's a great fight for Lucas and I know he's trained hard for the bout." If victorious on Thursday a logical next fight for Browne would be against the aforementioned Leapai. The majority for boxing experts down under see them as number 2 and 2 in the country so a meeting would be a huge draw. But Clark is also keen to state that, despite 2 cancellations, the eagerly anticipated tussle with Towers is far from dead in the water.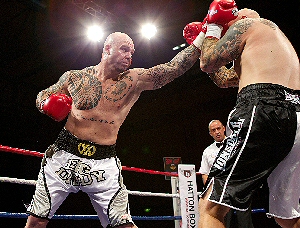 Lucas, himself, said:- "I'm sure Leapai and Browne will meet at some point and it'll be a big bout for Aussie fight fans. The same goes for Richard Towers. If we need to come to England for that fight, we're there. Lucas has a profile that is really growing in the UK and Ireland. You've only got to look at his Twitter. Hopefully those fans get to see him in the flesh again soon. Firstly though, we need to get through Walker. The replacement of Travis Walker is an awesome one and the things that I've been working on will still be able to be used against him. Travis has shown he has power, but also that he comes on strong in the early rounds, so it's up to me to stay firm with my guard and not fall into a brawl with him. I want to box him and show my skills."