Campaign gets tough on drink and drug driving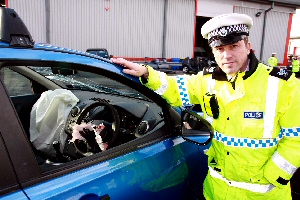 MERSEYSIDE Police has warned drivers that drinking and driving will not be tolerated after a campaign saw an increase in people failing breath tests. A 4 week operation focused on drink and drug driving across the country and 7000 drivers were breathalysed across Merseyside. Over 164 of those tested were either 'over the limit' or failed/ refused to take the test. Last year 3443 were tested and 84 arrested.

Chief Inspector John Hogan, the Head of Roads Policing said:- "These results show our determination to stamp out drink driving in Merseyside... We've conducted more tests than ever, in the mornings and evenings to get our message across to drivers that both we and the road using public of Merseyside will not tolerate this behaviour. It's disappointing that there's been a corresponding increase in the number of drivers who choose to drink and drive and place themselves and other members of the public in danger."

Another concerning feature of the results is the number of younger drivers who are drink driving.

5% of drivers under the age of 25 who were tested failed the breathalyser test, that is double the overall average.

Sgt Paul Mountford from the Roads Policing Department said:- "We know just how important it is to get our messages out to younger drivers. They can sometimes be tempted to take risks and we're working with our partners in the local authorities and Merseyside Fire and Rescue to counter that. We're also involved with the Engage driver training scheme which is aimed at new drivers, giving them the ability to deal safely with a variety of situations. We also do talks in schools and colleges about the impact of speeding and drink driving."

During the drink and drug driving operation, officers carried out 71 impairment tests on drivers who they suspected had been driving under the influence of drugs; that's over twice as many as last year.

11 drivers were arrested following these tests, which include checks on the condition of the driver's pupils and a number of divided attention tests.

Mr Hogan said:- "15.5% of drivers were shown to be under the influence of drugs compared to 21% in last years campaign, despite twice as many drivers being tested this year. We take this issue very seriously and have over 5000 Police Officers and special constables trained to deal with these cases. This result is a reflection of the work that the Force has undertaken and we will remain committed to addressing what is an emerging national issue. The targeted campaign may have ended, but our officers will continue to robustly Police our roads over the Summer. I would ask the public to be aware of the risks of driving and drinking alcohol and to avoid using their cars when going to the pub."

Do you recognise this pair? Police appeal for information after shop burgled; Runcorn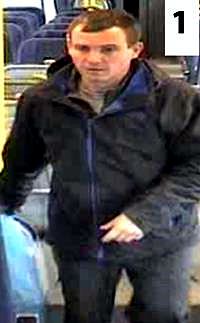 DETECTIVES from British Transport Police (BTP) are appealing for information after money was stolen from a shop at Runcorn station on Thursday, 13 June 2013. As part of their investigation, officers have released images of 2 men they want to speak to in connection with the incident. Detective Constable Dominic Wilcox is investigating. He explained:- "Around 11.40am, 2 men arrived at the station and approached the kiosk in the waiting room area. 1 of the men engaged a member of staff in conversation, whilst the other went into the small office at the other end of the kiosk, where it is thought he took a large amount of cash. The 2 men then left the station and it is believed they took a taxi to the L8 area of Liverpool."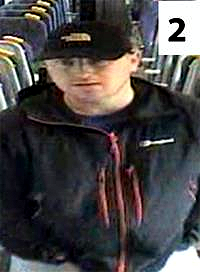 Officers have followed several lines of enquiry, including circulating images on Police intelligence systems, but to no avail. They are now calling on the public's help to identify the men in the images, as they believe they have key information that could assist with their investigation. DC Wilcox added:- "If you recognise the men pictured, or know their whereabouts, then please get in touch." Anyone with information should contact British Transport Police on Freefone:- 0800 40 50 40 or text 61016 quoting:- B2/NWA of 19/07/2013. Alternatively, information can be passed to the independent charity, Crimestoppers, anonymously on:- 0800 555 111.