NORTHERN LAUNCHES CHILDREN'S SAFETY POSTER COMPETITION
NORTHERN Rail is looking for 6 talented young artists aged 14 years and under to help create safety posters highlighting the dangers of slips, trips and falls around its stations. The competition is running throughout the summer holidays giving children the opportunity to design a poster to launch a winter campaign to help reduce customer accidents at a time of year which traditionally see the most number of personal accidents at stations. Gary Stewart, Safety and Assurance Director for Northern comments:- "The change in weather has an impact on conditions at our stations and we would like our customers to take extra care, being aware of potential hazards such as slippy stairs and platforms, trip hazards, allowing extra time for their journey." The 6 competition winners will have their designs made into posters that will be seen by thousands of rail commuters across the North of England, a trip to the printers to see their poster being created, as well as receiving a Northern family rail pass and £50 worth of high street shopping vouchers. Anyone who would like to take part should visit:- northernrail.org/takecare for details; closing date for entries is:- 6 September 2013.
Consultation on licensing policy for Kensington
A PUBLIC consultation has started over proposals which could see changes introduced in the way licences for some premises are considered in a Liverpool neighbourhood. A Cumulative Impact policy (CIP) is being considered for part of Kensington and Fairfield. If agreed it would mean that the Council's Licencing Policy would be amended so there would be a presumption against granting any new licences for off-licenses or shops which wanted to sell alcohol and shops which applied to sell hot food and drink late at night (11pm to 5am). It would also apply to applications to increase the hours of such existing licences or to extend such premises. However it would not apply to on-licences premises such as pubs. This move follows representations made by the Police, ward Councillors and housing organisations about high levels of crime and disorder, public nuisance, street drinking, underage drinking and anti-social behaviour in part of Kensington and Fairfield. It is claimed that this is due partly to the high number of off-licences and late-night refreshment premises the area. Local Councillor Liam Robinson said:- "There is a lot of concern in this neighbourhood about the number of off-licences and premises open later at night for food and drink. It is being proposed that we put limits on any future licences but we need to know what local people think and I would urge them to let their voices be heard on this issue." The consultation questionnaire and supporting information is available on the Council's website. You could send a letter setting out your views addressed to the Licensing Unit at:- Liverpool City Council Trading Standards, Licensing and Enforcement, Community Services Municipal Buildings, Dale Street, Liverpool, L2 2DH or email them, setting out your views. The deadline for the views to be received is 1 November 2013.
Letter to Editor:- "welfare benefit cap"
"THE 2nd phase of the national benefit cap roll-out has now begun, covering those areas which have the highest number of affected households. We know that many families will be anxiously awaiting the start of this change and are understandably worried about the impact it will have on their lives. Recent statistics from the benefit cap pilot show that a staggering 97% of households affected have dependent children, and 74% are lone parents. With the Government estimating that the cap will impact 40,000 households in total, it is the most vulnerable who could be hardest hit. It is more important than ever that anyone affected can access financial support and advice now. We urge anyone who is worried about their situation to carry out a free and easy benefit check on our website. This will help them find out if they will be affected by the cap and whether they or someone in their household may be entitled to any benefits which could exempt them from the cap. The website also features full, up to date information about the cap, and for people that need additional support, there is a tool to help them find an adviser in their local area. With many people struggling to make ends meet, it is more important than ever that everyone accesses the support they may be entitled to." Karen Holmes, Welfare Benefits Specialist, Turn2us.
Book now for parks photo competition
A NEW chapter has opened for Liverpool's popular parks photography competition. The Liverpool Parks Friends Forum -a forum for all the Friends of Parks groups in the City stages the annual competition which shows the best of Liverpool's 70 plus parks, gardens, recreation grounds, playgrounds and nature reserves.

This year the competition is sponsored by The Reader Organisation, the Liverpool-based charity who make it possible for people of all ages, backgrounds and abilities to enjoy and actively engage with literature.

There are 3 categories, with special recognition given to any entries inspired by literature:-

► Parks for All Seasons.

► Parks and People.

► Young People's competition (entries under age 16).

Shortlisted photographs will feature in a public exhibition and in the City's 2014 Parks Calendar. Category winners will receive a collection of books contributed by The Reader Organisation.

"We are very pleased that the Reader Organisation is sponsoring this year's competition," said Councillor Peter Mitchell, Mayoral Lead on Parks and Open Spaces. "This is always a very popular competition for photographers of all types – from beginners to those with a lot of experience, and this year there is an extra challenge. The BBC recently featured an item about photographing wildlife in Sefton Park in their programme, Urban Jungle. I am convinced we have photographers in the City who can produce better photographs than those shown on the programme; whether it is of the wildlife or any other aspect of the parks. So, start snapping – you cannot have a better subject than our parks and open spaces."

The closing date for entries is 8 September 2013.
Details of the competition are available on the Liverpool Parks website.

Travel Alert - Mersey Tunnels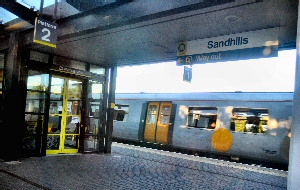 OVER 17 August and 18 August 2013, the Mersey Tunnels will be carrying out highway repairs around the toll plaza at the Wallasey end of the Kingsway Tunnel. Football fans planning to travel to Anfield for the Liverpool v Stoke game (kick off 12:45) may experience delays and should use the alternative route through the Queensway (Birkenhead) Tunnel or use the Soccerbus service, the direct bus link running from Sandhills Station to the stadium.
Abandon Normal Devices (AND) Returns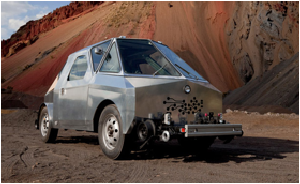 ABANDON Normal Devices (AND) is a dynamic festival of ground-breaking art, digital culture and new cinema, taking place in Liverpool between 3 October to 5 October 2013, hosted by FACT (Foundation for Art and Creative Technology).

Now in its 5th year, this year's programme is an exciting foray into current artistic and cinematic practice, focusing on artists who make the impossible possible. Blurring the boundaries between art, science and cultural activism, the projects showcased will render a whole series of politically charged views that provide commentary on issues as diverse as modern defence tactics to special effects.

This year marks a departure from the usual format of previous years with a week long programme of ateliers; training for artists by artists; followed by a 3 day exposition of performances, debates, live events and more.

New to the festival programme this year will be the AND Fair on Saturday, 5 October 2013, which will play on the format of the World Fairs of old, inviting artists to demonstrate both the fantastical and the primitivism of new technologies, with projects as diverse as... optical illusions, flying machines, biological probes and computer algorithms.

The 4 ateliers are:-
A focus on the future of cinema with creative technologists and new cinema pioneers Marshmallow Laser Feast testing networks, using animation and special effects they will be attempting to connect cinemas across the UK.

Alchemist artist Adam Brown, known for the award winning The Great Work of the Metal Lover (a project where he created gold), delivers a workshop on How to make art in a toxic environment.

Critical Engineers Julian Oliver and Daniil Vasiliev run NETworkshop where attendees can learn how to manipulate computer networks and build a small-scale model of the own internet,

Artist and provocateur Jesse Darling decamps from the City for Our Bodies, Our Selfies, training in performativity in the online space.

Major commissions this year include:-
In collaboration with The Arts Catalyst, the spectacular SEFT-1 is a road and rail vehicle created by Mexican artists Los Ferronautas. Designed to hijack tracks and traverse natural landscapes, the vehicle functions as a research device and has already journeyed along the abandoned railways of Mexico and Ecuador. The vehicle's premiere UK expedition will begin in September with a month-long canal side residency in Blackburn, where Los Ferronautas will experiment with how to make the vehicle buoyant for future expeditions on waterways.

From you to me is a short film by artist Aleksandra Domanovic which documents the history of the internet in former Yugoslavia and how a prevailing number of internet pioneers in the former Yugoslavia were women (female scientists), and how that balance shifted to the male during the massive privatisation era.

In the world premiere of filmmaker and artist Mark Boulos' new immersive video installation Echo at FACT, viewers will encounter a 'reflection' of themselves transposed within the fast-moving traffic of an unfamiliar City. As the viewer continues to observe their doppelgänger it becomes increasingly de-synchronised, its voice an echo and the surrounding buildings and streets, stretching, and distorting. The work combines scientific research with innovative camera techniques, including Hitchcock's vertigo inducing 'contra zoom' and special effects based on the illusion 'Peppers Ghost' to produce an unsettling personal experience. This new commission inspires a supporting film programme and symposium. Echo was commissioned and produced by Forma in partnership with FACT, development and presentation supported by The Wellcome Trust and presented as part of Abandon Normal Devices 2013.

Programme of films and screenings:-
A selection of feature length and short films that look at life on film and the limits of the archive to obsolete technologies and ground-breaking digital tools. The films featured in AND will range from rarely seen early stereoscopic Soviet 3D animations to the award winning documentary, Leviathan. A thrilling, immersive journey that takes you deep inside the dangerous world of commercial fishing, employing an arsenal of cameras that pass freely from film crew to ship crew, and swoop from below sea level to astonishing bird's-eye views.

AND has been funded by Legacy Trust UK, creating a lasting impact from the London 2012 Olympic and Paralympic Games by funding ideas and local talent to inspire creativity across the UK. AND 2013 film programme has been supported by the BFI's Film Festival Fund, which supports festivals to bring a diverse range of films to audiences across the UK.

Artists featured in the festival include:- Marshmellow Laser Feast, Aleksandra Domanovic, Ivan Puig Domene, Andrés Padilla Domene, Adam Brown, Jesse Darling, Mark Boulos, Imogen Stidworthy, Julian Oliver and Daniil Vasiliev and many more.