The Heavens above to held natural firework display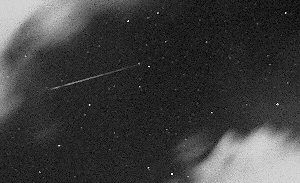 DID you see the annual natural firework display that took place in the skies above us over 12 August and 13 August 2013? Sadly a lot of this year's display was hidden from view as unsurprisingly for the UK, cloud affected our views on Merseyside again... But if you did hold out and looked up, around the constellations of Perseus and Cassiopeia, you would have had a chance to see many of the glowing streaks that flashed across the dark night sky. Our Editor Patrick Trollope did manage to capture a few of them as the Perseid meteor shower peeped through the clouds. This event has been observed to take place yearly, over the past 2,000 years and at its height it can have around 100 meteors per hour, burning up in the atmosphere above us. One of the other problems we did find this year was an increase in light pollution, but luckily as we are on the Merseyside Coastline, it does make it a bit easier to find a few dark viewing areas. Did you see any of this annual event? Did you get any photographs of them? If you did please do let us know by emailing us to:- news24@southportreporter.com this was one of the best shots of the shower taken by our Editor.
COP SCHOOL NEW RECRUITS VIDEO LAUNCHES
MERSEYSIDE Police have launched a new weekly YouTube video series following new recruits during their 18 weeks of training as a Police officer.

"Cop School", follows an intake of 22 men and women, who joined the force on 17 June 2013, as they start their training. In total 220 new officers will be recruited to join the force between April 2013 and March 2014.

"Cop School" aims to give a unique insight into the life of a student Police officer, right from the recruitment process to the moment they step out for the 1st time on the beat.

Assistant Chief Constable Chris Armitt said:- "These videos will follow the highs and lows of the latest recruits as they make the transition from civilian life to serving as a Police Constable. We hope they will give members of the public an insight into the training a new Police recruit goes through. The series will follow these recruits and their development as they learn subjects as diverse as first aid, social media, arresting and searching offenders and preserving crime scenes."

Each week, video diary segments will capture the officers talking about what they have learnt that week and how they feel they are progressing. In week 1, viewers will meet 4 new recruits, Ferne Ellis, Matthew Moreno-Vincente, Craig Pemberton and Nicola Grey. Watch episode one of Copy School on YouTube. The force will continue to recruit for future officers in the coming weeks, and information on how to apply can be found be visiting the recruitment pages of the Merseyside Police website.

Virgin Trains gets on board for LIMF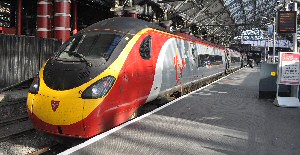 VIRGIN Trains is now on board as a sponsor for Liverpool International Music Festival (LIMF). The rail firm; which operates the West Coast Main Line linking Scotland with London; is the official travel partner for the event, which will see some of the biggest names in music descend on Liverpool from 18 August 2013 to 22 September 2013.

The company is also sponsoring LIMF Academy, which will work with and inspire young people who are interested in getting into the music business. This weekend, LIMF Academy artists will be performing on the station platform at Stafford Railway Station, as festivalgoers make their way to and from V Festival.

Graham Leech, Commercial Executive Director for Virgin Trains, said:- "Liverpool is a thriving City with a rich cultural heritage. We're thrilled to be able to support this festival, which is bursting with world renowned headline acts and will showcase the best that the City has to offer. Virgin Trains already provides frequent, fast services to Liverpool with a journey time of just over 2 hours, so it's entirely fitting that we act as travel partner to the Liverpool International Music Festival. As sponsor of the LIMF Academy we want to play a key role in ensuring that future generations benefit from the musical legacy that Liverpool has developed."

Mayor of Liverpool Joe Anderson said:- "We're absolutely delighted that we have secured sponsorship from Virgin Trains, and it clearly shows the significance of LIMF as a major festival. Attracting people from far and wide to Liverpool will be integral to the success of LIMF, and Virgin Trains will play a key role in promoting it across their network and encouraging people to come to Liverpool for what is set to be an amazing 5 weeks."

During bank holiday weekend from 23 August 2013 to 26 August 2013, acts will take to a new stage in Sefton Park including internationally acclaimed Royal Liverpool Philharmonic Orchestra and chief conductor Vasily Petrenko, Soul II Soul, Rebecca Ferguson, Ghetto Youths International Crew (featuring Damian, Stephen and Julian Marley) and The Christians as well as some of the leading stars from the world of reggae, jazz, folk and African. Throughout the weekend there will be food stalls, a children's fairground and other family activities

On Saturday, 24 August 2013, the Pier Head will play host to the Turn Up the Radio event with headliners:- JLS being joined by acts including Little Mix, Union J, Stooshe, The Vamps and Eliza Doolittle.

On Sunday, 25 August 2013, Party at the Pier will see the Juice FM stage playing host to well known artists including The Saturdays, Texas and Nina Nesbitt. They will perform alongside local stars including:- Esco Williams, The Hummingbirds and Chelcee Grimes. There will also be a Mathew Street Festival Stage with Real Radio (programmed by Bill Heckle and Dave Jones from Cavern City Tours) with acts paying homage to artists such as Queen, Adele, Robbie Williams and The Rolling Stones.

Tickets for LIMF Academy are available from 9am on Thursday, 15 August 2013. They are free and can be booked via:- LIMFestival.com/academy