Tax cheat in the North West named by HMRC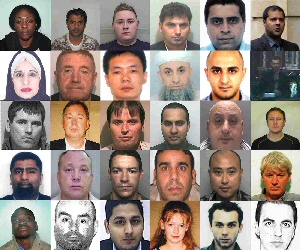 THE names of the UK's tax cheats have now been published on HM Revenue and Customs (HMRC) website.

The HMRC days that publishing the names of deliberate tax defaulters is part of HMRC's new approach to combating tax evasion and non-compliance. "It ensures everyone pays their fair share, creates a level playing field for honest people and businesses, and cracks down on the minority who seek to evade tax." said the HMRC in a press release. HMRC's Jennie Granger, Director General for Enforcement and Compliance, told us that:- "The majority of people pay the tax that is due but there is a small minority of people who try to evade their responsibilities. Publishing these names encourages others to get back on track by making a full and prompt disclosure and cooperate with HMRC to avoid being named, all the named defaulters have exhausted the appeals process. So, we will continue to publish the names of tax cheats every quarter on our website."

On the 9 August 2013, the 10 new mug-shots of Britain's Most Wanted tax fugitives was been published, to help track down fraudsters fleeing from justice, that co-insided with an announcement by Chancellor George Osborne. Those 10 faces can be seen on this report.

So what do our readers think of this new idea? Do you think it is a good idea or a waste of time? Email us your views to:- news24@southportreporter.com and let us know what you think about it...
Lord Mayor to wave off 'Great Brain Riders'
CHARITY bikers riding in aid of Liverpool's Neurosupport will be waved off by the Lord Mayor and his consort on Sunday, 18 August 2013. Over 100 bikers are expected to turn up at St George's Plateau to take part in the annual bike ride to North Wales on the Sunday. Based in Liverpool Neurosupport is the only charity of its kind in the country which specialises in offering and advice and support to individuals and families of those with neurological conditions such as brain and spinal injuries. The Lord Mayor of Liverpool, Councillor Gary Millar said:- "I am delighted to be waving off these fantastic men and women on their way. This is a great charity and I sincerely hope we can get as many bikers involved in the ride to raise as much money as possible for such a worthy cause. I hope we can encourage as many bikers to get involved in the ride and raise as much money as possible for Neurosupport. I would also ask local people to come along to St Georges Plateau and give everyone involved a great Liverpool send off." Bikers for Neurosupport is a voluntary motorbike club whose aim is to raise awareness of the charity whilst having fun on bikes, trikes and quads. The journey takes place from St George's Plateau, through Liverpool and ending in North Wales. Anyone wanting to make a donation can do so by visiting the JustGiving page, or they can donate on the day at the Plateau in one of the many collection tins.
The Missing Mum; Ann Marie Sarjanston's body discovered on Formby Beach
THE body of Ann Marie Sarjanston was found washed up on Formby beach, on 13 August 2013. The Mother of 2 had disappeared from their parents' home in Maes yr Orsedd, Llandudno, on Saturday, 3 August 2013 resulting in a massive search around the Great Orme. Merseyside Police told the media that:- "On Tuesday, 13 August 2013 our Officers arrived at the location following reports from a member of the public that they had found a body on the beach, at Formby Point, at around 8:50am. They set up a cordon while the body was recovered." A spokesman for North Wales Police had added that:- "Merseyside Police coordinated the recovery of the woman's body on Formby Beach and subsequent post mortem examination. Identification has now been completed and the body confirmed as that of 29 year old Llandudno woman Anne-Marie Sarjantson, who has been missing from home since 3 August 2013. Her family have been informed of this development. Police are not treating the death as suspicious and the matter has been reported to HM Coroner. No further information is available at this time." Anyone with information about the body is asked to call Merseyside Police on:- 101 or Crime stoppers, anonymously, on:- 0800 555 111.

APPEAL TO MOTORISTS FOLLOWING MUM'S DISAPPEARANCE IN CHEETHAM HILL, MANCHESTER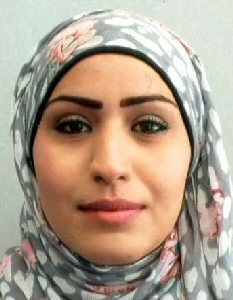 DETECTIVES from Greater Manchester Police are investigating the murder of mum of 3 Rania Alayed have contacted hundreds of motorists to help trace a campervan that could have been used in her disappearance.
In recent weeks officers from Force, supported by teams from North Yorkshire, have been searching a stretch of the A19 near Thirsk.
As part of the investigation, detectives have established that a white campervan travelled from Manchester to the A19 around the time of her disappearance.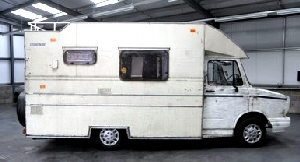 It is believed the vehicle stopped at a layby by the side of the A19 in the early hours of Saturday, 8 June 2013.
The exact location of that specific layby is not known and GMP are now seeking help from the public to help them find Rania.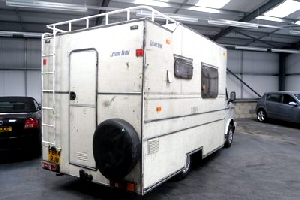 Officers have now sent letters to the keepers of 350 vehicles travelling on the A19 or A168 between the junctions with the A172 and A1(M) between the hours of 3am and 5am on Saturday, 8 June 2013.

The letter ask the driver, or anyone travelling in the vehicle, to contact the investigation team if they have any information concerning this white camper van Police believe was parked in a lay-by on the northbound carriageway during this time.

Detective Chief Inspector Peter Marsh, of Greater Manchester Police's Major Incident Team, said:- "I cannot begin to imagine the hurt Rania's family are experiencing knowing she is still missing. Since Rania disappeared in June we have been working tirelessly to find her,and will continue to do so. 2 people have been charged with her murder and as part of our investigation we are now asking motorists who use this stretch of road to tell us if they saw anything around the 8 June 2013. Ahmed Khatib (born 05/05/1980) of Knutsford Road in Gorton was charged with murder and Muhanned Mahmood Al Khatib, (born 19/5/75), of Arthur Millwood Court, Salford, have been charged with murder and perverting the course of justice. We are hoping to hear from anyone who saw this white campervan and, in particular, if they saw it parked by the side of the road or in a layby. I understand there might not be anything unusual about a campervan parked on a layby in the early hours and I recognise it might not have struck you as significant at the time. However, we have reason to believe that Rania's body could be located near to this stretch of road and this is where we have been concentrating our searches. I am also interested to hear from anyone walking in the area or working who may have seen some suspicious activity or come across any unusual areas of ground such as a disturbance, cut vegetation. The area in question is in excess of 15 miles long and we have a large amount of ground to cover. We have been working closely with our colleagues in North Yorkshire Police and have used specialist search equipment supplied by the military to help locate her. As Rania still remains missing it is crucial that we go to the next stage and publically appeal for information. If you believe you saw Rania after 7pm on 7 June 2013, we are keen to hear from you."
Anyone with information on the movements of this white camper van, should contact the Major Investigation Team on:- 0161 856 4711.