Emergency! Looking For Doctor Love!
THERE'S something about uniforms that makes quite a few of us go weak at the knees. Uniforms single people out; they demonstrate that the person wearing them is fully trained and qualified to do a tricky, difficult or downright dangerous job; and that can be very alluring… So when UniformDating.com asked 1,000 men and women which type of doctor they found most attractive, perhaps it's no surprise that most of them said an A&E doctor. 45% of men, and 39% of women, felt they would be a calming influence in a relationship. They would probably also have amazing problem solving skills (well, they have to be able to diagnose what's wrong with people instantly), have quick reactions and would be really good in a crisis. All good qualities to have in a relationship, we're sure you'd agree!
It's no coincidence, too, that some of the hottest characters in any hospital themed drama are, well, the A&E doctors.
For the guys, you've got beautiful blondes Dr Meredith Grey (Ellen Pompeo) and Dr Izzie Stevens (Katherine Heigl) from Grey's Anatomy, while for the ladies, there will ALWAYS be handsome Dr Doug Ross (George Clooney) and Dr John Carter (Noah Wyle) from ER, as well as Grey's Dr Derek 'McDreamy' Shepherd (the delicious Patrick Dempsey).

So it's no real surprise then that when UniformDating.com asked if they found doctors attractive, a whopping 85% of people surveyed said:- 'Yes'! As for the reasons why, a huge 43% of people cited doctors' intelligence as being their most attractive feature, while women in particular (41%) loved their commitment to helping people.

18% of men said they thought the most attractive feature of a female doctor was her uniform; there must be something about that plain, white coat that makes them look capable and in command; and we all know how men love the idea of a dominant woman! In fact, 42% of men have actually flirted with a doctor while being treated for an injury or illness! Perhaps that was one way of helping numb whatever pain they were in at the time…

29% of women would also like to date a surgeon… as they felt he'd be good with his hands! 18% of women must have been feeling broody, as they said they'd love to date a paediatrician, as he'd be good with kids, while a cheeky 7% of them felt a gynaecologist would know his way around the body! It's enough to make us feel faint. Quick, someone call a doctor!

Results (men/women)

% of people who find doctors attractive:- 88%/82%

% of people who have flirted with doctors:- 42%/25%

Most attractive feature of a doctor:-

- Intelligence (41%/46%)

- Commitment to helping people (37%/41%)

- Money (4%/5%)

- Uniform (18%/8%)

Doctor people would most like to date:-

- Paediatrician (11%/18%)

- Psychiatrist (12%/6%)

- Gynaecologist (10%/7%)

- A&E (45%/33%)

- Surgeon (18%/29%)

- Plastic Surgeon (5%/7%)

Tick bite warning- RFS North West Division chairman John Chapman...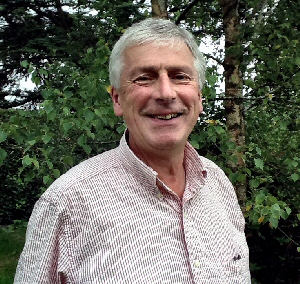 THE Royal Forestry Society (RFS) are urging anyone bitten by ticks to be aware of symptoms which could indicate that they have picked up Lyme disease.

RFS North Western Division chairman John Chapman says:- "The risks of catching Lyme Disease remain very small, but people should be aware of symptoms in much the same way that most people know about the dangers of leptospirosis or Weil's disease from river waters. It should not deter people from enjoying the countryside and nature, but being aware may prevent later illnesses developing."

In the UK, Lyme disease is spread by ticks which carry bacteria from the Borrelia family. The ticks can live on woodland plants and animals including sheep and deer. It is also present in Europe and North America. Not all ticks carry the bacteria, but first signs of infection are usually a persistent rash. Areas of the UK known to have infected ticks include: the New Forest, Exmoor, other woodland and heathland habitat in southern England, the South Downs, Thetford Forest, North York moors, the Lake District and the Scottish Highlands.

Summer is a peak time for infection. While numbers are small in the UK, but reported cases are increasing. According to Public Health England:- "Since the introduction of enhanced surveillance in 1997, over 6,900 cases have been reported. Mean annual incidence rates for laboratory confirmed cases have risen from 0.38 per 100,000 total population for the period 1997 to 2000, to 0.64 in 2002, and to 1.64 cases per 100,000 total population in 2010."

They also say:- "Nearly half of all cases have dates of specimen collection in July, August and September. Most of these probably acquired infection in late spring and early summer, allowing for the time period between being bitten, developing symptoms, and developing levels of antibodies high enough to give positive results in laboratory tests."

Areas of the UK known to have infected ticks include:- the New Forest, Exmoor, other woodland and heathland habitat in southern England, the South Downs, Thetford Forest, North York moors, the Lake District and the Scottish Highlands.

Lyme Disease can easily be treated with antibiotics. If left untreated symptoms can including joint ache, extreme fatigue, flu symptoms and can become progressively more serious leading to viral-like meningitis, facial palsy, other nerve damage or arthritis.

This month's 2013 International Conference on Lyme Borreliosis and Other Tick-Borne Diseases revealed cases of Lyme disease in the USA may be 10 times higher than previously thought.

For more details on Lyme disease, its symptoms and precautions, click on here or go to:- rfs.org.uk and follow the Get involved and Information for Visitors links.