Emergency! Looking For Doctor Love!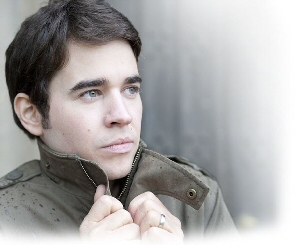 NOT 1, but 2, evenings filled to the brim with West End and Broadway musical hits! Both performances were sold out and audiences, which included The Mayor of Sefton Cllr Maureen Fearn, were treated to the music and atmosphere of an array of renowned theatrical productions.

The setting was the Temperance Institute, built in 1859 and recently featured on the BBC1 programme 'The One Show'. The newly restored Victorian theatre provided the perfect ambiance for this very special melodic experience.

Vocals were expertly delivered by Southport's own United Voice, a choir designed to give the opportunity of performing to people from all walks of life and of all levels of ability. Musical offerings covered a range of styles and moods from South Pacific's There Is Nothing Like a Dame to West Side Story's Somewhere.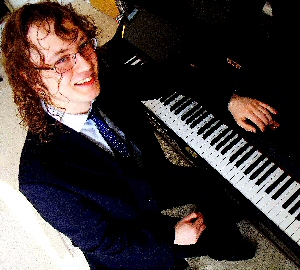 Welsh baritone James Loynes provided the 1st showstopper when he performed The Music of the Night, perhaps the most loved of all the tunes from Phantom of the Opera. Delivered with great emotion coupled with significant stage presence, this musical masterpiece received the justice due it.

The star of the evenings had to be the amazing young Southport based pianist, Carl Schofield, who shone throughout the entire repertoire providing expertly executed technique coupled with finely tuned passion. It is little wonder that John Cameron, composer/arranger/conductor, has described Carl as:- "Pretty spectacular. A real young talent." And Mr Cameron should know!

The next big showstopper was a rousing version of Bohemian Rhapsody. As good as the 1st version was, it was possibly overshadowed by its reprise at the end of the evening when the entire audience joined in the fun for a sing along and more than a bit of air guitar! The concerts were complete successes leaving Southport bursting at its seams with the joy that is synonymous with the Broadway/West End legacy. Top see the events poster, please click on here now.

Road Crash Victims Remembered...
VICTIMS of road crashes are to be remembered at a special event in Liverpool on Saturday, 31 August 2013; on the 16th anniversary of the death of Princess Diana. It will take place at 2pm at the Rankin Steps of the Anglican Cathedral. Members of the public are invited to attend the ceremony which is organised by Roadpeace NorthWest; the charity which supports bereaved and injured victims of road crashes; with the support of Liverpool City Council and Merseyside Police. The Deputy Lord Mayor of Liverpool, Councillor Erica Kemp and other local dignitaries will be attending together with representatives of the emergency services. During the ceremony 5 doves will be released, representing the 5 people killed daily on the country's roads Pauline Fielding, of Roadpeace, said:- "We hope those bereaved through road crashes will join us and, if they wish, bring a photo of the loved one they are remembering. The photos will be placed with flowers on the steps of the cathedral during the ceremony. Following the remembrance there will be an opportunity for us to talk to each other, which can be so beneficial."

Inspector Mike McFall said:- "Merseyside Police support families of those people who are killed and all those who suffer serious and life threatening injuries on the roads of Merseyside. It is important on occasions such as this to remember all our victims, many of whom have died or been seriously injured in collisions which are avoidable and are often the result of careless or inconsiderate acts."

Councillor Kemp said:- "This event presents an opportunity for us to remember those killed and injured on our roads, and to reflect on what we can do to ensure that there are no more families bereaved by such tragic incidents."

RoadPeace is campaigning to show road victims they count. Amy Aeron Thomas said:- "We are calling on the Home Office and the Police to show they remember those injured and bereaved by road crime, and treat them as the victims of crime At present, the Home Office definition of crime does not include those injured by the most common motoring crimes including speeding, drink/drug driving, careless driving, or hit and run. Nor does it include those bereaved by a hit and run crash. In 2012, 75 families were reported bereaved by a hit and run crash."

RoadPeace will contact all Police and Crime Commissioners and ask them to count the victims of road crime and ensure that proper support and information is provided to crash victims.
Save & change lives by running with Team Red Cross in the Paris Marathon 2014
THE British Red Cross are looking for Southport runners to join our team in the world famous Paris Marathon on Sunday 6 April 2014. Senior Fundraiser, Alexis Fairclough from Crosby said:- "We have a limited number of guaranteed places available in what is undoubtedly one of the biggest and most popular marathons in Europe. The reasonably flat course means the Paris Marathon is perfect for complete novices and experienced runners alike. So why not join Team Red Cross and experience this beautiful and historic City in a truly memorable way?" The British Red Cross helps people in crisis, whoever and wherever they are. We are part of a global voluntary network, responding to conflicts, natural disasters and individual emergencies. We enable vulnerable people in the UK and abroad to prepare for and withstand emergencies in their own communities. And when the crisis is over, we help them to recover and move on with their lives. Full support will be given to all of our runners every step of the way. As a member of Team Red Cross you will receive dedicated one-to-one support from the organisation, including nutritional plans and training advice; a fundraising pack full of helpful tips and advice to help you reach your sponsorship target and a coveted Red Cross running vest. Sally Withington, Paris Marathon 2013 Team Red Cross participant said:- "It truly felt like a triumph! The whole experience was wonderful and I was thrilled with both achievements; raising the sponsorship and completing the marathon!" It costs just £100 to register and we ask that you aim to raise £1000 in sponsorship to help vulnerable people in crisis. Places are allocated on a first come, first served basis so make sure you book early to avoid disappointment! Sign up online or for more information get in touch with Mel Packer in the British Red Cross National Events Team on:- 0844 412 2877.