One month to go: Made in Britain Photography Awards
WIN £5000 of Canon camera equipment in the Made in Britain Photography Awards. Photographers of all levels and ages are being reminded to capture the spirit of British manufacturing in the prestigious EEF Made in Britain Photography Awards, exactly one month before the deadline of Monday 30 September.

Winners will share a prize fund of £5000 worth of photographic equipment from lead sponsor Canon and bask in the national spotlight at an awards reception at the Houses of Parliament in December.

The awards are free to enter in 3 categories:- professional, amateur, sponsored by Lombard, and young photographers (14 to 19), sponsored by The ERA Foundation. For the first time, there is also a parallel competition for images taken with mobile devices.

EEF, the manufacturers' organisation, is seeking images of manufacturing that feature British products, components or processes. Subjects can range from traditional to high-tech manufacturing and could portray any part of the journey in inventing, designing or making British products.

Terry Scuoler, Chief Executive of EEF, said:- 'The technology and people involved in modern manufacturing are colourful, eclectic and exciting. This is the chance for manufacturing companies to change the way people think about the industry and champion it as a leader of the economy by capturing its spirit.'

The government's 'Make it in Great Britain' campaign, which aims to challenge common misconceptions of manufacturing, is also backing the awards. EEF has also teamed up with the Associate Parliamentary Manufacturing Group, which is encouraging businesses that support its Made by Britain initiative to open up their facilities to photographers wishing to enter the award.

Barrie Street, Manufacturing Business Development Manager, Canon UK & Europe, said:- 'As a manufacturer with over 70 years of heritage in the industry, Canon is passionate about innovation within the manufacturing sector. This competition provides people with the opportunity to express themselves through the power of image and illustrate the strength and breadth of Britain's most important industry today.'

Other awards partners include: BIS, Associate Parliamentary Manufacturing Group, The Guild of Photographers, The Digital Asset Lab, The Manufacturer magazine and The Times newspaper.

The EEF photography awards, now in their fourth year, aim to raise the profile of UK manufacturing by showing the industry's ingenuity, creativity, technology and pride through inspiring photography.

The closing date is Monday, 30 September 2013, with entries shortlisted by a panel of photographic and industry experts in October (shortlist announced in November). The winners will be announced at a celebration event in Westminster in December. The gallery of winning and shortlisted images will be showcased around the UK throughout 2014.

Entry is free. Visit the EEF, or call:- 020 7654 1501.

Cambridge Ward Conservative Councillor Surgeries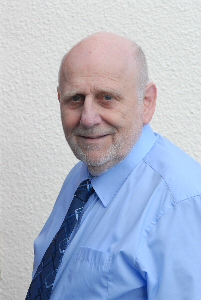 THE next surgery will be held on Friday, 13 of September from 2:00pm to 3:00pm. Cambridge Ward Conservative Councillor Tony Crabtree will be holding a surgery on the 2nd Friday of each month at the Crema Café from 2:00pm to 3:00pm. The Crema Café is located at 48 Park Road; this is part of Hesketh Park Shops on the corner of Queens Road and Park Road, Southport. Tony will be there to meet you and discuss any Council problems you may have. No appointment necessary; just pop in. If you prefer, Tony will make arrangements for a home visit and can be contacted by calling:- (01704) 506505 or via sending an email.
Cleaner buses for Liverpool City Region
MERSEYTRAVEL has been successful in a bid for a share of £5 million of funding from the Department for Transport's Clean Bus Technology Fund, to reduce pollution from local buses.

This Liverpool City Region (LCR) bid, led by Merseytravel, on behalf of the Local Authorities within the LCR which include Knowsley, Liverpool, Sefton, St Helens, Wirral and Halton has secured £818,520 to upgrade 59 buses across Merseyside,

The funding will provide retro-fit technology to reduce CO2 and other air emissions to bus operator vehicles that operate on routes through currently declared Quality Management Areas.

A total of 11 local authorities have been awarded grants from the Department for Transport's Clean Bus Technology Fund, which will allow almost 400 buses to be upgraded overall. Merseytravel received the 2nd highest amount.

For full DfT announcement click on here.
THEFT OF POWER TOOLS - SEFTON
MERSEYSIDE Police Detectives in Sefton are appealing for information following the theft of a large number of power tools in Maghull. Officers from the force were called to an industrial farm on Tithebarn Lane, Maghull, on Tuesday, 13 August 2013, after reports of a break in overnight (Monday 12 August to Tuesday 13, August). A significant number of Hilti brand power tools, of a significant value, were stolen from the premises and officers would urge anyone who may have been offered any of these tools in the past week or so to get in contact. Enquiries are on-going in the area and Detectives would urge anyone with any information to contact:- 0151 777 3011 or Crimestoppers anonymously on:- 0800 555 111.