Sefton Park gets top heritage ranking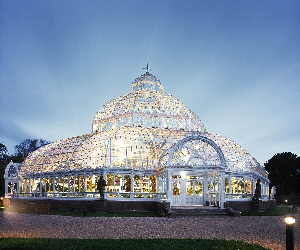 ONE OF Liverpool's most historic parks has been re-graded to give it the highest possible heritage ranking. The 235 acre Sefton Park was built on land purchased by the City Council from the Earl of Sefton, and opened by Prince Arthur in 1872.

English Heritage has reclassified the park from Grade II* (2 star) to Grade I, as part of a national review of registered Municipal Parks. The change in listing does not alter the boundary of the park and there are no additional statutory controls.

The change is in recognition of the fact that it is an early example of a municipal park, that its design is largely unchanged and that it is:- "an important element of one of England's great industrial cities".

Heritage chiefs also cite it as being the first to introduce French park design to England. Landscape architect Édouard André – who had worked on parks in Paris - won the competition to design the site, alongside Liverpool man Lewis Hornblower.

Mayor Joe Anderson said:- "I am delighted that English Heritage have reclassified Sefton Park. It recognises the investment that has gone into restoring, maintaining and improving the site in recent years. Sefton Park has and always will have a special place in my heart as I used to spend long summer days there when I was a lad, and subsequently many hours there with my own children. We are absolutely committed to attracting more people into our parks, which is why we have introduced pedalos back on to the lake, borrowed money to upgrade the roads and made it one of the focal points for the hugely successful Liverpool International Music Festival. This re-grading by English Heritage shows their confidence in our work to maintain its historic features and make sure we attract as many people as possible into it."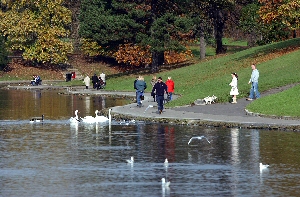 A £7 million restoration project was carried out in 2005, including refurbishment of the watercourses, renovation of rockeries, a new play area, extensive planting, improvements to paths and bridges and restoration of monuments.

Work was also recently completed on a £6 million programme to resurface the roads around the park, with the Council borrowing the money to fund the scheme.

Mayoral Lead for Parks, Councillor Peter Mitchell, said:- "There are so many reasons to visit Sefton Park, whether it's going for a walk, enjoying a picnic, having lunch, visiting the Palm House and fishing or boating on the lake. More than 100,000 people spent four fantastic days in the park enjoying world class entertainment as part of Liverpool International Music Festival last month. We want to hold more events in our parks and open spaces across the City, giving more people a reason to enjoy the beautiful open spaces created by our forefathers."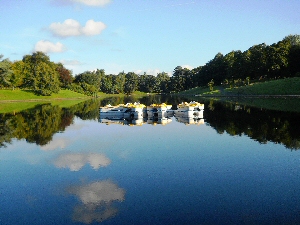 As part of the national review, Wavertree Botanic Garden and Park, which was listed as Grade II (2), has now been rated as Grade II* (2 star).

SEFTON PARK FACTFILE:-
► Its size is 235 acres.

► The land cost £250,000 to purchase from the Earl of Sefton.

► The layout was part-funded by building mansions around the perimeter.

► The architects were Édouard André and Lewis Hornblower.

► It was nicknamed The Hyde Park of the North.

► The Palm House was built in 1896 and restored in 2001.

► It includes statues of Peter Pan and Eros.

► The lake is popular with anglers and boaters.

► There are tennis courts and a bowling green.

► It includes an artificial cave – grotto – known as Old Nick's Caves.

► The Field of Hope contains thousands of daffodil bulbs which flower every spring.
West Kirby woman sentenced for fraud
A Wirral woman, who fraudulently claimed more than £23,000 in tax credits and benefits over 2 years by claiming to be a single mum, has been sentenced on 3 September 2013.

Joanne Davies, 42, of Greenbank Road, West Kirby, claimed tax credits and benefits as an unemployed single mum despite living with her husband. The fraud was uncovered after a joint investigation involving surveillance by HM Revenue and Customs (HMRC) and the Department for Work and Pensions (DWP) in 2012.

Acording to HMRC Davies fraudulently claimed overpayments for DWP Benefit (£9,881.85), Council Tax Benefit (£2,007.20), and Tax Credits (£11,501.09); in total £23,390.14.

Mike O'Grady, Assistant Director of Investigation for HMRC, said:- "Davies lied on numerous occasions to continue to receive benefits she wasn't entitled to, pocketing money needed to fund public services. We recognise it is only a minority that are exploiting the system but would encourage anyone with information relating to tax credit fraud to call the Benefits Anti-Fraud Helpline on 0800 854 440 in total confidence."

Davies claimed tax credits, income support and Council tax benefit. As a condition of receiving these benefits she was required to report any changes in her circumstances to HMRC and DWP; but failed to mention that she was married and living with her husband who was in full time employment.

Sample the music industry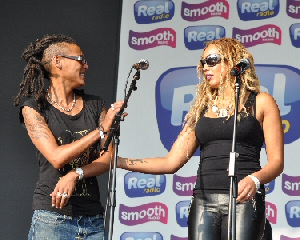 AFTER an inspirational bank holiday weekend of live performances, Liverpool International Music Festival (LIMF) is looking to inspire the next generation.

On Sunday, 22 September 2013, the Virgin Trains LIMF Academy will roll into the City bringing with it music industry expertise in the form of BBC Radio1 DJ Dev (who wowed the crowds on Bank Holiday Monday in Sefton Park) and Grammy award winning music producer Steve Levine.

The Academy is open to 9-25 year olds who want to learn more about the industry, develop their skills and look at ways in which to kick-start their career.

The day will feature:-
Have a Go workshops which include drumming, singing, dancing, rapping, song writing and DJing.
Get to Know panels focusing on different strands of the music and entertainment scene which will be hosted by industry experts.

Deconstructed – a unique 'in conversation' opportunity with Steve Levine.

The academy will end on a high with performances from some of Liverpool's home-grown talent including Mic Lowry, Tyler Mensah, Valentine Brothers and Taylor Fowlis.

Steve Levine said:- "I'm honoured to have been asked to present the keynote address at the inaugural Virgin Trains sponsored Academy. Liverpool has historically punched above its weight around the world in terms of creative musical talent, both in front and behind the mixing desk. However for many years some of this area's younger creative individuals have not always had the breaks they deserve. With a corporate sponsorship underpinning this new initiative, hopefully we can change the future for these bright individuals and get them well-paid jobs in the best business in the world - the music business!"

Dev said:- "I'm really pleased to be part of an event that encourages young people to think seriously about a future in the music industry. It's always helpful to get advice, tips and guidance from people who are in the industry and if we can help inspire the next generation, then that's something I'm really proud of."

This is a ticketed event and booking is essential – tickets are free and can be booked by visiting:- limfestival.com/academy. Please note, under 16s must be accompanied by an adult.

LIMF's Music Curator, Yaw Owusu, said:- "From the outset, we wanted an event that not only celebrated amazing live music, but we also wanted to give young people the opportunity to find out how to get their foot in the door of the music industry. To have the likes of Steve Levine and Dev on-board gives the academy added credibility, and it's the perfect chance for those taking part to pick the brains of those who live and breathe the industry."

Graham Leech, Commercial Executive Director for Virgin Trains, said:- "Liverpool is a thriving City with a rich cultural heritage. We're thrilled to be able to support this festival, which is bursting with world-renowned headline acts and will showcase the best that the City has to offer. Virgin Trains already provides frequent, fast services to Liverpool with a journey time of just over 2 hours, so it's entirely fitting that we act as travel partner to the Liverpool International Music Festival. As sponsor of the LIMF Academy we want to play a key role in ensuring that future generations benefit from the musical legacy that Liverpool has developed."
Music extravaganza at Stanley Park
LIVERPOOL'S Stanley Park will be the venue for 7 hours of FREE live music on Sunday, 8 September 2013, with legendary Liverpool band The Farm headlining. As part of the Stanley Park Festival, from midday until 7pm Liverpool International Music Festival (LIMF) will host a stage which will see some of the hottest local talent and acclaimed national artists perform to an expected crowd of thousands. The line-up for the stage in Anfield is:-

► Wara – a Latin music ensemble

► Veyu - winners of the Merseyrail Sound Station competition

► Natalie McCool – Liverpool Music Awards Female Artist of the Year

► The UD Vocal Collective featuring Terri Walker – the group from East London will perform with Mercury Award nominee Terri

► Ian Prowse – respected local singer-songwriter

► Natty – a reggae singer-songwriter

► Tea Street Band – an acclaimed band who are making waves in the music industry

► The Farm – with eight top forty singles under their belts they are one of the most respected bands to come out of Liverpool and twenty years on, still pull in the crowds when on tour

LIMF Music Curator, Yaw Owusu, said:- "We've already seen some amazing live performances in the City centre and in south Liverpool at Sefton Park, and now its North Liverpool's turn to get in on the music action! This festival has been all about bringing different genres of music to as wide an audience as possible, and Stanley Park is no exception. I'm really proud of the line-up that will showcase some of our homegrown talent alongside national artists, and to have The Farm - 1 of the seminal bands to come out of this City – headline is the perfect way to round off the event."

The LIMF stage has been organised in partnership with Everton Freeschool, and pupils from the school have been involved in programming the stage.

Sam Robinson, 16, said:- "I'm so happy to be given the opportunity to learn what it takes to put a festival together. This year I have been to quite a few big festivals but being involved in the event management of this one is going to be the highlight of the summer for me."

Ros Harrison, 15, said:- "I have been working with Yaw for a few weeks now on the programming of the event and it has been great to be involved in such a high profile festival – I'm very excited for Sunday!"

In addition to the live music, the festival will also include family friendly activities ensuring this a fun day out for everyone. There will be a fun fair and a Family Zone with free activities including, a petting zoo and an assault course, food stalls and an area offering advice and support for the local community.

Please note:- there is extremely limited car parking available at the park, so public transportation is recommended.