Run the UK's Number One Marathon for charity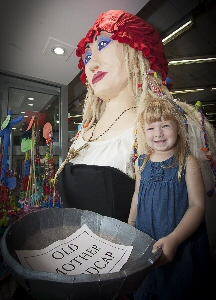 THE Giants created by youngsters and pensioners at Birkenhead's Pyramid Shopping Centre will be unveiled this weekend.

The 4 massive artworks, plus mini-me versions, will star in Sunday's community parade through the town and also feature in a giant game of hide and seek in the shopping centre and Hamilton Square.

The 150lb colourful creations, built during workshops at the Pyramids Shopping Centre, are based on four well-known Wirral characters, shipbuilder John Laird, Mother Redcap; landlady of a smuggler's pub; plus Wirral; born Lottie Dodd, 5 times Wimbledon champ, and a Birkenhead Priory monk.
Derek Millar, Commercial Director for the Pyramids Shopping Centre, gave space free of charge to The Stronger Communities Initiative Assembly (SCIA) to host the giant building workshops.

The scheme was the idea of Wirral Methodist Housing Association's community liaison officer Jill Carter. The housing association is a member of the SCIA, which is a partnership made up of the police, housing providers and local resident groups who work together to regenerate their communities.

Jill, who won £10,000 Awards for All lottery funding for the scheme, was inspired to create the models after seeing Chester's Carnival of Giants in June.

Jill commented to us that:- "The workshops have been a great success, more than we ever hoped; we had parents and children queuing to get in, before we even opened. We've had about 70 people come in to help, from children through to pensioners. We even had a family from Sheffield, who heard about the project through relatives. And we got some teenagers, who at first didn't seem to be interested, coming back every day because they got so involved in making the paper mache heads. And there was a lady of about 70 who dropped in to see what was happening, and ended up staying all day, then came the next, and finally brought her husband down to see what was going on. It made me smile to see the kids' faces light up as they were working on the items, and how excited they got with the final creations. We also encouraged everybody to try different crafts, for instance Mother Redcap was supposedly covered in tattoos, so the children came up with designs, such as an old-fashioned heart with the name John; her husband's name; in it. Mother Redcap was also known for her bling, so we've dressed her in a lot of jewellery. And one of the ladies has made a huge apron with jewels for her."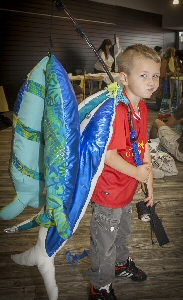 During the workshops youngsters have also created around 40 mini-giants, standing 4ft high, along with 200 carnival masks plus paintings showing Venetian carnival scenes and a Lowry-style landscape.

Jill added:- "These will go on show in the shopping centre, because they are all so wonderful, and one of the giants will be joining them after the parade. We've also created a giant game of hide and seek, with items hidden in businesses and shops in the centre and Hamilton square. For instance, there's a giant's foot, which looks like an old man's, which we've hidden in a shop. Quite an obvious shop, really. During the parade the giant of John Laird will be accompanied by apprentices from Cammell Lairds in their boiler suits and hard hats, which is a sign of how the whole community has got behind this project."

The giants have been created using donated items, such as yards of striped material left over from a tree-wrapping art installation, along with fabric swatches and samples from local shops.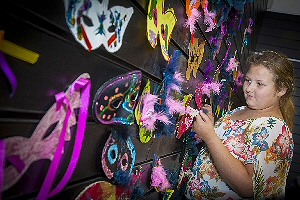 "The shopping centre gave us the space for the workshops free of charge, which has been a huge help. It was a brilliant location for the workshops, right by Clarke's, which was very busy over summer, so lots of people were able to see what was going on and join in, if they hadn't heard about it previously. I can't thank the centre enough for the support they've given us so far, and the support they are continuing to give for the displays." said Jill.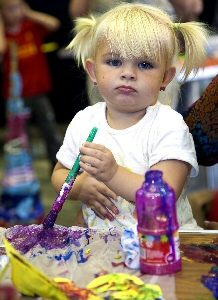 Derek Millar, Commercial Director for The Grange and Pyramids Shopping Centre, said:- "We are the main shopping centre at the heart of Wirral's largest town so our own size and locality on the Wirral made us the ideal place to host the workshops. It is fantastic for us to play our part in such an inspiring community project and I am looking forward to seeing the parade on Sunday. Plus the artwork displays are worth a visit to the centre by themselves, I can't believe just how creative everybody has been."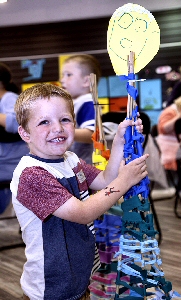 Sunday's parade, which starts at 12.30pm, will also feature about 16 other giants provided by Chester City of Giants, along with Wirral Samba Band, face painting and stalls run by local community groups.
The giant hide and seek game runs until 1 November 2013.

THE PIE'S THE LIMIT AT EVERTON…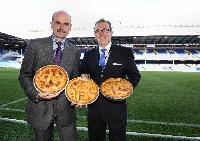 FANS at one of the UK's leading sports grounds are rejoicing after one of the club's most popular signings had its contract renewed. Pies are a traditional match day treat at Goodison Park, home to Everton Football Club, which has sourced them from East Lancashire based Clayton Park Bakery for the past 8 years. Now, Sodexo Prestige, which manages conferences and events at the ground, has signed a further 3 year contract with the bakery.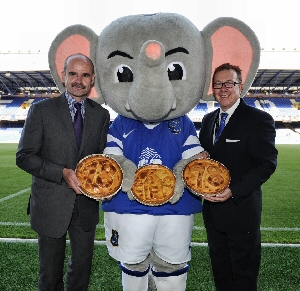 Along with steak and ale, which tops the list of favourite fillings, home and away fans will be now also be able to choose from potato, cheese and onion, potato and meat pies and cottage pies.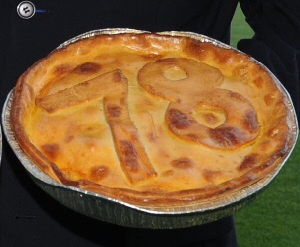 These will all be on sale in the concourse and in hospitality areas alongside other match day favourites such as sausage rolls, hot dogs and burgers. Sodexo Prestige sales and marketing manager Jacqui Boyle said:- "There is nothing to beat a hot pie on a cold match day and Clayton Park's pies are a firm favourite with our fans."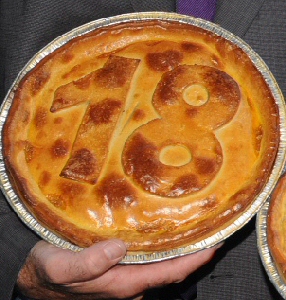 Barry Thomas, managing director at Clayton Park Bakery said:- "We are proud to be associated with Everton. Part of the tradition of football is having a pie at the match and we are delighted the fans at Goodison Park will once again be on to a winner with Clayton Park pies."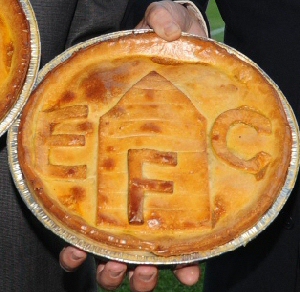 GMB CENTRAL EXECUTIVE COUNCIL VOTES TO REDUCE LABOUR PARTY AFFILIATION
GMB statement following CEC meeting on Tuesday, 3 September 2013 reads:- "The GMB Central Executive Council (CEC) has voted to reduce its current levels of affiliation to the Labour Party from 420,000 to 50,000 from 2014. This will reduce the union's basic affiliation fee to the Labour Party by £1.1m per year. It is expected that there will be further reductions in spending on Labour Party campaigns and initiatives. GMB CEC expressed considerable regret about the apparent lack of understanding that the proposal mooted by Ed Miliband will have on the collective nature of trade union engagement with the Labour Party. A further source of considerable regret to the CEC is that the party that had been formed to represent the interest of working people in this country intends to end collective engagement of trade unions in the party they helped to form. The CEC also decided to scale down by one third the level of it's national political fund."
FESTIVAL OF MOTORCYCLING ATTRACTS RECORD NUMBER OF MOTORCYCLES TO ISLE OF MAN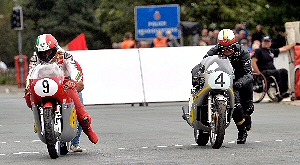 THE Isle of Man Festival of Motorcycling brought a record-breaking number of motorcycles to the Isle of Man for its two-week period, official figures from the Isle of Man Steam Packet Company have shown.

The fortnight-long Festival incorporated the Manx Grand Prix, celebrating its 90th anniversary, Classic TT and a number of other biking events.

Figures show the Steam Packet Company carried 3,324 motorcycles, the highest number on record for this period and 15% up on the 2012 figure. With the increased emphasis on classic racing, it is expected many machines may have been transported in vans, meaning the number of motorcycles actually carried may have been even higher.

Total passenger numbers increased by 4% to 28,360, which was the highest number for 5 years; and the number of cars and vans carried was also at a 5 year high of 5,547, up 1.1% on 2012.

Chief Executive Mark Woodward said:- "The Festival of Motorcycling proved a very busy period for us, with a record number of bikes and higher numbers of passengers, van and cars. It appears the enduring popularity of the MGP has been enhanced by the Festival of Motorcycling, bringing more people to the Island. We were pleased to support the Festival by continuing to offer discounts for competitors, this year in the MGP, Classic TT, 2 Day Trial and Classic Trial, as well as the VMCC Club. We also continued our assistance for marshals and paramedics travelling to the Island, and organised additional sailings to meet demand. We were also delighted to become title sponsor of one of the highlights of the Festival, the re-enactment of the 1967 Senior TT which featured John McGuinness and Giacomo Agostini, continuing an involvement which saw us sponsor the MGP Newcomers race in the previous 2 years. Our chief role in ensuring the success of events like the Festival of Motorcycling, as well as events like the TT and Southern 100, is to ensure we provide the capacity to meet demand, which means long term planning and additional sailings. The growth in visitor numbers benefits our whole community, creating additional demand for accommodation, shops, restaurants, bars and so on, helping to increase turnover across the Manx economy. With this is mind, and looking ahead to increased interest in the Festival of Motorcycling, we are already formulating plans for extra sailings in 2014 to accommodate what we hope will be yet another record-breaking year."

Isle of Man Tourism Political Member Laurence Skelly MHK added:- "It is reassuring to see the figures from the Steam Packet Company that support the feedback that we have received on the success of the event. I would like to take this opportunity to thank all of our partners in the event including the Manx Motor Cycle Club, the Classic and Two Day Trial Clubs and the Vintage Motorcycle Club. I would also like to thank all the officials, volunteers, the TT Marshals and the other Government Departments as well as the Isle of Man Steam Packet Company in delivering such a strong festival. The Isle of Man Treasury Department is currently completing research which will allow us to evaluate the overall economic contribution that this year's event has delivered and the increased number of visitors through the ferries are likely to indicate growth in this area as well."