SOUTHPORT SCREWFIX STAFF TO RUN 10 KILOMETRES FOR CHARITY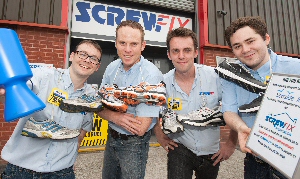 A team from the Screwfix store in Southport is taking part in The Natterjack Seaside 10k run to raise money for The Screwfix Foundation, a charity which supports projects to fix, repair, maintain and improve properties and facilities for those in need.

Management and staff from the Southport store, along with their Area Manager, are taking part in the event at Princes Park on Sunday, 22 September 2013.

Antony Spencer, area manager, comments:- "We're all looking forward to The Natterjack Seaside 10k. The team and I are going to put on our running shoes for The Screwfix Foundation and try to raise much needed money by taking part. We're been training hard and are looking forward to joining the rest of the runners on the day."

The Screwfix Foundation launched earlier this year and donates much needed funding to help a variety of projects, from repairing buildings and improving facilities in deprived areas, to decorating the homes of people living with sickness or disability.

It works with two national charity partners, Barnardo's children's charity and Macmillan Cancer Support, as well as lending a welcome helping hand to smaller, local registered charities behind projects which involve fixing, maintaining or repairing buildings or facilities for those in need. Relevant projects in Stourbridge are invited to apply online for a share of the funding at:- screwfixfoundation.com.

Guy Eccles, trustee of The Screwfix Foundation said:- "The Screwfix Foundation relies on the money raised by fundraising events across the country in and around our Screwfix stores. We're delighted that colleagues and customers in Southport are getting behind the charity and doing this fantastic activity to raise money which we will then donate to our well deserving national and local charity partners."
The St. George's Hall Tea Dance Updates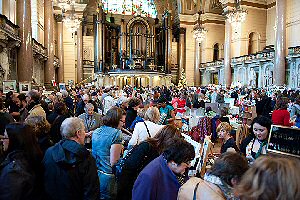 THE amazing building in the hart of Liverpool oozes with history and its massive Great Hall is a splendour just to look at, but have you ever wanted to dance in it? Well on Wednesday, 18 September 2013 and Wednesday, 16 October 2013 the hall will be hosting Tea Dances, with the band 'The Elderberries', performing live. This is a friends of St George's Hall Liverpool event and more information can be obtained via going to the group's website or by calling:- 0151 225 6909. The events take place from 1:30pm to 4pm and a charge of £5 will be applied at the door.

SOUTHPORT SAINSBURY'S CHARITY BIKE RIDE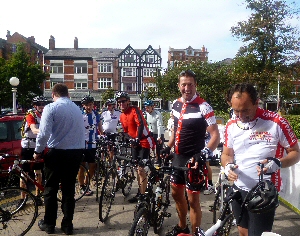 ON 5 September 2013. The ride took in 10 different start points, starting at Carlisle. Along the way the ride stopped at different stores, picking up riders or dropping them off. Southport on Lord street was one of the stops, forming what the ride classed as Zone 5. In total the ride visited 120 different stores along the way and got over 500 colleagues from local Sainsburys stores to get active and join in. The total ride cycled was over 2103 miles, made up of 10 routes (stages). These are a few shots of the cyclists taking part, sent to us from Southport's store's staff.