POLICE SEIZED 171 BIKES IN CRACKDOWN ON ILLEGAL AND ANTI SOCIAL USE OF SCRAMBLER BIKES
MERSEYSIDE Police Officers across Merseyside have seized 171 scrambler/off road bikes, and arrested 35 people, as part of a summer crackdown on the illegal and anti-social use of off road bikes.

The 8 week initiative, which took place throughout the summer, targeted riders of bikes who have a complete disregard for decent, law-abiding members in their communities. Particular attention was paid to areas identified by communities as hotspots for riders involved in the illegal, or anti-social use of scramblers.

Neighbourhood officers in all of the Basic Command Units (Liverpool North, Liverpool South, Wirral, Sefton, St Helens and Knowsley) were supported by officers from the specialist Matrix team, Roads Policing Department, Vehicle Crime and the mounted and dog sections.

Superintendent Paul White, who was in charge of the initiative, said:- "Operation Brookdale demonstrates the Force's commitment to tackling the criminal and anti-social use of scramblers or quad bikes. Working together with local people and partner agencies, we are determined to tackle riders who are blighting our neighbourhoods. Our communities should be reassured that Merseyside Police is working hard to take nuisance vehicles, and and the criminals who use them, off our roads. In the last eight weeks we have seized 171 bikes, 122 of which were stolen and a further 18 are believed to be stolen. We have also arrested 35 people across the county for various offences including theft, handling of stolen goods, unauthorised taking of a motor vehicle, drink drive, dangerous driving, assault, burglary and robbery. 171 bikes can no longer be used on the streets of Merseyside and since the start of the operation we have seen calls in relation to the anti-social/nuisance use of bikes reduce from 249 (in the 1st week of the operation) to 132 in the last week of the initiative - a 46% reduction, which means a lot of people will be seeing the benefits of quieter streets and less crime. During the campaign officers visited schools to educate and inform young people about the risks of using this type of bike and we will continue to work with young people in the coming months. I would like the take this opportunity to thank the communities that assisted and supported us during the operation. Hopefully their lives are a little more peaceful as a result of this activity."

Nicky Woods, the mother of Liam Clark who was seriously injured when 2 off-road motorbikes collided at the Dream sculpture in Sutton Manor, St Helens, last September, said:- "To me the seizure of 171 bikes by the police in the last eight weeks means that there were 171 incidents where there was potential for someone to suffer the same fate as Liam did 12 months ago. The removal of these bikes means that the risk for another 171 families has been removed from the streets. Nobody should suffer like Liam has in the last 12 months and I hope that the police will continue to target the people who ride these bikes illegally on our roads and put others' lives in danger."


Whilst Merseyside Police Commissioner Jane Kennedy said:- "These figures show that Operation Brookdale has been a fantastic success. I have repeatedly heard from members of the Merseyside public that the illegal and anti-social use of motorcycles and quads is an issue that concerns them. This force-wide crackdown has directly addressed and tackled this problem. By taking these vehicles off our roads and footpaths and by arresting those responsible, Merseyside Police have made all our communities safer. Such a dramatic fall in the number of complaints to the Force during the campaign is overwhelming evidence of the operation's success and is testament to the skill and dedication of the officers and staff at Merseyside Police."

The operation was also supported by all 5 local authorities in Merseyside. Councillor Peter Brennan, Mayoral lead for community safety and Chair of Liverpool's Community Safety Partnership Citysafe, said:- "Scrambler bikes can cause a huge amount of disruption in our communities. It has been proven that they are often used in crimes and they can be extremely dangerous. The statistics from this operation speak for themselves and demonstrate clearly the value of carrying out a crackdown. We fully support and back Merseyside Police in their pursuit to rid our communities of these bikes which are used in anti social behaviour."
Formby Viking Medieval Market 2013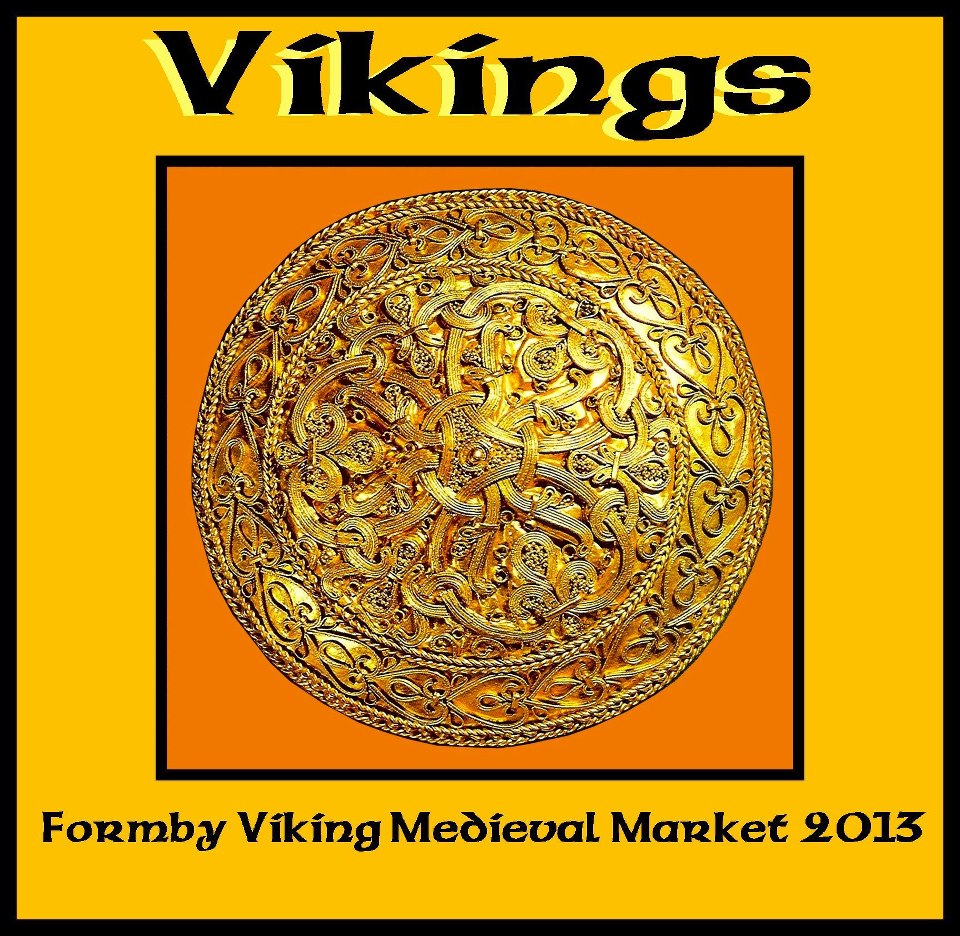 ON 5 October 2013, the Formby Viking Medieval Market will be held at The Guild Hall, Church Road, Formby, Merseyside from 10am to 4pm. The event is a Viking and Medieval re-enactment event, which includes a large market, living history displays, archaeology and history displays, archery, runes, combat and crafts, etc. Keep an eye on here for more information.

Range High School's LAMDA results are ground for celebration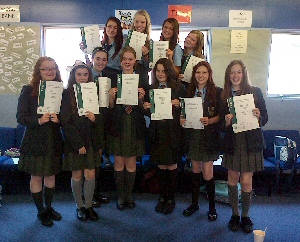 FORMBY'S Range High School has students with ages ranging from 11 to 18 and is well known in the North West for is high standards. Recently some of it's puples had recived their LAMDA (London Academy of Music & Dramatic Arts) Examination results and again, its students and staff have done well. Michelle Pappini, Drama teacher at Range said:- "These students have worked very hard for their LAMDA exams and they should be very proud of themselves. The Year 9 and Year 10 Drama Club students performed duologues which they had chosen and directed themselves and they are now looking forward to their next examinations. Range High School would like to say congratulations to them all!"
North West girls to 'walk the world'
SCHOOLGIRLS in the North West are set to take part in one of the biggest UK charity walks ever attempted. Manchester, Liverpool and Cheshire schools have signed-up to the World Wide Walk, covering routes across the country on International Day of the Girl, 11 October 2013. The walk will raise money to help educate some of the world's poorest girls through global children's charity Plan UK's Because I am a Girl campaign.

"We'll be walking in solidarity with the 66 million school aged girls around the world who are missing out on an education. Poverty, discrimination and child marriage are among the many barriers keeping millions out of school. Plan UK is using its campaign to make a positive, lasting difference to the lives of four million of the world's poorest girls." says Plan UK's chief executive Tanya Barron.

The Girls' School Association is partnering Plan UK for the day, with more than 30 schools already signed-up for synchronised walks across the country.

Joining schools across the country are Withington Girls' School in Manchester, Liverpool's Merchant Taylors' School for Girls, Alderley Edge School for Girls and The Queen's School, Chester.

Each girl will walk 10km, adding up to more than 40,000km, equivalent to the circumference of the globe.

Organisers hope to raise £250,000 through sponsorship (£50 each) to help girls access quality education, healthcare and prevent abuse such as early and forced marriage.

"We'll be walking side by side to raise awareness of and funds for some of the world's poorest out of school girls. To walk the equivalent distance of the circumference of the globe is a massive undertaking, but 1 we're excited to be part of. We're proud to be supporting Plan's vital work and hope world leaders hear our message; that girls everywhere have the right to a quality education." says GSA President Hilary French.

Plan's 'Because I am a Girl' campaign aims to support 4,000,000 girls to get the education, choices and support they need to move themselves from a life of poverty, to a future with opportunity. To find out more visit:- becauseiamgirl.org.
County community champions recognised
UNSUNG heroes and heroines in Walton will be recognised at a special awards evening. The County Celebration Night; now in its 3rd year; rewards the work of individuals and organisations that make a major difference to life in the area. More than 30 prizes will be given out during the event at Walton Social Club on Thursday, 12 September 2013. Hundreds of pounds will be given to Local Solutions to help them with a project which keeps people at risk of domestic violence safe, and the Hope Homeless group will also get funding. Councillor Gerard Woodhouse, Mayoral Lead for Older People and County ward councillor, said:- "There are so many people who make a real difference in County and make it a great place to live. The County Celebration Night is an opportunity to say thanks and let them know that their work is very much appreciated." The winners include carers, sheltered accommodation staff, a residents association, school pupils and social housing providers. A number of lifetime achievement awards will also be handed out to people who have made a significant contribution to the community over many years. Some of the prizes, which include meals, vouchers and flowers, have been provided by sponsors the Flanagan Group.