1 in 3 Council tenants have been pushed into arrears by the bedroom tax
AROUND 1 in 3 Council housing tenants affected by the bedroom tax in areas across the North West have fallen behind on their rent since its introduction earlier this year, according to new figures by False Economy. Figures provided by 9 local authorities across the North West in response to Freedom of Information (FOI) requests by False Economy show that since the bedroom tax was introduced this April, over 2,000 Council housing tenants; 32% of all tenants affected by the tax in these areas; have been pushed into arrears. Across Britain over 50,000 Council housing tenants have fallen behind on their rent since April; 31% of all tenants affected by the tax in the 114 local authorities that provided data in response to FIO requests. However, in some parts of the North West the proportion of tenants that have been pushed into arrears is far higher. In Barrow, 75% of all Council house tenants affected by the bedroom tax have been pushed into arrears since April. In Salford, 565 Council house tenants have been pushed into arrears since April; 41% of all tenants affected by the tax. The data measures the impact of the bedroom tax over the 1st 4 months of its operation. But with emergency funding from Councils rapidly drying up, the situation is likely to get far worse over the coming months, warns False Economy. The research has also found emerging problems in housing associations, with social housing providers in Knowsley reporting a doubling in the number of arrears cases among bedroom tax households. The bedroom tax, introduced under the Welfare Reform Act 2012, penalises Council housing and housing association tenants if they have a 'spare' bedroom by reducing their housing benefit by 14% or 25%, depending on the number of spare bedrooms. Those affected have included disabled people who currently use 'spare' rooms for their carers to sleep in or to store their equipment. Other affected tenants have offered to move but are unable to be re-housed as smaller properties are not available for them to move into. The bedroom tax, combined with other social security changes such as cuts in tax credits, falling real wages and high unemployment, is forcing many already hard-pressed families even deeper into debt, says False Economy. False Economy is concerned that as only 1 in 10 local authorities across Britain who responded to the FOI request have any form of 'no eviction' policy, many thousands of families risk losing their homes as a result of the bedroom tax.

Campaign Manager for False Economy Clifford Singer said:- "These figures show once again the predictable chaos that has resulted from the hated bedroom tax. Together with the raft of other benefits cuts the government has forced through both this year and previously, the bedroom tax is driving tenants and families who were just making ends meet into arrears, and pushing those who were already struggling with the cost of living into a full-blown crisis. At a time when the government is actively trying to stoke a new housing bubble for purely political ends, we have people being punished for the lack of affordable housing and the decades-long failure to invest in social and Council housing. The worst part is that these figures have been collated while Councils' emergency Discretionary Housing Payments are still available; they are being used up at record speed and when they run out, these figures will only get worse."

TUC Regional Secretary Lynn Collins said:- "The bedroom tax is hitting hard-pressed households who are in real need of help. Disabled people who need space for their carers and families, and who have nowhere else to move, are being put at risk of debt and homelessness by the tax. Ministers claim the bedroom tax is saving money but the fact it is simply pushing up arrears shows that it is not working. Instead Councils across the North West are being forced to waste more money on evictions and debt collection when they could be spending it on providing proper housing and vital services. The recklessness of the policy is so acute in Barrow that 3/4 of affected tenants are now behind on their rent. The fact that ministers are happy to go ahead with a bedroom tax on disabled and low paid families, no matter how much chaos and misery it causes, says a lot about their commitment to fairness."

Metal seeking nominations for the Liverpool Art Prize 2014

FOLLOWING the success of last year's competition, Metal is proud to announce that the nominations are now open for the Liverpool Art Prize 2014.

Entering its 7th year, the annual competition for artists born or based in the Liverpool City Region is exhibited, administered and managed by Metal at Edge Hill Station. The prize of £2000 pounds is awarded to the winning artist. The winner of the People's choice award decided on by the public voting at the gallery will be awarded with £1000.

Last year Tabitha Moses scooped the award, winning both the People's Choice and the overall prize, for the first time in the history of the prize. In an exhibition held at the Albert Dock's Grand Hall, Tabitha's work impressed the judging panel, composed of Tim Etchells (Visual Artist and Writer), Sally Tallant (Artistic Director and CEO of the Liverpool Biennial), Laura Davis (Arts Editor Liverpool Daily Post), and Robyn Woolston (Visual Artist, Winner of LAP2012). They had the difficult task of choosing between the four shortlisted artists, which alongside Tabitha featured, sculptor Kevin Hunt based at Liverpool's The Royal Standard, performance artist Julieann O'Malley and recent Sky Arts Futures Fund recipient Laurence Payot.

Tabitha Moses' work featured embroidery, drawing, photography and light boxes, which were made in response to infertility. In addition to the main prize, Tabitha Moses won the public vote and won the £1000 'People's Choice Award' which this year was dedicated to Liverpool artist Joe Bampton who sadly passed away in February 2013.

This year's judging panel will be composed of:-
► Pavel Büchler, a Czech-born, UK-based artist, teacher and occasional writer. Büchler belongs to a generation of artists directly influenced by the discoveries of 1970s conceptual art.

► Laura Davis, Arts Editor at Liverpool Daily Post , who will once again be joining the Liverpool Art Prize judging panel. With her "finger on the pulse" of Liverpool arts, she covers theatre, music, dance and the visual arts in Merseyside and beyond.

► Jude Kelly, OBE is founder and Chair of Metal and currently artistic director at the Southbank Centre. She is an award-winning theatre director who for the last five years has been one of the top ten most powerful people in British Theatre.

► Francesco Manacorda, Artistic Director of Tate Liverpool and former director of Artissima, Turin's international art fair. He has previously been curator at London's Barbican Art Gallery and is a visiting lecturer at the City's Royal College of Art.

Nominations are open to any contemporary visual artist based in or born in Liverpool City Region (including the boroughs of Halton, Knowsley, Sefton, St Helens and Wirral) and the shortlist of four artists will be decided by the judging panel following the open call for nominations. Artists can nominate themselves. Metal will contact each artist for further information to support their nomination. The judges will be considering the impact and contribution the artists have had on the art scene in the previous year.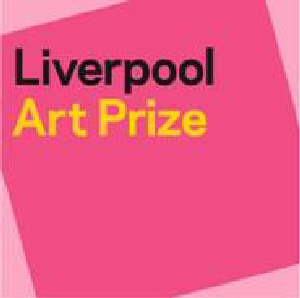 Please visit:- liverpoolartprize.com before Friday. 1 November 2013, to cast your vote! With local artists generating such a buzz inside the region and beyond it, the Liverpool Arts Prize also grows in significance, shedding light on the vitality of artistic work made in the Liverpool City region, supporting and honouring its artists. So keep your eyes on the new nominations and date announcements for 2014.