Southport man handed 2 year ASBO following catalogue of railway offences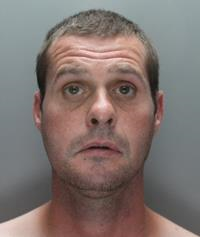 A Southport man, with a catalogue of anti-social behaviour on the railway, has been banned from the network in Merseyside, on 23 September 2013.

Philip Colebourne, 36, of Bath Street, was handed a 2 year anti-social behaviour order when he appeared at Sefton Magistrates' Court on Wednesday 11 September.

The court heard Colebourne had been at Southport rail station shortly before 8pm on Sunday, 18 August 2013, and had tried to force his way through the barriers and onto the platform without buying a ticket.

Witness stated Colebourne had been drinking, managed to gain access to the platform and was then seen to walk onto the tracks and down the railway line towards Meols Cop.

Rail staff notified British Transport Police who began a search of the area for Colebourne.

Just after 8.40pm Colebourne arrived back at Southport station, seemingly having travelled by train from Meols Cop.

A few days later, on Wednesday, 21 August 2013, Colebourne again attended Southport station, was spotted by rail staff who alerted BTP. Colebourne was subsequently reported for the incident on 18 August 2013.

Shortly after 4.30pm on Friday, 6 September 2013, Colebourne, who had again been drinking, returned to Southport station and tried to pass through the barriers without paying for a ticket.

He managed to sneak through behind a paying rail passenger, but was seen by a member of rail staff who followed Colebourne and returned him to the main concourse.

At this point Colebourne began extremely abusive and violent, rapping the staff member's knuckles as he tried to hold the barriers closed.

The abusive behaviour continued until BTP officers were called and Colebourne was arrested.

At court he pleaded guilty to being drunk and disorderly, common assault and trespass and, as well as being given the anti-social behaviour order, was handed a 12 week curfew and ordered to pay £50 compensation, £60 victim surcharge and £100 costs.

Sergeant Steve Lawman, of BTP's Southport Neighbourhood Policing Unit, said:- "The anti-social behaviour order means Colebourne is banned from all trains, stations and other railway property within Merseyside which should give rail staff some respite from his problematic behaviour. During the past year Colebourne has become a nuisance on the railway and has received no fewer than 21 convictions for offences on the rail network since January 2012. He has a history of being abusive and aggressive towards rail staff and his behaviour has deteriorated rapidly during the past few months. We do not apply for these orders lightly and only do so when the level of problematic behaviour is such that there is no other avenue to explore. Hopefully this order will not only give rail staff some relief, but should, in tandem with the community order, also give Colebourne an opportunity to address his behaviour."

Most Wanted money launderer jailed after decade on run
A man who spent a decade on the run after absconding before he could be tried for money laundering has been sentenced. Anthony Judge appeared on HM Revenue and Customs' (HMRC) Most Wanted list in 2012, and was arrested after returning to the UK on a false passport earlier this year.

He was living in Liverpool when he and 2 others were stopped at Eurotunnel outbound controls in 2002. Customs officers searched their vehicle and found Euros worth more than £360,000 concealed inside a spare tyre in the boot. When analysed, the notes showed a high level of heroin contamination. Judge and his companions were arrested and later charged with money laundering offences.

Judge, now 40, was due to face trial in December 2003, but absconded. On 4 July 2013, he flew into Heathrow using a false passport and was arrested. He was jailed for 19 months at Canterbury Crown Court on Monday, 23 September 2013, receiving 12 months for money laundering and a 7 month sentence for absconding.

David Margree, Assistant Director, Criminal Investigation, HMRC, said:- "Judge probably thought he had beaten the justice system by absconding, but he was wrong. Vital intelligence is being received every day on our Most Wanted individuals, and we are working hard to track down each and every one of these fugitive fraudsters."

HMRC's Most Wanted list was 1st published last year. New information on these individuals, plus the names of 10 more fugitives, was issued in August 2013. Most Wanted images have been viewed over 3 million times by the public, helping HMRC to gather information about the absconders. Three of these Most Wanted fugitives have been successfully recaptured, including Judge.

Upon sentencing His Honour Judge James, said:- "As a young man you became involved in couriering money for others. It is clear to me that there was a connection to drugs and it seems to me you are entitled to receive the same sentence as your co-defendants."
MOST WANTED - LIVERPOOL
MERSEYSIDE Police are appealing for the public's help in tracing 3 men from Liverpool.
| | |
| --- | --- |
| | Kevin Weetman, 21, from the Anfield area is wanted in connection with a burglary in the Everton area in March. Weetman is described as being white, 5ft 6 ins tall of a slim build with shaved ginger hair and blue eyes. |
| | Steven Janny, 24, from the Kensington area is wanted on recall to prison for failing to keep to his probation requirements. Janny is described as being black, 6ft of a medium build with shaven black hair and brown eyes. |
| | Louis Doswell, 24, from the Old Swan area is wanted in connection with an investigation into the supply of Class A drugs. Doswell is described as being white, 5ft 10 ins tall of a slim build with shaven fair hair and blue eyes. |
There is no known connection between the 3 men.
Officers from the force who are searching for these men would urge them or anyone who knows of their whereabouts to call Merseyside Police on:- 0151 777 4840 or Crimestoppers anonymously on:- 0800 55 111.