Fire Strike over Pensions and Working Age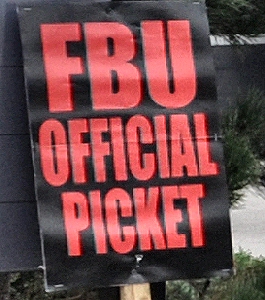 BETWEEN 12 noon to 4pm, on 25 September 2013, members of the Fire Brigade Union (FBU) walked out, on strike in a national row over pensions. The FBU represents over 85% of the uniformed staff of the UK's Fire and Rescue Service. As the strike took place, the FBU told the press that they have:- "been flooding in for fire-fighters striking over the government's unsafe, unfair and unworkable proposals on pensions." The FBU also added that it is a:- "clear warning to the government" of members' anger about making them work until they are 60. Union officials see this strike as their opening shot in a dispute that could intensify.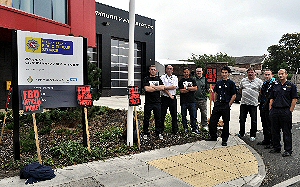 During the industrial action Merseyside Fire and Rescue Service maintained an emergency response capability, of at least 20 frontline appliances, as well as continuing the Services community fire prevention activities. Also businesses and community centres, along with educational establishments had been warned to:- "Take special care to avoid the possibility of a false alarm." along with:- "Review your risk assessment and emergency plan – make sure it's up to date." As far as we have been informed, no incidents have resulted in loss of life as a result of the strike action. This was the first time in 10 years that a national fire strike has been held. This time the strike affected all 46 fire services in England and 3 in Wales. As the FBU are certainly not ruling out further industrial action in the weeks ahead, this will be a big test of the UK's plans to cover areas during industrial actions. 10 years ago, the UK's Army provided cover with a fleet of Green Goddesses trucks from the 1950's, but all these trucks have been sold, so nationally private contractors and voluntary, and maxillary crews, had to be used. This time the arrangements for providing cover fell on local fire authorities, as the UK's armed forces have now only got a backup role in case of a major incident. But FBU members did make it very clear that if a major incident did happen, they would return to work. On Merseyside, a spokesman for Merseyside Fire and Rescue Service said:- "This in dispute is with the National Fire Brigades Union and the Government. While this is not a dispute with local Fire and Rescue Services, the service had a duty to provide response during such an event and maintain the best and most effective emergency response possible. We warned the public to follow our safety advice."
Labour MP for Hayes and Harlington, has publicly stated:- "Fire-fighters have my 100% backing for the industrial action they have been forced to take this week and I will be joining local FBU picket lines to support my local fire-fighters in their campaign to protect their pension rights. All the evidence demonstrates the physically arduous and dangerous nature of the work fire-fighters undertake. Forcing these dedicated professionals to work beyond their physical capacity not only puts their health at risk it also increases the risk to the safety of the general public. I am urging the Government to see sense and get back to the negotiating table for constructive discussion to resolve this dispute."

TUC General Secretary, Frances O'Grady has also added that:- "There are many reasons why the government shouldn't be pressing ahead with these unfair and ill-thought out changes, with concerns about the likely impact on safety surely top of the list. Being able to save people from burning buildings or rescue them from the scene of a multiple vehicle pile-up requires not just bravery, but a good deal of physical strength too."

Also supporting the action was Vauxhall MP, Kate Hoey who stated on a release that:- "No-one should be expected to do what fire-fighters do without being fully fit. The age limit has worked well and I would urge the Fire Minister to recognise that not only will fire fighters' health be put at risk, but the general public will be at risk too if these changes are forced through. Common sense demands that the Government get round the negotiating table again to solve this dispute as soon as possible."

As the day went on the FBU also released a statement by Robert F Monks, who is the General Secretary of the Unite Road Transport Union. He said publicly that: - "We in the URTU are forever appreciative of the hazardous work that FBU members undertake to ensure the safety of road users in the UK." and it was backed up by Mark Serwotka, General Secretary of trade union PCS, who added that:- "PCS offers its full solidarity to FBU members in their strike today in defence of the vital service they provide to us all. The attack on your pensions is the same attack made by government across the public sector, which seeks to recover the costs of the bank crash from the pockets of tomorrow's pensioners. It is an assault on your members, their future and the vital public service they deliver heroically."

The more surprising voices of support came from John F. Smith who is the General Secretary of the Musicians' Union, who stated that: - "The MU sends its solidarity and support to all FBU members in their struggle for fair pensions and a sensible and reasonable retirement age."

Email your views on this to our newsroom via:- news24@southportreporter.com and let us know what you think about it? Also let us know if it affected you?

3 month sentence for Liverpool cycle thief
A Liverpool bike thief has been jailed for 3 months after breaking into cycle racks at Birkdale and Ainsdale stations.

Philip Ronald Minshull, 41, of Robson Street, Liverpool appeared at Sefton Magistrates' Court on Tuesday, 10 September, where he pleaded guilty to 2 counts of burglary and breaching a community order.

The court heard Minshull had targeted the cycle racks, provided by Merseyrail for rail passengers to store their cycles securely, and had managed to force the doors at both Ainsdale and Birkdale to steal 2 bikes.

On Friday, 5 July 2013, Minshull broke into the storage facility at Ainsdale, forced open the roller shutters, and stole a Carrerra mountain bike worth about £260.

A week later Minshull carried out a similar crime at Birkdale station where he stole a bike worth about £300.

British Transport Police was called and investigating officers were soon able to identify Minshull from CCTV footage taken at the time of the offences. He was subsequently arrested and charged.

At court Minshull was sentenced to 3 months imprisonment for each burglary; to run concurrently; and was handed a further month sentence (also concurrent) for breaching a community order.

Sergeant Steve Lawman, of British Transport Police's Southport Neighbourhood Policing Team, said:- "The cycle racks provided by Merseyrail are designed to give cyclists a secure, key fob accessed, storage facility. And they have been hugely successful in reducing cycle thefts in the area. Sadly, for some criminals, the temptation is simply too great and it seems they will stop at nothing to try to profit from illegal activity. Cycle theft is a particular problem for the railway and BTP has recently launched Operation Wiggins in a bid to tackle those intent on stealing bikes. Our officers will be out and about during the coming weeks and months to deter and catch criminals; and to give crime reduction advice to rail passengers and cyclists. Cyclists too can help reduce thefts from the railway. By following a few simple steps they can help reduce their chances of being victims of crime:-

► Always lock your bike whenever you leave it.
► Make sure you lock all quick release wheels, as well as the frame, to a strong immovable object

► Where possible, lock your bike in a busy area covered by CCTV

► Make sure any locks used are good quality and up-to-date

► Make the locks and the cycle itself difficult to manoeuvre

► Do not put locks in contact with the ground where they become more vulnerable to thieves

► Take a photograph and your bike and record you frame number

► Mark your frame with your postcode in 2 areas which are generally hidden from view

► Register you bike at:- bikeregister.com

Some thieves will still target cycles, but if you follow the advice there is a much stronger likelihood that, if your bike is stolen, we will be able to recover it, catch the person responsible and return your property. Philip Minshull is now learning that BTP takes cycle theft extremely seriously and will not hesitate to put thieves before the courts at every available opportunity."
WANTED - JACK QUINTON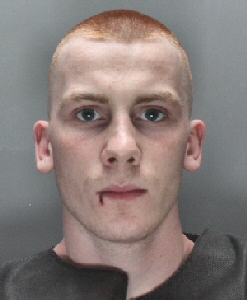 MERSEYSIDE Police are appealing for the public's help in tracing a man from Bootle who is wanted on a recall to prison for failing to keep to his probation requirements. Jack Quinton, aged 19, from the Bootle area was convicted for burglary in the Netherton area in June 2012. Quinton is described as being white, 5ft 11 ins tall of a medium build with shaved ginger hair and blue eyes. Officers searching for Quinton would urge him or anyone who knows of his whereabouts to call Merseyside Police on:- 0151 777 3049 or Crimestoppers anonymously on:- 0800 55 111.
STORE HOLDS FUNDRAISING WEEKEND FOR THE RSPCA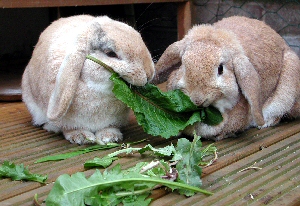 FROM Friday, 27 September to Sunday 29 September 2013, the store team will be encouraging customers to make a donation to the appeal, with the money raised going to RSPCA centres in the local area. Customers can choose to take part in the 'Round up to a £1' initiative, whereby the cost of their purchase is rounded up to a £1, with the difference being donated to the appeal. RSPCA charity wristbands are also available for customers to buy, which all proceeds going to charity. Store manager, David Salisbury, says:- "Our local RSPCA centres do a fantastic job caring for and re-homing abandoned animals in Southport, but they need support to be able to continue to do that work. Our customers are animal lovers, and a generous bunch at that, so I'm sure they'll give what they can to the appeal."