HS2 Board on visits Liverpool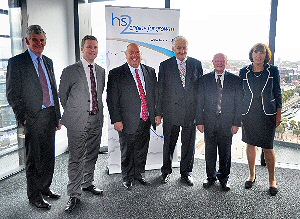 THE High Speed 2 (HS2) Board visited Liverpool on Thursday, 19 September 2013, to answer questions from Liverpool City Region's business leaders, as well as representatives of Liverpool City Council and Merseytravel. We were kindly invited to the find out more about what was being discussed. This video was taken by us of interviews with some of those taking part. Also on this player is a video that has been very kindly sent to us via HS2 Ltd: that is the HS2 promotional video. If you do not know what the HS2 Board is responsible for, it is responsible for developing and promoting the high speed rail network. HS2 Ltd, the company, is owned by the Department for Transport and more information about HS2 and also the board can be found on: - hs2.org.uk. HS2 is being seen as an opportunity by some and also as a massive waste of money by others.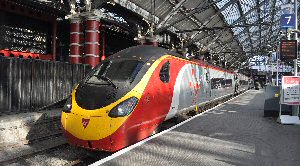 So much so that Labour has already stated that should they win "We are ready to cancel the high-speed rail plan if we don't think it's good value for money and costs rise."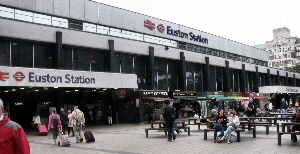 Plunging the future of the high-speed rail line into doubt, But despite the main link going to Manchester many business leaders think the Liverpool City Region would benefit from the development of HS2. So what are your views on this?
Please do let us know and take a look at our video. Email us via:- news24@southportreporter.com and voice your views today!
To play the video please click on here now!
| | |
| --- | --- |
| | |
Additional HS2 statistics/facts:-

► In 2008 there was 40 million tonnes of freight through SUPERPORT. This is forecast to increase to 54 million tonnes by 2020 and to 68 million tonnes by 2030 – a 70% increase on 2008 levels.

► Construction has started on 'Liverpool 2' – a new in-river container port at Seaforth, due to be complete by 2015, adding half a million containers a year to the current 700,000 a year, taking it up to a potential capacity of 3 million containers by 2030. It will generate demand for rail freight services across the country from Yorkshire and Humberside to Scotland and Central and Southern England, putting LCR firmly on the UK stage.

► General rail freight, including biomass and scrap metal, is also set to rise, increasing pressure on the local network and on access to the national route networks.

► 90% of deep sea cargo enters the UK via the south, when 50% of the UK container market is actually closer to Liverpool. Wider infrastructure developments supported and stimulated by HS2 could open up the potential of SUPERPORT to whole new markets.

► In 2012 around 33,000 passengers either started their cruise journeys in Liverpool or visited as part of a cruise itinerary. This is set to rise to 70,000 in 2014 when the number of cruise ships docking will double.

► In 2012 4.5m passengers used Liverpool John Lennon Airport and rail connections a week.

► By 2023 there is expected to be 500,000 more trips a year with an overnight stay or more in the Liverpool City Region.

The Southport Air Show 2013 - Photographic Coverage - Part 2
Photographs by Patrick Trollope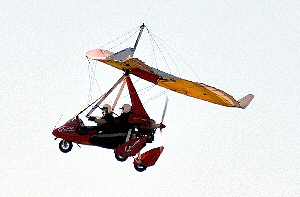 THE Southport Air show took place on 14 September 2013, after being called off due to severe weather. But as you can see from our photographs taken on the Saturday, this event still is truly unique and comprised a good blend of civilian and military aircraft, despite some cancellations of aircraft and the cancelation of the Sunday's flying. If you did not see it this year, well it is back over next year over 20 September and 21 September 2014, we have just been told.... So please spread the word!!! Well done to all the partners and organisations involved in putting on the show this year and we can not wait to next year! In this edition we have, at the end of the photographic report, a link to some of our video footage which we took at this event! Please do not forget to tell us your views about this year's show via emailing newsroom:-- news24@southportreporter.com. If you did not see our written coverage and Part 1 of our photographic coverage, in the previous edition, please click on here now, but do not forget to enjoy this weeks coverage.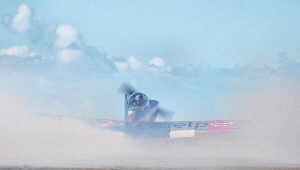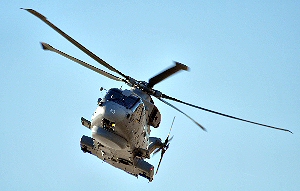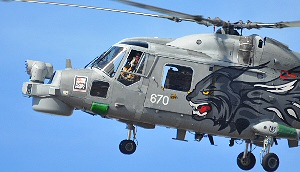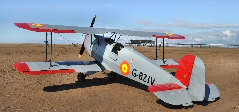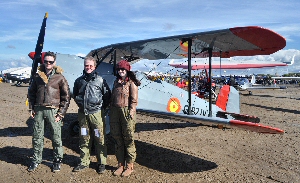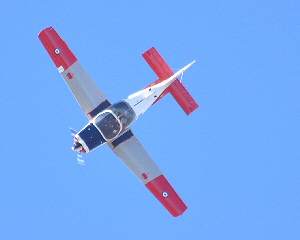 PAGE 1 OF 15

We hope you liked the photos, but please, don't copy them. Please help us to keep our copyright intact and to keep this site online. Click on here to find out how you can get you copy of these photos.