YOU'VE GOT MAIL - 5,600 IN SOUTHPORT SAY "YES" TO EMAIL TV LICENCE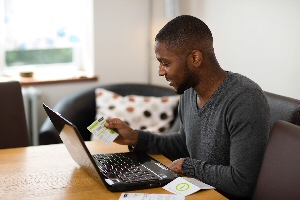 TV Licensing has revealed more than 4.2m customers have opted to forgo their traditional paper TV Licence, and to receive their annual licence by email instead. The surge online has helped reduce the cost of collecting the TV Licence by more than £15m in the past 12 months.

More than 5,600 licence fee payers from Southport who have moved their licence online directly contributed to this annual saving. More than a million customers across the UK switched to email communication with TV Licensing in the last financial year.

More people are choosing to receive household bills and information by email, amid growing concern for the environment. Although TV Licensing uses sustainably sourced or recycled paper for all direct mail, the paper saved as a result of electronic communications accounts for around 1,600 trees across the UK.

Aside from the environmental impact, customers who move their licence online benefit from the speed and simpliCity of being able to access their licence details over email. Customers can change their personal details or view payment plans, at any time on the TV Licensing website.

Paul Williams, spokesperson for TV Licensing, said:- "Keeping on top of your own filing and paperwork can be a hassle. Switching to email allows customers to keep track of their licence and keep their details up-to-date from the comfort of their sofa. It's easy to pay for a TV Licence, and there's a range of payment options to suit most people. We're seeing more people paying by Direct Debit, and the online payment trend continues to grow. More than 2.7m licences were sold online last year via our website, up almost 250,000 from the previous year."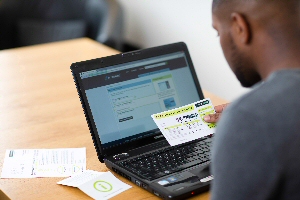 A TV Licence is legally required to watch TV programmes, at the same time, as they are shown on TV, whether on a computer, TV, or via the internet on a tablet or smart phone.
A licence costs £145.50 and can be bought in minutes online.

Cunard Building set to return to its roots
LIVERPOOL'S world famous Cunard Building is set to return to its roots as a cruise liner baggage handling and check in centre; and deliver massive savings and income for the City council.

The proposal is part of a cost-saving scheme which will see the City Council acquire the leasehold of the Grade II* listed building and dispose of its interest in two other City centre sites.

The move will slash the council's accommodation costs by around £1.35 million per year, and generate rental income of up to £1.75 million per year. It will also negate the need to build a costly permanent home for the Cruise Liner facility, which is currently housed in a temporary structure on the waterfront.

The key elements of the proposal are:-
► The sale of Millennium House on Victoria Street, with staff moving to the Cunard Building or vacant offices within Municipal Buildings on Dale Street

► Exercising a break clause in the lease on the 10th floor of The Capital building on Old Hall Street, with around 100 Liverpool Vision and Marketing Liverpool staff relocating to the Cunard Building

► Relocating selected services and staff from Municipal Buildings to the Cunard Building

Mayor Joe Anderson said:- "This scheme will save the Council a considerable amount of money, reduce the number of sites we occupy in the City centre and create a fantastic facility for the ever-growing number of cruise liner passengers coming to the city. This is an iconic building on the city's world famous waterfront and this opportunity to purchase the leasehold will deliver significant benefits and secure the future of the building. We will not just use it as an operational base for our staff, but also as a place to host receptions, events and other functions, showcasing the City to potential investors. And it will be fitting to return the building to its original function as a place where cruise liner journeys begin and end."

The cost of the purchase of the lease will come from the council's reserves, meaning no borrowing costs or adverse impact on frontline services. A report to the Cabinet on Friday, 11 October 2013, which will be scrutinised beforehand by the regeneration select committee, recommends the Council proceeds with negotiations to conclude the purchase of the leasehold subject to due diligence and survey work.

CUNARD BUILDING FACTFILE:-
Designed by William Willink and Philip Thicknesse
► Constructed between 1914 and 1917
► The world headquarters of the Cunard Line until the 1960s
► Listed by English Heritage in 1965
► The Cunard Vessels Queen Mary and Queen Elizabeth were designed within the building
► Cruise liner facilities included waiting rooms, booking hall, luggage storage and a currency exchange
► The basement was the central Air Raid headquarters for the City during the war