Reminder not to drive on the beach!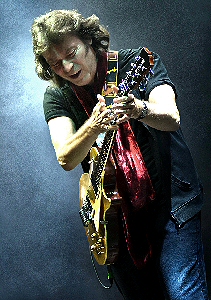 IT takes a legend to bring a myth back to life. A unique treat for music fans worldwide, Steve Hackett's critically acclaimed live production 'Genesis Revisited - Live At Hammersmith' (Catalogue Number:- 050664) has so far triumphed in Europe, Japan and North America alike and is still going strong; on 10 May 2013; it celebrated its success at a sold out London's Hammersmith Apollo with an ecstatic audience. Genesis Revisited; Live at Hammersmith; a unique performance with guests including Nik Kershaw, John Wetton, Jakko Jakszyk, Steve Rothery and Amanda Lehmann; will be released on 21 October 2013, through Inside Out/Universal Records. The 3CD+2DVD (with 5.1) box set coincides with the return of Hackett's Genesis Revisited Tour to the UK for a 2nd round, due to popular demand.

The pioneering guitarist comments:- "The 5.1 DVD with stereo CD out on 21 October 2013, including the whole show from Hammersmith Apollo is a feast for all the senses. I was blown away by the fantastic response to those May UK gigs. The autumn Genesis Revisited shows will include different Genesis material to before as well as all the big faves that bring the house down...See you all soon!"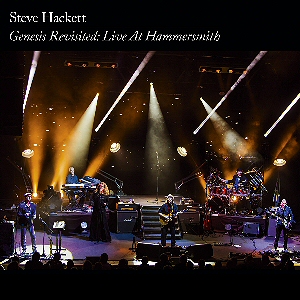 The upcoming UK Tour includes a nearly sold out performance at the legendary Royal Albert Hall on 24 October 2013. Taking the stage with Steve Hackett is an exceptional team of top class musicians, including Roger King (Gary Moore, Snoop Doggie Dog, Jamelia) on keyboards, Gary O'Toole (Kylie Minogue, Chrissie Hynde) on drums, percussions and vocals, Rob Townsend (Eddie Henderson, Bill Bruford, Django Bates) on sax, flute and percussions, Lee Pomeroy (Take That, Rick Wakeman) on bass and Nad Sylvan (Abbas's Michael B Tretow) on vocals.

Full tour dates below:-

Tuesday, 22 October 2013, Birmingham; Symphony Hall. Call:- 0121 345 0603 or visit:- thsh.co.uk

Wedneday, 23 October 2013, Bristol; Colston Hall. Call:- 0117 922 3686 or visit:- colstonhall.org

Thursday, 24 October 2013, London; Royal Albert Hall 020 7589 8212 or visit:- royalalberthall.com

Saturday, 26 October 2013, Manchester; 02 Apollo. Call:- 08444 777 677 or visit:- o2apollomanchester.co.uk
Sunday, 27 October 2013, Newcastle; City Hall. Call:- 0191 277 8030 or visit:- newcastlecityhall.org

Tuesday, 29 October 2013, Liverpool; Philharmonic. Call:- 0151 709 3789 or visit:- liverpoolphil.com

Wednesday, 30 October 2013, Sheffield; City Hall. Call:- 0114 2789 789 or visit:- sheffieldcityhall.co.uk

Friday, 1 November 2013, Cambridge; Corn Exchange. Call:- 01223 357 851 or visit:- cornex.co.uk

Tickets are:- £26.50, £24.50 for all venues – except Cambridge:- £26.50; Royal Albert Hall:- £32.50 to £45.

VIP Add-on upgrade packages are available for all UK shows. For full information click on here.

Tickets available through 24hr Ticket Hotline:- 0844 338 0000 and can also be obtained via:- BookingsDirect.com. Agency & credit card bookings are subject to booking fee.

All venues are seated. Showtime will be 7.30pm.

British Musical Fireworks 2013!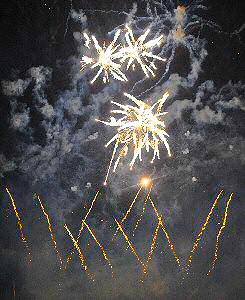 THE annual British Musical Fireworks Championship held in Southport over 4 October to 6 October 2013 and this year it has been relocated to Victoria Park, home of the Southport Flower Show. We will have full coverage in next weeks issue!
The relocation to Victoria Park is due to the £5.5 million revamp of Southport's King's Gardens, but do not let that stop you from going to what will be a blast! With not 1, but 7 world class pyrotechnic companies fighting to with the coveted title over 3 nights, you are going to see some amazing displays! The new venue will see some great improvements to the annual championships and also allows for more new innovative displays from the competitors; so expect some surprises!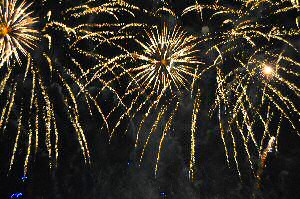 As ever, the rules remain the same, displays will be performed and synchronised to a wide selection of music from classical to chart favourites. Each dazzling display will last around 20 minutes.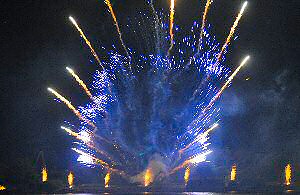 The competition begins on Friday, 4 October 2013, with a performance from Komodo Fireworks, the reigning champions, who will set the evening off with a bang. They will be followed by Cumbria based Pyroartistry.
Saturday, 5 October 2013, welcomes 3 wonderful competitors all making their debuts - Sirotechnics, followed by Jonathans Fireworks and Sandling Fireworks.
The final evening, Sunday, 6 October 2013, hosts displays from Fuse Fireworks with a finale from Dragon Fireworks who close the competition and the winner will be announced on:- visitsouthport.com.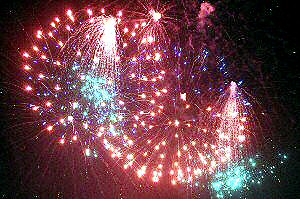 New for this year, visitors to the show will also be able to have their say on which display was their favourite in the People's Choice Award. In addition to the competition winner, this award will be chosen by the fans and presented to the winning company a week later. Votes can be cast via the Visit Southport website, Southport Fireworks Facebook page or through the free to download iPhone and Android phone app. Just search British Musical Fireworks and the app should appear.

Cllr Ian Maher, Cabinet Member for Regeneration and Tourism, said:- "7 magnificent firework displays are set to dazzle the crowds as part of three days of family entertainment. As the event has switched to Victoria Park it promises to add a new dimension to the displays which can only benefit the championship. Please get your tickets early and watch some of the best pyrotechnic companies in the UK light up the skies of Southport to some memorable music."

Advanced tickets on the gate are £7 for Friday and Sunday and £9 for Saturday. Visitors to the event can also purchase a weekend ticket to make sure they see all seven displays for £15. Children under 5 are free. For further information go to:- visitsouthport.com or call:- 01704 533333.