DRIVERS URGED TO THINK AHEAD BEFORE CLOCKS GO BACK
MOTORISTS are being offered free healthchecks on their vehicles in a bid by Police to reduce traffic collisions during the winter months.

The surgeries will be held outside Halfords stores on Croft Retail Park in Bromborough, Wirral on 16 October 2013 and in Southport on, 22 October 2013, between 10am and 4pm.

Drivers will be able have their vehicles examined by officers from the force's collision reduction unit to see if their tyres and lights are up to scratch for the colder, darker months ahead.

Every motorist who goes along will also have their tyre pressure checked and if they do, will be entered into a free draw to win a prize donated by Halfords.

The surgeries are being timed to run alongside a Force-wide enforcement campaign aimed at reducing the number of road traffic collisions between vehicles and both pedestrians and cyclists.

Constable Phil Davis from the collision reduction team, said:- "These free events are all about helping motorists understand the importance in regularly checking their car or van to make sure it is roadworthy, safe and legal.

As the nights draw in and the weather gets colder it is critical that everyone using the roads does so responsibly. Motorists are required by law to have road legal tyres that are correctly inflated and enough tread to cope in wet or icy conditions.

Drivers, cyclists and pedestrians also have a responsibility to make sure they can be seen by each other on the road and we will be making sure that things like car headlights, bike lights and reflective clothing are being used to maximise people's visibility during these gloomy mornings and dark afternoons.

Reducing serious road traffic collisions and the heartache they cause to victim's families is an absolute priority for Merseyside Police and I would encourage people to call in and see us at these two surgeries and make the most of the expert advice on offer."

The Road Safety teams from Wirral and Sefton Borough Councils are supporting the campaign, as are 'Tyre Safe'.

Cllr Harry Smith, Wirral Council Cabinet member for Highways and Transportation, added:- "By keeping your tyres at their optimum pressure, your running costs are also reduced. Under-inflated tyres require a bigger force to make them turn, so your car uses more fuel. Additionally, tyres which are not set to their correct pressure wear out more quickly.

So, to benefit from lower fuel bills, longer tyre life, increased safety and reduced CO2 emissions, make sure you check your tyre pressures at least once a month and before a long journey."

Cllr John Fairclough, Sefton Council's Cabinet Member for Transportation, said:- "As the nights draw in, general road safety becomes increasingly important and we would always encourage motorists, cyclists and pedestrians to take extra care on our roads. Of course it is especially crucial that tyres and vehicles are as safe as possible and we would encourage people to take advantage of this free advice later this month."

It is not just cars – motorbikes, vans, lorries all need a check.

PC Davies added:- "Tyres are the only part of your motorcycle in contact with the road surface. Safety in acceleration, braking, steering and cornering all depend on this relatively small area of contact. It is therefore of paramount importance that tyres are properly maintained and in a good condition at all times. With correct care and attention, your tyres will help you achieve the maximum performance, enjoyment and safety from your riding without disruption and with minimal cost."

Checking your tyre pressure is not difficult and shouldn't take longer than about five minutes using the, often free, air pressure machines at local garages.

The correct level of inflation for tyres on your vehicle can found in your handbook and is often found inside the fuel filler cap or on a plate on the driver's door sill. There is also a free iPhone app which can tell you the correct tyre pressure for your vehicle which can downloaded from the Apple store.
E-FIT APPEAL - INCIDENT VICTORIA ROAD, FORMBY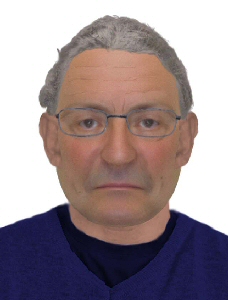 MERSEYSIDE Police Officers in the Sefton area have released an E-fit of a man they would like to trace following an incident in Formby on Monday, 9 September 2013. At around 11.20am, a woman was walking down Victoria Road, when a man indecently exposed himself to her. The offender then ran off along Gores Lane. The woman was left shaken by this incident. The offender is described as white, mid 50s to early 60s and around 5ft 8in tall. He is described as being of proportionate build and having a round face with short grey hair, which was combed back. He was wearing large rectangular glasses, a long sleeved blue V-neck jumper, a shirt, dark brown trousers and dark coloured shoes. Officers would urge anyone who recognises the man pictured in the E-fit or anyone who has any information about this incident to contact:- 0151 777 4142 or Crimestoppers anonymously on:- 0800 555 111.

Roadside Interview Surveys taking place in Southport

OVER the last few days Sefton Borough Council have been helped by Merseyside Police in conducting roadside interviews to help them update the Southport Transport Model. The information collected on the questionnaires will be used by the Council for strategic road planning. "The intention is to get a more accurate picture of traffic conditions and how people travel in the area. The information supplied is used to plan the flow of traffic to and from a given location and is not retained in the model, once completed. Anyone who has a question about the survey should contact Sefton Council on:- 0151 934 4808. The contact for more information about the survey is Peter Hillsdon at the Atkins." a representative told us. Let us know your views about the survey and the way it is being conducted by emailing us to:- news24@southportreporter.com.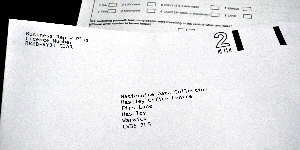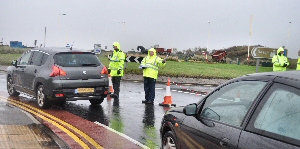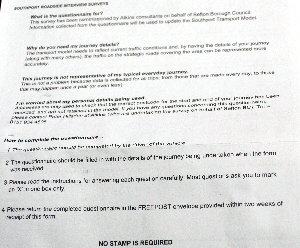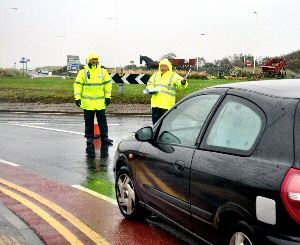 High Winds snaps street light like a twig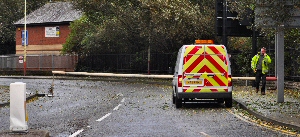 QUESTIONS are being raised after a metal street lighting lamppost was brought crashing down on Victoria Way, Southport on Wednesday, 16 October 2013..

The winds had snapped the base of the lamppost, felling it like a tree, into the road below. It is reported that it just missed 2 cars as it fell. Also another lamppost lost its top in the winds that battered the coastline.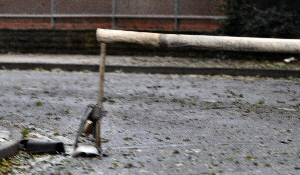 There were no injuries involved in either incident that we have been made aware of. A worker who was sent out to deal with the lamppost said:- "The met office said it was a bit breeze!" as we took the photograph.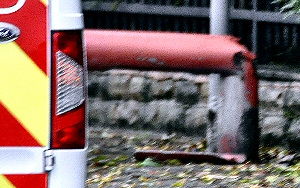 Did you have any damage in the high winds or did they affect you? Do you think the Streetlights need to be checked more often? Email us your views to:- news24@southportreporter.com.